5 Free Floor Plan Software Options for Businesses
Floorplanner.com
Although not specifically created for business layout creation, Floorplanner.com is free floor plan software that you can use to lay out virtually any type of floor plan. One of the best aspects of this free layout program is that there is no software to download. All you need to do is create a free account and log in online.
You can begin with an empty design, an empty room or even an example that is similar to the office, retail location or other workplace you want to design with dozens of shapes, sizes and options to choose from, each scaled to your specific dimensions. There is also a Plus version available with advanced features for about $30, but for basic planning the free version offers lots of features.
Gliffy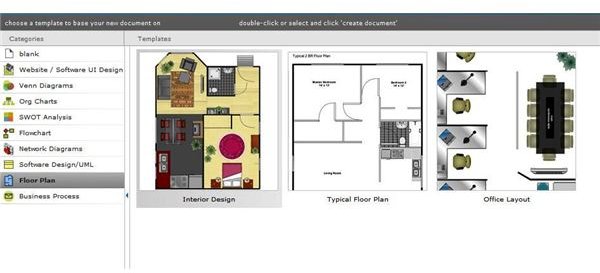 Another online option, Gliffy allows you to start using their floor planning program right away without requiring you to sign up first. Unlike the previous option, Gliffy is geared toward business use. Along with using it for layout design, you can use this program to create Venn diagrams, org charts and more as well.
To create a floor plan, you can choose from an interior design option, an office layout or a traditional floor plan and customize it to your needs. In order to save, export or share your design, you do need to subscribe to the site. Plans start at $5, but there is a free 30-day trial you can use.
Home Styler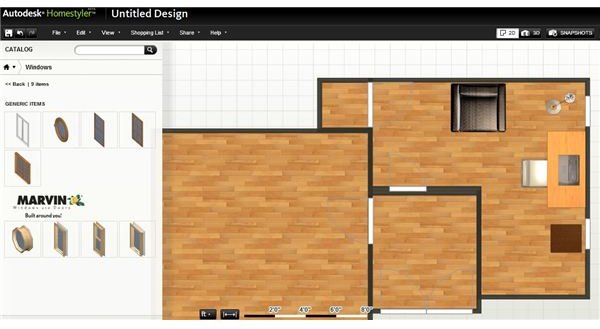 Another free floor plan software online application, Home Styler was obviously created with home design in mind. With the features it provides, however, you can easily use it to plan your business layout as well. The design gallery includes multiple untitled options that are ideal for commercial layouts, and you have the option of using basic room shapes as well.
Drag and drop functionality makes it simple to design, arrange and rearrange your floor plan. You can sign in and create an account using a number of options, such as Google, Facebook or Yahoo. Saving designs is simple as is sharing them via email or social networking sites, and there is a camera feature that lets you capture a snapshot you can share or print with a few simple clicks.
SmartDraw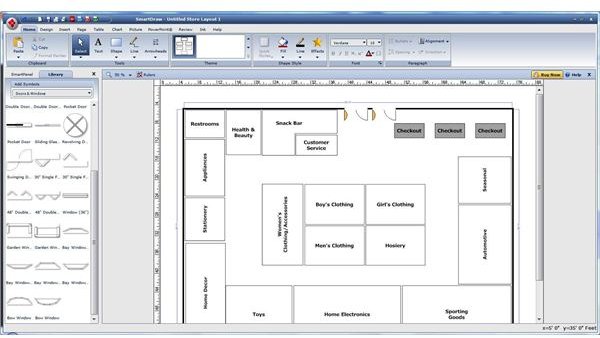 In order to use SmartDraw, you must first download the software to your computer. This program offers dozens of applications in addition to floor plans, such as mind maps, health diagrams and business forms, which might make it worth purchasing. Packages start at just under $200. If all you want is free floor plan software, though, you can enjoy the free download, which allows you to use the product for a week at no cost to you.
This is a feature-rich application with pages of sample floor plans so there is certainly one or more that will be precisely what you need. For example, you can begin with one of many office layouts or go for something more specific, such as a gym, a family restaurant or a salon. The menus are intuitive and the library holds hundreds of floor plan symbols.
Edraw Max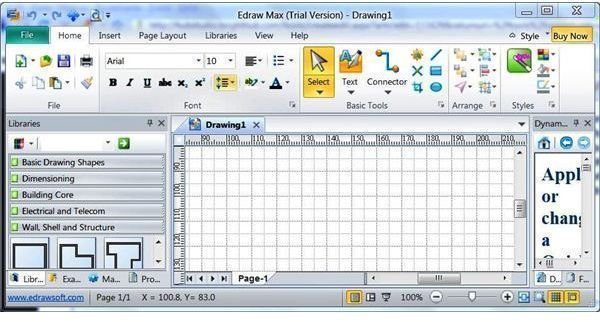 Edraw Max by Edraw Soft is a free 30-day download that installs quickly and offers an abundance of sample floor plans as well as other templates such as org charts, business diagrams and project management templates. The menus are similar to current versions of Microsoft Office applications as well.
Again, the free download is only a trial version and you can purchase the complete license for around $100, but if you only need to create a few basic layouts or want to see how the product works before you invest in it, you have a full month to check it out.
References
Sources:
Screenshots provided by the writer