10 Ideas on How to Promote the Opening of a Business: Free Products & Facebook Campaigns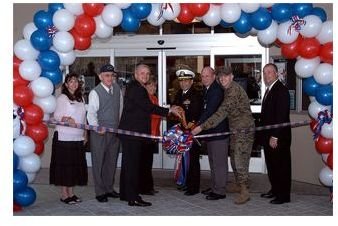 A Promotional Grand Opening Is Key to Success
The first two years of every business are not only challenging, but can also make or break a small business. Whether you are opening a frozen yogurt shop or opening a consulting business, a promotional grand opening is key to bringing attention to your business. You want people to know your business as soon as you open it, not several months after your opening. The more awareness about your business that you can spread in your local community, the greater the audience of potential customers your business can target and pull.
This article focuses on how to promote the opening of a business through creative and innovative marketing strategies. It assumes that you already know how to run a business and have completed the checklist.
1. Half-Off, Buy One Get One Free, or Free Product Day!
This caters directly to restaurants, cafes, retail stores, and any other businesses selling products. Let's be perfectly clear: consumers flock to discounts and good deals, and even more consumers will flock to a free giveaway of a good product.
This idea is simple: on the day or days of your grand opening, either slash prices with a huge discount of 50 percent or more, or even give away products. For example, many frozen yogurt shops in college towns have a "Free Frozen Yogurt" day for their grand opening, set for a certain time of the day—usually from 4 PM till 9 PM, but this time period should be decided based on the audience you want to attract. For example, if you are in an area of primarily working professionals, you will want to stick with the late afternoon and evening time, so working professionals can stop by. If you are primarily aiming to attract high school students, find out when school ends and how you can get word of your promotion out there.
You might be losing money on the first day, but think of the expenses as part of your marketing budget. For food-related businesses, there really is no better way to create a loyal following other than by having people try your food. Instead of paying a few hundred dollars for thirty seconds of television advertisements, put it into giving people free food on your grand opening. Just make sure that you are well staffed and prepared to deal with hordes of customers as the service will definitely reflect on what people think of your new business.
2. Facebook Campaign
Whether or not you are a supporter or fan of social media, your business should take advantage of their popularity and ability to quickly spread word of mouth to the growing population of connected individuals. One of the most popular and fastest growing social networks is Facebook. Facebook has made it even easier now for businesses to create their online identities and run promotional campaigns.
The first step is to create a Facebook Page for your business. This will allow your business to have a one-stop informational page on Facebook that you can control and one your fans will be able to follow or "like."
The second step is to spread the word of your new Facebook Page and get people to "like" your page. When someone likes your page, your page grows in popularity. You also have the ability to mass message people who like your page, to be able to send them monthly messages, announcements, and discounts. Think of it as an alternative to e-mail marketing, which you would normally have to pay hundreds of dollars for. One way to get people to "like" your page is to provide an incentive such as giving out a free coupon for everyone who likes your page.
The third and most important step is follow-up. One of the biggest mistakes that most businesses make when advertising themselves on Facebook is that after a "like" campaign to get them hundreds of followers, they just leave their page there without updates. You would not leave a publicity booth about your business unattended, why should you leave your Facebook Page unattended? Make sure you check your Facebook Page regularly—at the very least, every two or three days, if not daily. Make status updates for the Facebook Page to tell your fans about how your business is doing, or comment about the local community. If you Facebook tag other projects other organizations are hosting (you can tag Facebook Events or other Facebook Pages), then those organizations are going to notice and are more likely to provide your business with publicity too!
Please continue to Page 2 for more tips on how to promote the opening of a business.
3. Twitter or Facebook Sweepstakes and Contests
2010 was a year where you could find social media powered sweepstakes and contests just about everywhere. Each one offering a different prize: from iPad giveaways to Macbook Pros to cash prizes. NameCheap, a popular domain registrar, ran such a marketing campaign called "NCRocks," short for NameCheap Rocks. The idea was each time someone tweeted about their sweepstakes, they would receive an entry in a weekly drawing for $500. Of course the prize can differ, but for $500 per week, NameCheap was able to crowd-source to thousands of Twitter users with this marketing campaign.
Similarly, other businesses have jumped on the same marketing idea by adding Facebook into the mix. Slickdeals releases a daily prize drawing where users receive entries into the sweepstakes contest if they like their page on Facebook or Tweet about the deal. This is a great way to virally spread word about your grand opening without having to pay a large marketing team.
4. Media Coverage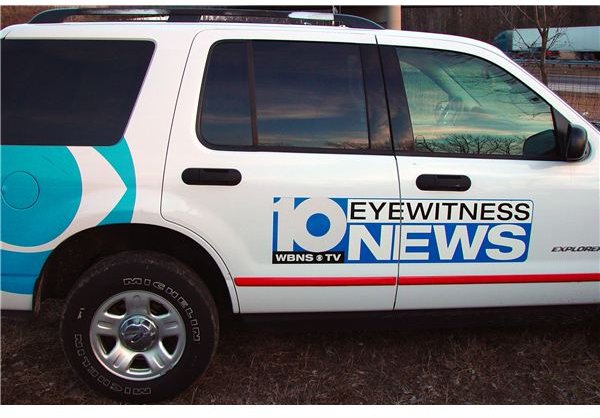 It goes without saying that almost every business owner would like media coverage of their grand opening. Although for most businesses, they can't expect to have reporters and television cameras lined up in front, however, there are still ways to get around this. The first and most traditional way is to run advertisements on television, radio, newspapers, and magazines. Focus on local media outlets that target the population you are looking to cater to. For example, if you are opening a small French bakery in the suburbs, you should focus your media attention on the local newspapers and radio that target the local population.
Another great way to get media coverage is to sponsor another organization or large-scale event for your grand opening. For example, if there is a Relay for Life event or even festival event being held across the street from your business (it would normally receive media coverage anyway), that is a great opportunity to partner with the other organization and offer free products or samples. No one said there is a rule against piggybacking on larger events.
You can also receive media coverage through innovative and creative promotional strategies, such as by putting together a large Flash Mob (see next section). Make sure that you are writing press releases for your grand opening! Keep them concise and effective.
5. Flash Mob
Flash mobs are premeditated actions by a large group of individuals that occur suddenly and end quickly. For example, you could have 100 people participate in a flash mob where exactly at 5:00 PM sharp, everyone starts dancing to a song in the middle of a mall or shopping plaza. Prior to 5:00 PM, the participants are spread across the entire area, intermingled with other consumers and citizens who are not participating in the flash mob. Flash mobs generally only last for one minute to three minutes. The idea is to suddenly converge together to accomplish a goal and then dissolve as quick as the mob was formed.
When planned properly and with tact, flash mobs can be fun events that draw attention to your business. For example, if you are opening a laser tag business located in a major shopping mall, you could hold a flash mob where participants suddenly gather together during a busy hour and suddenly freeze in front of your store, while you have a few employees come out with laser tag equipment and pretend to be playing for thirty seconds while the participants act as pillars and obstacles.
The more creative you are with your flash mob, the better attention you will grab from the local audience of consumers. Remember that safety should always be your number one priority, and that it helps to have at least one camera person planted in the area to video record it all! You can organize a flash mob by spreading word through social media networks such as Facebook and Twitter, and by getting student groups involved.
6. Themed Days
If your business opening is around the time of a holiday, consider putting on a theme with your opening day festivities! From a wizard and witches opening for Harry Potter fans to Halloween festivities for something seasonal, the possibilities are endless. Just keep in mind the theme should be appropriate and relevant for your target audience. Consider having a "Suit Up" day where everyone comes in suits, modeled after the television series How I Met Your Mother.
Please continue to Page 2 for final tips on how to promote the opening of a business.
7. Offer Fundraisers and Partnerships to Local Clubs and Schools
Another great and inexpensive marketing strategy is to offer fundraising opportunities to local clubs, schools, and organizations where you give them a flyer template and tell them anyone who brings in the flyer with their group's name on a certain day–such as the day of your grand opening–you will give their group a portion of the proceeds from the sale.
This works for all types of businesses, but is most commonly found with restaurants and food-related businesses. Clubs and groups are always looking for ways to raise funds and this is just another way that will help you build new partnerships in your local community, while mutually helping both your business and their group.
The percentage of the proceeds should be predetermined and mentioned to the group prior to the event of their fundraiser. Most businesses generally give 15 to 25 percent of the receipts to the fundraising group. You can decide on the amount but keep in mind, the higher your percentage is and the more money they can make from the fundraiser, the more likely they will have a positive response to both the fundraiser and your business. Positive responses can lead to better partnerships and word of mouth for your business.
8. Signage Blitz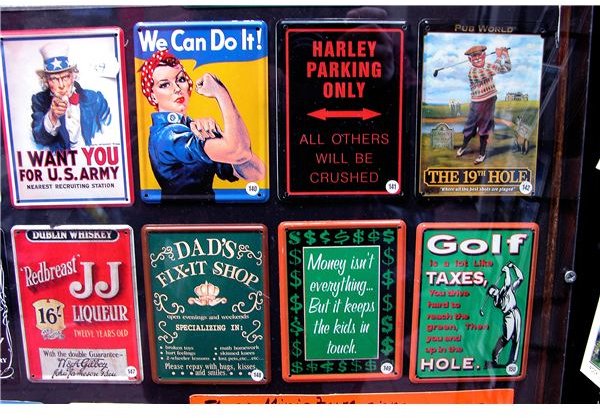 A signage blitz is a great way to raise awareness of for your grand opening. Try collaborating with other local business owners and ask them to help by posting flyers or posters about your grand opening. Keep in mind that although your direct competitors will most likely not help, many business owners are always looking to create new partnerships and relationships with other local business owners. Just be courteous and approach the situation with the mindset of a mutual partnership on how you can help their business.
Other than posters and flyers at local businesses, it may also be worthwhile to purchase yard signs, fence signs, billboard advertisements, or even hire staff to hand out flyers directly. Focus on locations that are hotspots for your target audience, and locations that get high foot traffic to maximize efficiency.
9. Charity Partnership
Every community has both local and international charities that are nearby. Consider partnering with a charity or charitable cause for your grand opening by featuring their cause as the theme of your grand opening. Offer a portion of all proceeds made during your grand opening to the charity. This benefits you directly threefold. First, your business will receive kudo points by starting to build a reputation as a local community leader for charitable groups. Second, you can team up with the charity you are working with to bolster your marketing by having them help out at no additional cost to you. Third, the donations that you make to the charity can be tax-deductible for your business if the charity is a registered 501(c)3 organization.
The publicity and community awareness potential this type of promotional partnership can raise is enormous. This type of campaign will cost you almost nothing to put on and the tax-deductible donation is just icing on the cake.
When partnering with other organizations for fundraisers, make sure the percentage the charity receives from sales are predetermined and that all expectations are fully agreed upon prior to the event.
10. Early Bird Discounts and Promotional Giveaways
One way businesses coax hordes of consumers to line up in front of their stores even before their business opens is through massive discounts for early birds, as well as free gift cards to the first X number of people in line. For example, if you are running a frozen yogurt business, advertise the first 200 individuals will receive a free cup of frozen yogurt, and the first 50 people will receive gift cards with random amounts ranging from $5 to $50.
Consumers love discounts, free items, and promotional giveaways. This is a great way to attract attention to your grand opening. Think of the expenses you incur as part of your marketing budget.
References
The author specializes in marketing and event planning with a focus on non-profit organizations, grassroot campaigns, and small business startups.
Image Credits: