Lawn Care Business Names: Tips and Examples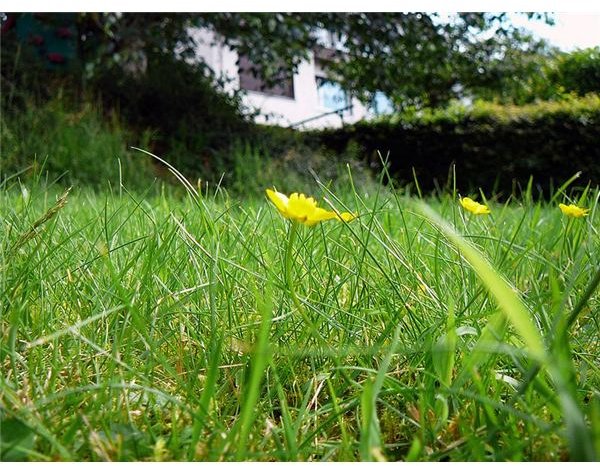 Lawn's Dead? Call Fred: Word Play, Puns, and Other Fun With Naming
One way to come up with lawn care business names is to play and pun with gardening words. While not related to lawn care, a business name in my area springs to mind: "Womb With a View", which provides 3D ultrasounds for expectant parents. Even if I never buy their services, I will probably never forget that name.
To craft a creative lawn care business name, first make a list of words that are associated with lawn care. Spend a few days adding to the list until it includes every lawn-related word that you can think of. For example's sake, I will use a short list, but you should continue to grow your list until you are sick of it. And even when you think you are done with the process, you will likely wake up one morning with fresh ideas for the list. If that happens, write it down.
How to Craft a Creative Name for Your Lawn Care Business
Take the words from your list and think of potential names or slogans that use puns, word-play or variations of other common bits of language from our culture. The first word that stood out to me on the list below was the word "green." Since green rhymes with clean, and my mind seems to be hard-wired to notice rhymes, I thought of the cleaning product "Mr. Clean" and came up with Mr. Green Lawn Service: Lawns Fed, Weeds Dead. Not everything you come up with will be good (just look at my list below), but that is okay. Naming your lawn care business is a creative process. The first step is to simply craft names that are associated with your list. You can decide what is good later, trashing the names that didn't make the cut.
It doesn't have to be literature. Just have fun, and come up with as many catchy names as you can. One tip, try to make it memorable without being offensive, or it will cost you some business. And if you are going to use a creative name, make sure that your customer base will understand the meaning by shying away from puns or personal references that only a select group would understand. Picture your chosen name on some lawn care business cards - does it look and sound right?
Our Example List With Lawn Care Business Names:
Lawn–Lawnmower Men
Grass–Always Greener Lawn Service
Clippings–Mulch Masters
Fertilizer–Fertilizer Fellows
Seed–Lawn Seed Savers
Green–Mr. Green Lawn Service
Trim–A Bit Off the Top Lawn Care
Edge–Edge Lawn Service
Dirt–We Dig Dirt Lawn and Garden
Weed Whacker–Death to Weeds Lawn Service
Traditional Business Names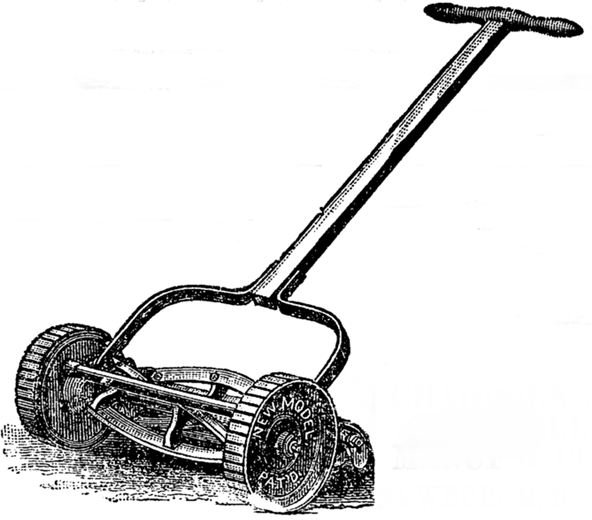 Another route when choosing your lawn care business name is to simply be straight forward. For instance, if I wanted to name a lawn care business in this fashion, I would try either, "Michael's Lawn Care", or "Elkins Lawn Service". Both names sound fine. They are professional and directly inform the customer what service I am offering. They are, perhaps, less memorable than the names in the above section, but that doesn't mean your business will be less profitable.
Ultimately, it is your lawn care business, so you need to like the name. If you like puns and word play, use the method described in the first section. If you want a straight forward, no-nonsense name, try using your name in the business name. It's your business. Pick a name that you like.
Resources and References
Image of Grass By Steffen Flor (Own work) [CC-BY-2.5 (www.creativecommons.org/licenses/by/2.5)], via Wikimedia Commons
Image of Old Mower By Unknown (Chadborn & Coldwell Manufacturing in Newburgh, New York) [Public domain], via Wikimedia Commons
Entrepreneur: How to Name Your Business: https://www.entrepreneur.com/article/21774-2
Entrepreneur: How to Name Your Business; Get Creative: https://www.entrepreneur.com/article/21774-3