Benefits of a DBA and Pros and Cons of a DBA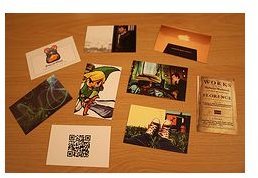 Persons who are starting a business often hear various terms that seem foreign to them. Some things have two names for the same meaning. Fictitious names and a DBA are one of those in the second category (two names for one meaning). DBA is an acronym for "doing business as," or in short, a "fictitious name" in legal terms. Having a DBA has both pros and cons and the considerations tied to getting one should be thought through as with any business decision.
Advantages
Several benefits of a DBA exist in that it can be carried through every level of growth for your business. A DBA can be used to create individual brands such as Xerox or Band-Aid. An example would be a company that deals in fuel oil and convenience stores. This company can list the convenience stores under a separate DBA from the fuel business to establish two individual brands.
Another benefit of a DBA is the ability to have multiple businesses under the same owner. Using the fuel company example, the heating oil, fuel oil and retail stores could all be listed as individual businesses; each could have its own identities, operations center, employees, bank accounts and still operate under one central control.
Another example is a food company that operates both wholesale and retail. A large advantage is the professional appearance of the business regardless of the location. Home-based operations benefit greatly from using a DBA. Each time a brand or service is set up as a DBA, it creates advertising potential whenever that name is mentioned. Mega car dealership owner "Lithia" makes use of a DBA in that the corporate umbrella of Lithia has been able to not sell just one manufacturer make and model, but many–all under their DBA.
Disadvantages
With anything having benefits, there are also problems with using a DBA. The largest problem is the lack of legal protection for the business owner. Unlike corporate entities that have a legal structure, a DBA is a function in name only. There are no laws that hold the owners of a DBA faultless should legal problems occur.
A DBA, as stated earlier, is nothing more than a brand or name. A DBA is a public document and, therefore, can be used to trace the name and location of the owner. This is why there is no legal protection. Some states, such as New York, require a business to obtain a DBA in order to have bank accounts or conduct contracts for the business. This includes sole proprietors. While this is a simple matter of getting the proper forms from the local authority, there are fees associated with the license.
This is another of the problems with a DBA; there are fees often associated with getting a DBA for any business. The final problem with having a DBA is the potentially hidden focus of your business. Unless you state, in the name, what your business does or sells, you will have to continually explain that to customers in some form. A related problem concerns limiting your business by choosing a too narrow DBA. If you operate a breakfast café and form your DBA with those terms in it, you have just limited your scope should you want to expand to lunch or catering.
Considerations
While you can have bank accounts with the DBA as the account holder, you can also obtain credit using that name. This may increase the amount of accounting and paperwork you need to create. While a DBA isn't required for sole proprietors, it is part of the incorporation process as the fictitious name that corporations apply for. Bright Hub writer Lucinda Watrous wrote an article on obtaining a DBA which further explains the process. According to the U.S. Small Business Administration you must either operate under a DBA or under your own legal name.
References:
U.S. Small Business Administration - https://www.sba.gov
_CorpNet Incorporation Services - https://www.corpnet.com/_
The author has experience in the entrepreneurial world including startups, ownership and managing businesses.
Image Credit: Flickr/Ben Dodson