3 Free Sample Floor Plans for Offices to Make the Most of Your New Space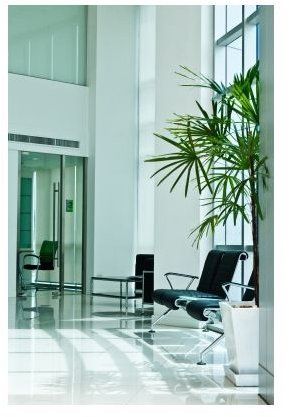 Your Office Flow
Looking over floor plans for offices before committing to a new office space can actually solve a problem for you before it's created. Ever tripped over an awkwardly placed piece of furniture or bumped into a file cabinet that's in the way at work? If so, you've probably been in a space that was ill-conceived by the business owner. Utilizing free floor plans before committing to a space that turns out to be a bad fit can save you time, aggravation and money.
Moving into a bigger office space because your business is growing revenue wise is one thing, but moving because the office chosen never fit well in the first place is an unnecessary expense. How you want your office to flow basically means asking what the primary use of your new office will be. Are you planning to remain a one-person army? Will you be inviting clients into your office? Do you need a studio for interior design, photography, artistry or a workroom to store inventory?
Office Floor Plan Basics
Floor plans for offices basically:
Layout the shape of the room
Allow you to configure the layout of your office furniture
Help you decide what type of space you need for your purposes
Help visualize and create a comfortable space for you, your employees and your clients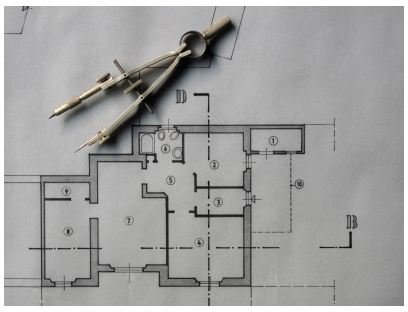 More importantly, all of this can be done before putting a hefty deposit down on a commercial space. And, by knowing what type of space you are looking for, you can shave hours off of looking at spaces you know won't work. These free office floor plans offer three basic layouts–Square, Rectangle and L-shaped.
Free Square Office Floor Plan
This free office floor plan provides a basic layout in a square office. A square office suits an environment that calls for a basic office set-up–desk, chair and a file cabinet. Depending on the square-footage of the space, it can also support a sitting area for clients or guests. Other considerations on where to place office furniture would be the proximity of the bathroom to the desk area and if there is a window that provides sunlight or an outdoor landscape worth viewing.
Free Rectangle Office Floor Plan
While many may consider a narrow office space a drawback, it can have some definite advantages. One is the ability to build a "Vertical Office Space." Utilizing the wall space by placing files into file inserts that mount on the wall can free up precious floor space. Vertical space can be used in other office layouts as well. Another advantage of a small rectangle space is that it may be less expensive than a more expansive space. If you don't need a large sitting area or a studio space for say, a photo or wedding studio, and require a small office space, a rectangle space converted into a well-utilized vertical office space can work well.
Free L-Shaped Office Floor Plan
This free L-Shaped office floor plan showcases how well this layout works for a new office requiring an attached studio or workroom. An L-Shaped layout provides the extra room to expand your new office space. If you have clients you need to show design plans to or photo proofs, you'll want a comfortable area for them to sit down and spread out the materials. A studio or workroom provides the elbow room you require.
Plan Your Space
Meticulously plan your new office space by downloading these free office floor plans and arranging the office space to accommodate your needs. You'll be ready to search for and find the environment that allows you to productively work in the best space for your needs.
References
Africa, Freedigitalphotos.net
Sual Nualpradid, Freedigitalsphotos.net