How to Develop a Pricing List for a Cleaning Company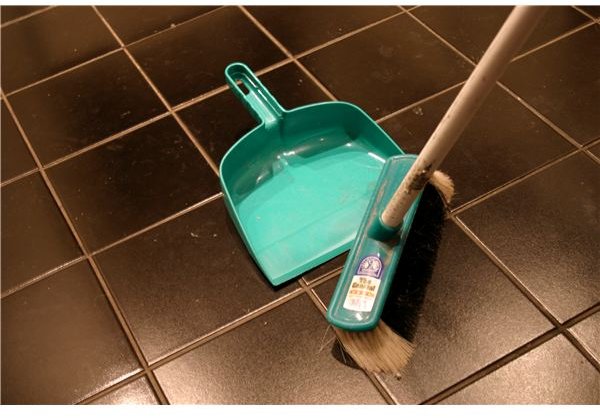 If you're thinking about starting a residential cleaning company, or if you have just opened your business, the first thing you need to develop is your pricing list for your cleaning company. Your prices should have two objectives: to be high enough to create a profit for your business, yet low enough to be competitive to your customers.
Regular Customers
Your regular customers should receive your best rates for the size of residence being cleaned. You can offer your customers who have their homes cleaned on a regular basis lower rates because homes that are cleaned more frequently stay cleaner than homes who uses cleaning services irregularly. The pricing list for your cleaning company for regular customers should be a flat rate, calculated by the number of rooms in the house. Think of the rooms in a typical home: there's a living room, dining room, kitchen, bedrooms and bathrooms. To get started, assign a flat rate for each room in the house. For example, $25 for the kitchen, $5 for the dining room, $10 for the living room, $10 for each bathroom and $5 for each bedroom. Using this example, you will charge a customer with a three bedroom, 2 bathroom house $75 for each regular cleaning. Regular customers should be put on a maintenance schedule such as weekly, biweekly or once per month. This example is helpful because you can establish base rates per room and customize the customer's quote depending on the specific needs of the customer.
One-Time Jobs
One-time jobs should be billed hourly. The types of jobs under this category may include move-outs and special occasion cleaning. It's difficult to set a flat rate for one-time services because there is no way to know how long it may take to finish the job. For example, cleaning an apartment for a move-out that belonged to a group of college roommates may take much longer than providing move-out services for an elderly couple. Establishing an hourly rate ensures that customers only pay for the work required to complete the job. Establish a fair hourly rate for your area of service. For example, you may decide you must charge $25 per hour for each worker you send to the job. If you send two employees to complete a one-time job that takes 3 hours to complete, the final price is $150. Since you can't bill the customer until the job is finished, explain the rates for one-time service and secure a credit card number when the customer hires you – before you start the job.
Add-On Services
Add-on services include any extra job a customer may want that is not included in your regular service. For example, a customer might ask your company to fold laundry in addition to your regular cleaning service. If this is not normally included, charge an add-on fee for the work. When you create your pricing list for your cleaning company, imagine add-on services that might be requested in the future and establish rates for those jobs. In this example, you might consider charging an additional $5 per load of laundry your workers fold for the customer.
Estimates
The price list you create initially should serve as a rough estimate. When a customer calls your company and is "shopping around" for regular services, you can use the price list to offer the customer an estimate over the phone, but you should always offer to visit the customer's home to conduct an actual estimate. For example, a three bedroom home that is 1,500 square feet is much faster to clean than a three bedroom home that is 2,500 square feet. In this example, you can still use your base list as a starting point, but consider charging the larger house an extra $10 per scheduled service.
Competition
The last important part of creating a pricing list for a cleaning company is to shop the competition yourself. If your customers are shopping around, so should you. You need to know the other companies in your area that provide similar services and what their prices are. You also need to know if your competition offers services that are unique to yours or if they provide alternative cleaning products, such as "green" or chemical-free formulas. If you don't know your competition, you could lose potential customers to other companies. To conduct your research, contact the companies directly and ask if they'd be willing to share the information with you. If the owners don't want to give you the information, try searching online or have a friend call and shop your competition.
References
Connect With Life: Compare Cleaning Prices for Free -https://www.connectwithlife.com/contractors/g/generics/?type=cleaning&HL=Compare%20Cleaning%20Pros&filter=Cleaning%20-%20Interior&adid=11230&cid=7576159865&mkwid=S090917a06573
Think House Cleaning: Cleaning Business Tips and Tools - https://www.think-house-cleaning.com/house-cleaning-price-list.html
Image Credit: https://www.morguefile.com/archive/display/41020