Great Dog Gift Basket Business Ideas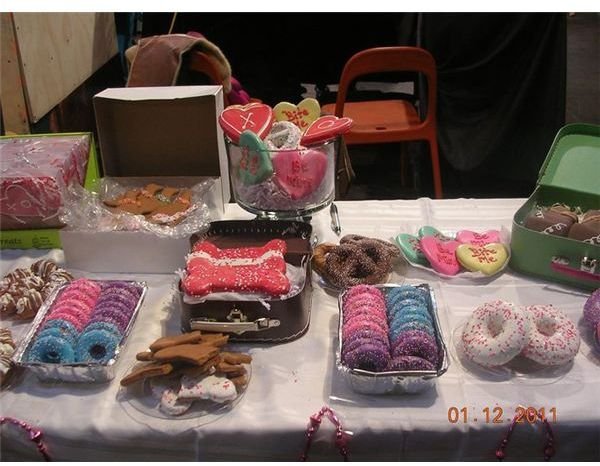 Great Ideas for Your Dog Gift Basket Business
With dogs being permanent members of more than 45.6 million households, starting a dog gift basket business is an excellent way to earn money in a lucrative market. It seems as though pet care is a recession-proof business, with a steady stream of revenue going toward dog kennels and spas, pet foods and health care. There are many dog gift basket business ideas that will attract loyal canine customers.
Holiday Baskets
**
Valentine's Day Baskets
Everyone loves their dog, but many people forget them on Valentine's day. Design dog gift baskets with treats in the shape of conversation hearts, tiny cupids and hearts. Add in a few heart shaped bones and rawhide chew toys. Don't forget a squeaky heart toy for a fabulous finish. Make your dog gift basket unique with gifts of "candy" that rival their human counterparts.
Buy wholesale (or make your own) peanut butter and carob truffles and put them in heart shaped boxes. Decorate "cookies" made from liver and peanut butter and give your basket a whimsical look. Market them starting in mid-January near parks, pet stores and veterinary offices.
Be Unique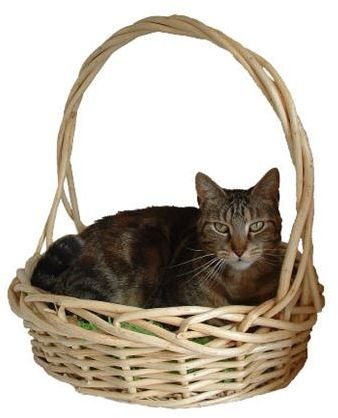 Think Outside the…Basket?
Your dog gift basket business ideas don't have to revolve around actual baskets. Try colored pails, patterned cardboard boxes and tote bags. Tin boxes or lunch pails make great doggie gifts. Package your gifts in something that is both decorative and practical. Your customers will love being able to reuse their baskets for other purposes. Wrap the baskets in paw print cellophane and tie your basket with colorful ribbon.
Creative Twists on a Basic Concept
Apparel and Accessories Baskets
Are you customers fashionistas? Do they enjoy dressing their dogs in high style? Market dog gift baskets with stylish outfits, rhinestone studded collars and doggie sweaters. Toss in a few toys for small dogs and you have an instant hit.
Make sure to offer baskets at varying price points. Offer some high end baskets with several luxury items and basic dog gift baskets with a few simple accessories. Pricing strategies can be a key area to address when marketing your business too.
If You Build It, They Will Come…
Marketing Your Dog Gift Basket Business
It doesn't matter if you have the world's greatest dog gift basket business ideas if nobody knows about your service. Market your business at outdoor flea markets where most of the shoppers will attend with their dogs. Distribute paw-shaped flyers to promote your business at the supermarket, the veterinarian's office and at dog parks. Post free ads online, or write as a guest blogger for pet care websites. Many people will purchase a dog gift basket if they know where to find one.
A dog gift basket business is a great idea for someone who loves dogs and has an eye for creativity. There are many great dog gift basket business ideas that will knock the socks off of your four-legged customers.
References
American Pet Products Association, https://www.americanpetproducts.org/press_industrytrends.asp
Image Credits:
Cat in basket, Morguefile
Pet treats, Alison Moxley