The Scoop on How to Start a Web Design Business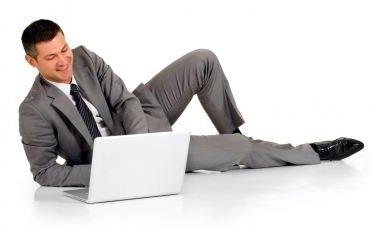 Introduction
The question of how to start a web design business is common among web professionals. It is not an overly difficult business to start and it has relatively small startup costs. It will however require a great deal of work for the business to become successful. You will have to be prepared to market yourself and your business in order to bring in clientele.
Creating a Business Plan
A business plan is essential for all new business startups. It helps provide your company with a sense of direction. Most financial institutions also require that you provide them with a business plan before they will consider lending you any money to fund your startup.
Your business plan should contain the following information:
Description of your web design business including the nature of your business and where it is located.
Provide a list of the web design services you will be providing to your customers.
Give a detailed analysis of the market your company will be operating in. Make sure to include your target market and who your competition is.
Discuss your marketing strategy and goals. Determine how much of you budget will be allocated to advertising.
List your prices, pricing strategies, and overall expenses per website designed.
Include a list of all of your staff members and any subcontractors you may employ.
Discuss any benefits the community will receive by having your company in business. This could include designing websites for non profit organizations. Or the fact that you will create jobs if you plan on hiring employees.
It is very important to include a list of your startup costs and what type of bookkeeping or accounting practices you will be using.
Create a Portfolio
Your portfolio is where you can really show off your skills. This is what is going to make customers want to use your services. Design a professional website for yourself and show off some of the work you have done in the past. If you are just starting out, offer to create a website for a friend or family member. You could also contact a non-profit organization and develop a website for them. Not only will this give you some great experience, it will make you look good in the eyes of the public.
How to Start a Web Design Business: Startup Costs
The startup costs will vary when starting a web design business. It will depend on whether you run the business from your home or if you have a high profile office downtown. Some of the costs you will want to consider include:
Graphic design software: $200 - $500
Web design software: $200 - $500
Website hosting fee: $150/year
High end computer: $2000
Office furniture: $100 - $3000 (Price will vary depending on whether or not you invite clients to your office)
The cost of rent if you are not working from your home: $1000 - $5000
Private phone line: $70-$100/year
Municipal business license: $50 - $250
Advertising expenses: $100 - $5000
The cost of hiring an accountant or purchasing bookkeeping software: $200 - $5000
These costs are simply estimates. It is important to research the costs of these items thoroughly before requesting financing.
Marketing
Advertising will be instrumental in helping to grow your business. Depending on your budget you may want to look at newspaper, television or radio ads. Direct to mail campaigns also have varying degrees of success and may be something you would want to consider. Word of mouth is often the best form of advertising and it costs absolutely nothing. Make sure to keep your customers happy and your business will continue to grow.
Networking is another great way to advertise your business and bring in new clientele. Join your local chamber of commerce and talk with other business owners about the services you offer. Make sure to always have business cards on hand as you never know when you will need them.
Pricing
Determing what prices to offer your services at can be extremely difficult. Look at what the competition is doing. Price your services around this price point and do not undercut the competition. Price wars are not good for anyone involved. Offer a great service at a reasonable price and that will be enough to keep the customers coming back.
Trying to decide whether to charge customers based on an hourly rate or to charge per project is a difficult decision. Weigh the pros and cons carefully before deciding which pricing method to choose.
Benefits of Charging Per Hour
Customers usually prefer this.
Nice and straight forward pricing which is easy for the customer to understand.
Drawbacks of Charging Per Hour
You must use your time effectively to ensure you do not go over the hours quoted to complete the project. It can be difficult to switch between different projects, because you have to constantly keep track of how long you are spending on tasks for each customer.
It can be tough to estimate how many hours a project will take to complete.
Benefits of Charging Per Project
Great for web designers that like to switch between projects. It is much easier to jump from one project to another when you do not have to record every minute you spend on each one.
You are not forced to finish a project within a certain number of hours. This makes designing much more enjoyable.
Drawbacks of Charging Per Project
A client may choose a cheaper package, but then they request that a ton of changes be made. This would mean spending more time on a project than expected.
Many customers prefer to be charged an hourly rate so you may lose a few potential clients by choosing to price your services this way.
References
Why You Should Never Charge Hourly (Amber Weinberg) https://freelancefolder.com/why-you-should-never-charge-hourly/
Image Credit: freedigitalphotos.net/ambro