10 Service Business Ideas: Low Investment & Great Potential for Growth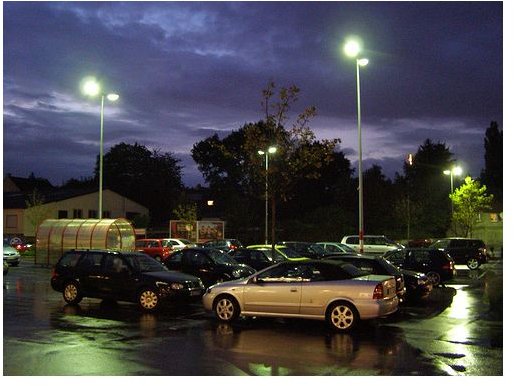 Ten new service business ideas with much potential include a parking lot cleaning business, house cleaning services, home inspection business, home care business, medical billing services, PC repair services, VoIP services, answering services, Web designing business, and the consignment eBay business.
1. Parking Lot Cleaning
A parking lot cleaning business ranks among the best new service business ideas. Cleaning parking lots is a specialized job owing to the grime, fluid stains and a good amount of litter that generates with the frequent movement of cars, and most conventional janitorial services do not undertake these tasks.
The entrepreneur needs to have a good understanding of various cleaning techniques, access to high quality portable power sweepers and other tools, and train the staff on effective cleaning techniques. Unlike most businesses, this does not require much conventional advertising. Securing business requires direct approach of malls, offices, residential complexes, and other places that have parking lots. Success of the parking lot cleaning business depends on providing flexibility in a range of services, establishing a reputation of high quality work, and competitive pricing.
2. House Cleaning Services
A house cleaning business is a time tested business idea. Most house cleaning services, however, confine their services to cleaning living spaces. Offering specialized niches such as gutter cleaning services, lawn or landscaping maintenance, and other such activities makes for a good new service business idea.
The starts up costs of such businesses are minimal. Success largely depends on having skilled labor to do such jobs efficiently. Some jobs such as gutter cleaning might require licensing from the local County, and adherence to safety stipulations.
Marketing such businesses is relatively easy and does not cost much. Drive around the town looking for houses with dirty gutters, unkempt lawns, and other maintenance needs, and approach owners directly. Listing in trade journals and low cost flyer advertising also helps bring in clients.
3. Home Inspection Business
A home inspection business ranks among the easiest business to start and requires little or no capital investment or overhead costs. The job involves making a thorough examination of buildings from the foundation to roof, checking the state of walls, painting, plastering, plumbing, electric wiring, flooring, and all other aspects of construction and maintenance. Homeowners and buyers use the report submitted by such home inspectors to fix a value for the house and to make repairs.
The basic requirement to start a home inspection business is a through specific knowledge about the mechanical and construction aspects of buildings, and good management skills. Most states require licensing, provided by the American Society of Home Inspectors and the National Association of Home Inspectors Inc.
Marketing the home inspection service is easy, for the need of such inspections usually takes place at time of sale. Keeping tabs on real estate advertisements, and tie-ups with real estate agents usually suffices to get orders.
4. Home Care Business
A home care business ranks among the fastest growing service business and remains much in demand irrespective of the economic condition.
A home care business seeks to provide general assistance and errand services to the elderly, infirm, and others who need such services. This business requires no start-up investments, overhead costs, or many technical skills. Success depends on the ability to strike up rapport with people, good coordination and time management skills to schedule tasks and run errands on time, and good communication skills.
If the home care provider is expected to provide medical care such as administering medicines, bathing the person, or changing dressing, basic skills in nursing are required, as is special licensing from the state.
Continue to Page 2 for more new service business ideas.
5. Medical Billing
A relatively new service business idea is medical billing services. This business helps doctors in their billing and payment activities by preparing and delivering bills, follow up, collecting checks, and processing insurance claims, allowing the doctor to concentrate on patient care.
The major tools of the trade include a computer with a good Internet connection, good accounting software, and a phone line. Success depends on good references, networking and striking up a rapport with doctors and other medical professionals to gain their trust
Key skills require basic understanding of medical billing and coding procedures, and good knowledge of accounting, bookkeeping, advertising and promotions, and scheduling. The job requires certification in medical billing and/or accounting.
6. PC Repair Business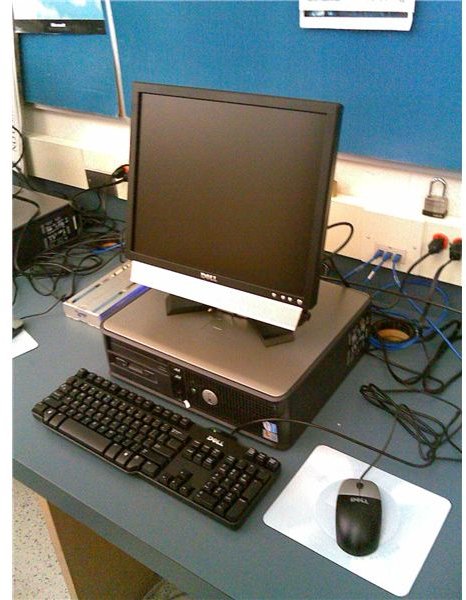 Most homes now have a PC, and with the spread of telecommuting and keeping in touch through the Internet being cheaper than other means, the PC takes a central place in any household. This provides much scope for a PC repair and service business targeting individual households and small businesses.
The biggest advantage of the PC repair business is the virtually zero capital investment or overhead costs required to operate the business, except for a few standard tools. Success depends on the technical skills in diagnosing the problem and effective troubleshooting. The entrepreneur requires a good knowledge of both hardware and software, and a high level of awareness to answer queries and offer advice on anything related to computers.
One key requirement is a liability insurance to cover mistakes that can ruin the computer for good and along with it the client's critical data.
The major challenge is securing clients, especially when starting out. Effective networking and low cost advertising through flyers and community notice bulletin boards can help.
7. VoIP Services
VoIP or Voice over Internet Protocol is a new technology that allows voice calls over broadband Internet connections. Opportunities exist in the VoIP business as a reseller, an affiliate or even as an independent VoIP service provider.
VoIP resellers redistribute air time of a VoIP company, and affiliates receive commissions for links and sales. Resellers require a computer and ancillary equipment, and need to purchase talk time upfront for reselling. Affiliates have low start up costs, requiring only a computer and a website.
The advantage of starting VoIP reselling and/or affiliate business is the low start-up costs, and technical and training support from the company. The business does not require much experience, but does require some basic computer skills to install VoIP services on customer systems. VoIP products are cheaper compared to the conventional telephone alternative, and this allows for a big market and makes sales and marketing easy.
Starting an independent VoIP service is expensive and cumbersome for a small start-up entrepreneur, requiring investments in millions. VoIP is regulated by the Federal Communication Commission and an independent VoIP related business requires a license.
Continue to Page 3 for even more new service business ideas.
8. Answering Service
An answering service business ranks high among the new service business ideas with the most potential. The business entails providing live operator services for businesses and websites. Any business ranging from a physician's private office to a large conglomerates need someone to answer their phone calls and take messages, allowing permanent employees and the entrepreneur free to devote time to their core competencies. Besides attending to general phone calls, additional services include telemarketing calls, scheduling appointments, taking orders, conducting surveys, and delivering messages.
The key requirements are a robust communication system that includes a multi-line communication system with back-ups. Businesses handling multiple clients require a specialized PBX system.Success largely depends on good communication skills, and providing reliable technology. The entrepreneur might also have to shell out money on marketing the services initially, before reputation for impeccable service brings in more clients.
9. Web Designing Business
A Web designing business ranks high in the list of profitable new service business ideas. The spread of the Internet means that most businesses and now even individuals develop websites. A Web designing businesses specializing in providing low cost websites for small businesses and individuals makes an attractive business preposition. A website is rarely static and requires constant updating, providing scope for continued relationship with the client.
The website business does not require much capital investment. The major requirement, that is the know-how of how to create a website, and tools required for the website, such as software, fonts, and templates, and benchmarks are easily available. In fact, by using freeware it is now possible to create a website without spending a single penny.
Success depends on the creative skills to develop unique and functional websites, and the extent to which the entrepreneur can market the services by generating visibility.
10. eBay Consignment Business
About 35 million people use eBay each day in the US alone. While selling products through eBay is a good business opportunity, as the adage goes "in a gold rush, the one who sell spades makes the most." A consignment eBay business involves accepting merchandise from people who want to sell through eBay, do the photography, listings, mailings, and most other "paper" work related to the online sale, in exchange for a commission.
Success of the consignment eBay business depends on the ability to write well and take good pictures, a penchant for punctuality and timeliness, good knowledge of eBay policies and procedures, and competency in handling computers. The primary challenge is marketing the business to potential eBay sellers. The best way is through AdSense and other online mediums.
A review of these new service business ideas reveals that most such opportunities belong to the growth sectors such as information related services, or remain general recession-free jobs. Another underlying thread is the resilience of such jobs. It is possible to model such businesses either as an entrepreneur-operated work from home business, or as full fledged businesses hiring employees.
Reference
A Touch of Business. "Service Businesses." https://www.atouchofbusiness.com/tips/index/ideas/categories/ServiceBusinessIdeas-001.html. Retrieved 02 March 2011.
Image Credit: