How to Start a Home Inspection Business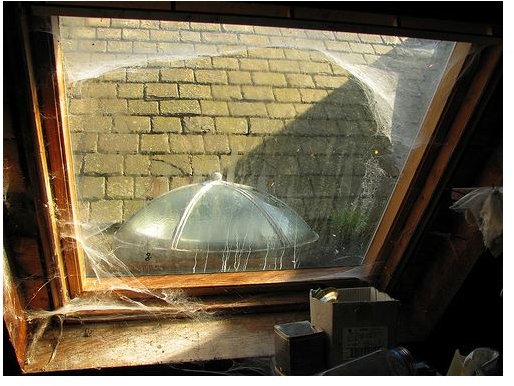 Key Skills Required
A home inspector looks into the structural soundness, condition of roof, walls, tiles, and flooring, state of plumbing, electrical wiring, insulation, and ventilation, and other issues related to the building under inspection. This requires a thorough and specific knowledge about building construction and related aspects.
Training programs offered by the American Society of Home Inspectors (ASHI), the National Association of Home Inspectors Inc. (NAHI), and some community colleges will help you gain a theoretical competency in the field. Success however, demands some practical exposure, best gained by working as an assistant for some time.
The generic skills required for success include: good management and organization skills, a technical way of thinking, ability to strike up a good rapport with people, analytical skills, and good communication skills to pass on the message clearly. The work requires getting your hands dirty, climbing up on roofs, and crawling across spaces, to name but a few.
Business Model
It is possible to start a home inspection business either as an "operator-owned" business model, or as an organization enlisting several qualified home inspectors. Both these approaches have advantages and disadvantages.
A home inspector starting out on his own faces constraints of time to cater to many clients. While he may still hire non-qualified assistants, the entire business depends on his availability. An entrepreneur hiring inspectors and setting up an organization enjoys the advantage of a professional set up not dependent on any individual, but faces a challenge of providing consistent evaluations to clients. Each inspector has a personal style and the entrepreneur would have to spend much time coordinating the work of the different inspectors, and ensuring consistency of style and output in reports. Organizations also have higher overhead costs compared to the entrepreneur working alone.
A franchise business model provides the advantage of access to training programs based on years of collective experience, support, and visibility. The downside is the regular payment of royalties and loss of autonomy – something critical for an entrepreneur.
Statutory Requirements
Most states require certification or registration for home inspectors. The two major licensing bodies are National Association of Home Inspectors (AHI), and American Society of Home Inspectors (ASHI). These bodies lay down professional standards of excellence that members would have to follow.
Entrepreneurs establishing a home inspection firm that hires professional and licensed home inspectors need to comply with all the legal formalities for starting a new business, and require a business license from the local county office besides the home inspectors licensing.
Regardless of the business model, errors-and-omissions insurance is a must to cover oversights and mistakes.
Financials
A home inspection business is a low investment business. Operating the business from home, with a mobile phone and a computer reduces the start-up expenditure to virtually nil. The main tools of the trade include a tall ladder, moisture meter, laser thermometer, electric screwdriver, and infra-red camera, altogether costing less than $1000. The major operational overheads are commuting costs, telephone and Internet charges. The single largest recurring expense is the inspection report.
The average fee for a regular-sized home inspection ranges from $250 to $500, and most inspectors perform up to three inspections in a day. Well established home inspection firms can make a profit of about $125,000 to $150,000 a year.
Marketing
The home inspection business thrives through researching the market. Keeping a tab on homes up for sale for instance, provides a ready source of clients. Another good strategy to gain steady and regular business is tie up with real estate agents by offering referral fees, which may go up to 50 percent of the inspection fees. Networking by joining trade related professional bodies, membership in local chamber of commerce and clubs to piggyback on the visibility offered by their directories, and other similar methods also helps.
Many home inspectors ignore the marketing and promotional aspects of the business. Besides networking, effective marketing also require advertisements such as promotional flyers and newspapers ads, various forms of Internet marketing such as pay-per-click, email campaigns, and article marketing, among other methods.
Customer endorsements and repeat customers depends on making a comprehensive examination, communicating this effectively through a good report, and providing impeccable customer service.
A typical home inspector spends most of their working hours inspecting homes, writing reports, speaking to clients, and marketing. Failing to update skills and knowledge in the midst of such a busy schedule is a big mistake. Success depends on keeping abreast with the latest trends and developments and applying them at work and when promoting oneself.
References
Compton, Ken. "Starting a Home Inspection Business." https://www.startingabiz.com/starting-a-home-inspection-business/
Image Credit: flickr.com/Stuart Caie