How to Start a Screen Printing Business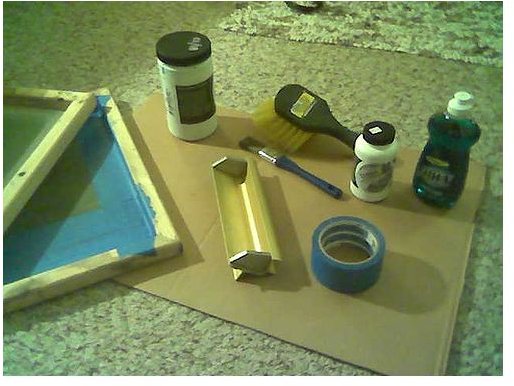 Understand the Technology
The prerequisite to start a screen printing business is mastery of the technology.
The screen printing technology entails using a frame of mesh to produce an image or design and transferring the image to the desired object such as a T-shirt, or even to metal. A stencil attached to the mesh forms the desired shape, and the use of a roller or squeegee allows the ink to be transferred through the mesh to the desired object.
Options for familiarizing yourself with the technology are:
Self study using resources available in internet and public libraries, and seeking tips on improving efficiency and on the best products to use from experts.
Join classes offered by equipment manufacturers, trade and technical schools, and private instruction/apprenticeship.
Working with an established screen printer for some time,
Acquiring a high level of competency would usually require a combination of all three of these approaches.
Screen-printing is a craft based business, the success of which depends on providing high quality output to customers, and technical competence plays a major role in the success of the business.
Market Positioning
The first decision to take when starting a screen printing business is regarding the product range. Common uses of screen printing include printing on T-shirts, sportswear, posters, circuit boards, computer disk, glass, plastic, and metal objects. High end niche services include printing on clothing, decorative tapestry, awards & recognition items, and promotional CDs.
The selection of the niche ideally needs to follow a thorough market study, that covers the products offered by competition in the area, overall demand for the niche, availability of machinery and supplies, and other considerations.
The selection of the range of services provided is of critical importance, since the range of equipment, the marketing approach, and in fact, the entire business strategy depends on this decision.
A related decision is to select a sales channel or medium. A screen printing business can be started from anywhere. Options include
Operating a home based business, catering to institutional sales and online sales.
Starting a kiosk in malls or tourist centers to print T-shirts or other memorabilia.
As an independent shop offering a wide range of screen printing services.
The legal formalities involved in starting a screen printing business depends on the sales channel or medium.
Machinery and Supplies
The choice of screen printing machinery depends on the business plan. The standard screen printing machinery is a flat printing press, but printing on T-shirts, coffee mugs and other odd-shaped items all require special machinery. Again, T-shirt printing, for instance would require a textile drying unit to cure the ink, whereas flat printing shops require drying rack to air dry prints.
The minimum equipment and supplies required to start include:
Computer and scanner, with software such as Photoshop.
Screening station.
Equipment such as screens, scoops, spot lifter, ink degrader, and squeegees.
Washing booth with pressure washer.
Drying unit.
Supplies such as ink, degreasing chemical, photo emulsion, and coater.
Search around for industrial suppliers to obtain such equipment and supplies at the most competitive prices.
Financials
A screen printing business is a low investment business with high returns-on-investment (ROI).
The major start up expenditure is the machinery, which may cost a few thousand dollars. The major price differentiator is the screening station. Stations with a single bin that can process a single color at a time costs much less than the high end versions that can process ten colors at a time. Standard designs require a four color bin.
An alternative that saves much of the upfront investment is to lease the machinery.
Pricing the product ultimately depends on what competitors charge. The overriding principle however is to compete on quality and not on prices, for competing on prices might just make the business non-remunerative. A price structure that generates $60 to $100 profit per production hour for each press, usually ensures a break-even status for such a small business.
Marketing
The major challenge when starting a screen printing business is marketing.
Marketing efforts depend on the nature of business and the products. Kiosks at tourist centers and busy malls for instance, thrive on footfalls without much marketing effort. Home based screen printers, depending on institutional sales and website buyers, on the other hand, need to undertake an extensive marketing effort.
The history of screen printing is a long one, and although today's screen printing businesses tend to do the majority of their business through printing onto garments, there are many more possibilities, depending on what suits you. The demand for screen printing also remains excellent regardless of the overall economic condition. A combination of providing a high quality finish, using a proper marketing strategy, and good business management skills can ensure good returns.
References
Quality Logo. "How to Start a Small Screen Printing Business." https://www.qualitylogoproducts.com/lib/start-screen-printing-business.htm
Colourific - https://colourific.com.au/history.htm
Image Credit: flickr.com/USB