Identifying Patent Registry Scams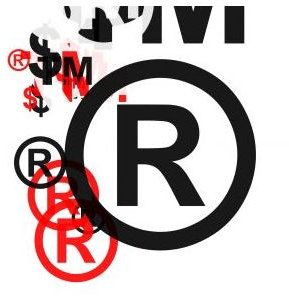 Identifying a Patent Registration Scam
Creating a new or innovative product is an exceptional feat, which requires exceptional creativity and enterprise. However, it is important to get the product patented in order to protect it from getting copied. A basic understanding of the intellectual property rights and how to apply for patent registration can help an entrepreneur or inventor secure their rights over their original creation.
At the same time, it is important to beware of patent registry scams that abound in the market. These scams have increased with the proliferation of the Internet, as many product innovators find it easy to contact online agents who promise to get their patents registered. Sometimes it may become difficult to distinguish between a genuine patent attorney, or agent, and a fake operator. The following tips will help you in identifying patent registry scams.
Photo Credit: www.sxc.hu/dmitri_c
Check if the Agent has a License
If an individual or a firm claims to be a patent registration attorney or professional service provider, they should have a license or approval from the relevant local authorities to perform such business. You should ask about it directly, and if the agent fails to provide you satisfactory details or the license number, it may be a good idea to stay away from dealing with such an agent.
Beware if the Agent or Firm Asks for an Upfront Fee
Any legitimate service provide for patent registration will most likely not ask for an upfront fee, unless they have seen the details of your product, and have asked for relevant documents to prove its authenticity. If the agent has not shown any interest in your product details, and is simply interested in first receiving a fee, chances are that it could be a scam.
If the Company does not Provide a Physical Address
Before you engage the services of an unknown agent or firm for patent registry, you should ask for their physical office address and telephone numbers. If they fail to provide you a contactable physical address, and just offer a post box number or email address, you may like to re-think about dealing with such an entity. More often than not, it could be a fly-by-night operator.
If the Firm's Website Appears Unprofessional
The easiest way to identify the legitimacy of an online firm, or an individual agent with a website, is to evaluate the quality of their website. If it appears to be an unprofessional website with dubious details and several typographical and other obvious errors, it may not be a serious company. If the website makes too many tall claims that sound too good to be true, you may like to hold back and verify credentials of that firm before dealing with it.
If the Company is Registered Outside the Country
If you notice that the address or other details of the company show that it is registered outside the United States, and it claims to offer patent registry services within the United States, it may be a dubious firm, and could be a patent registry scam. It is highly unlikely for a foreign entity to offer such services without a presence in the country. Furthermore, if the company claims to represent you in a patent case, it cannot legally do so unless it is licensed to practice law within the United States.
References
United States Patent and Trademark Office - https://www.uspto.gov/