10 Creative Ideas for Home-Based Low Cost Franchise Opportunities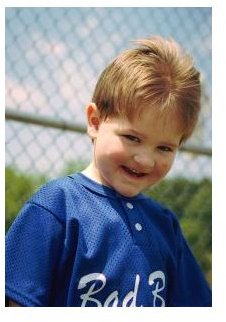 A franchise is a great way to start your own business since much of the groundwork has already been laid for you. Fortunately, there are many franchise prospects from which to choose. It might seem as though a franchise would be too expensive for you, but there are some that will cost you little upfront so you can roll up your sleeves and dive right in. Following are 10 home-based, low cost franchise opportunities that cost $20,000 or less to get started.
TSS Photography
If you enjoy kids and are interested in taking photos, starting a franchise business in youth and sports photography might be ideal. Buying a TSS Photography franchise enables you to learn photography and take pictures of young people at school, in sports programs and at events. You will need space in your home to store equipment and work on a computer, but you get to travel to schools and events in your area to take photos as well. This turnkey investment includes all of the equipment you need, and you can start with less than $10,000 up front.
Chem-Dry
While the bulk of your job will be in the homes of others, a Chem-Dry carpet cleaning franchise allows you to make your own schedule and be your own boss. There are advantages of this franchise, including a low initial investment (starting at under $13,000), thorough training and a business name that people already know and trust.
GoWaiter
Have you ever wished you could order food from a popular local restaurant and had it delivered? So have many other people in your area, which makes this meal delivery franchise one of the best home-based, low cost franchise opportunities to get into. GoWaiter franchise owners deliver food from local restaurants for a small charge. For an initial franchise fee of $19,500, you can capitalize on this high-demand business with low overhead.
360 Solutions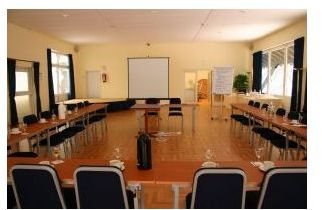 If you are most comfortable in an office environment and enjoy producing presentations and training seminars, 360 Solutions might be an exciting opportunity for you. For as little as a $15,000 total investment, you can own a corporate training and consulting business including all the tools you need to provide in-house seminars, life coaching, e-learning and any other training solutions businesses might need.
Guard-A-Kid
Nothing is more precious to a parent than their child's safety, which makes this home-based, low cost franchise opportunity worth considering. Guard-A-Kid is a child ID and safety program that is ranked as one of the top 500 franchises by Entrepreneur magazine. For a total franchise fee of $19,900, you get identification kits for 100 children in addition to all of the computer software, marketing materials and training you will need.
SuperGlass Windshield Repair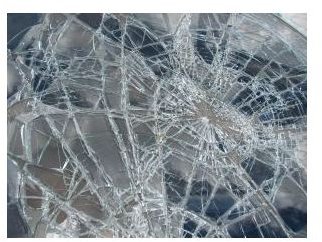 Auto insurance companies would rather pay for a minor repair now than a complete windshield replacement later, which makes a windshield repair franchise opportunity such as SuperGlass potentially lucrative. Work with car dealerships, insurance companies and everyday people fixing minor chips in auto glass. For a total investment as low as $12,000, you get the tools and training you need to run a windshield repair service.
Pet Corner International Distributorship
Pet franchises are booming as people are spending more money on their furry or feathered friends than ever before. One such opportunity is Pet Corner International Distributorship. For a total investment of as little as $16,000, you can start your own business distributing all-natural pet products to retailers, veterinarians and grooming salons.
Vend3
Even if you would rather not interact directly with your customers, there are still home-based, low cost franchise opportunities to suit your personality. An example is Vend3, a vending machine franchise company. With dozens of types of machines to choose from and no need of any type of office, vending machines can be a wonderful turnkey opportunity. You can even start for as little as $5000.
Club Z!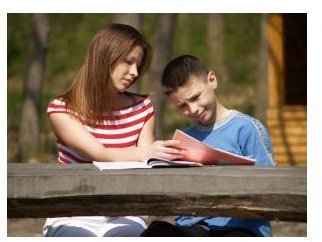 If you have a heart for helping children and have ever dreamed of running a tutoring business, you may wish to check out this franchise opportunity. Club Z! is a tutoring franchise, but you don't need to have a teaching degree or tutoring experience to run this business successfully. Rather, you match tutors with students who need help. With a franchise fee of $19,500 and flexible hours, this home-based opportunity might be just what you seek.
Coverall Health-Based Cleaning System
Some home-based, low cost franchise opportunities enable you to "clean up" in more ways than one. Coverall Health-Based Cleaning System is a health-based cleaning business with a goal of decreasing the spread of illness in commercial settings. The amount of startup cash required for this opportunity may be as low as $2000 with a total investment starting at just over $10,000. This includes training, equipment, a client base and more.
Choosing the Right Franchise
When mulling over home-based, low cost franchise opportunities, it is important to be extremely self-aware. You must be realistic about where your talents and abilities lie, consider your weaknesses and most of all, know what type of work will make you happy. In order to be successful, you should choose an opportunity that corresponds with these points as closely as possible.
References
Little League Baseball Player: sxc.hu/Sheila Lovett
Conference Room: sxc.hu/Justyna Furmanczyk
Smashed Windshield: sxc.hu/Cherilyn Derusha
Tutoring: sxc.hu/Real Odyssey