Best Ways to Find Clients Without Cold Calling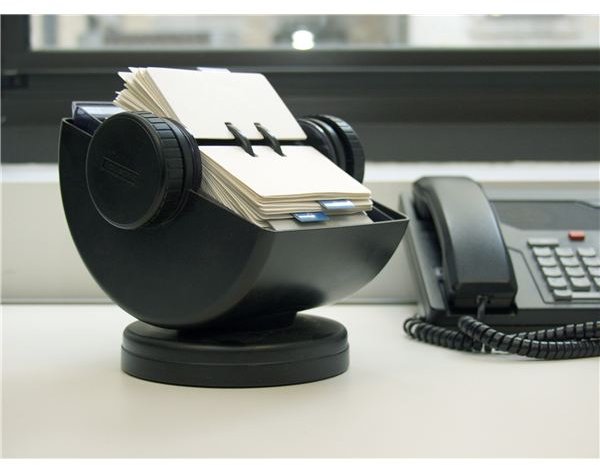 Cold calling is time consuming and often doesn't get your client relationship off to a good start because customers find cold calls annoying. You can optimize the time you spend trying to reach new customers, by using the less invasive and more personal marketing techniques discussed in this article.
Determine your Target Market
The very first thing you must do, when determining the best way to find clients without cold calling, is to determine your target market. Try to really get down to the unique characteristics of the customers that your product suits best. For example, if you own a clothing design company, it's not enough to say "My clothing is for women." Dig a little deeper and determine the age of the woman likely to wear your clothes, and the income range of the women who can afford your clothes. You'll waste time and money advertising expensive middle-age yoga clothes to teenagers in a low income area.
Networking Groups
Networking is one of the best ways to find clients without cold calling because through this method, you have an opportunity to create word-of-mouth buzz and obtain personal referrals. Networking is usually done through a local organization, such as a Chamber of Commerce or another business professionals group. Some groups have membership dues or inner-referral minimums, where you're required to refer someone you know to another business owner in the group for services. These groups meet on a regular basis and you're allowed to give short speeches about your business, the type of client you're looking for, and your expertise in the field. These speeches help the members of your networking group recognize good clients for you, and you'll start to gain referrals from the members own group of friends and clients.
Direct Mail
Statistically, direct mail doesn't yield a high rate of return, which might make you wonder if it's one of the best ways to find clients without cold calling. The benefits of direct mail are that it's easy to launch your campaign, and it can be relatively inexpensive compared to other marketing techniques. Your success rate can increase if you place your marketing message in a plain white envelope, and handwrite the name of the addressee instead of using mailing labels. Customers are more likely to open handwritten envelopes and will often toss sales brochures and postcards. Just think about how you sort your own mail – what do you throw out and what do you keep? Keep your marketing message short. State your product; your contact information and a call to action; such as "Act now! These prices won't last long!"
Press Releases
Did you know most print press releases are free? You can list a press release for your company by calling a local print publication in your area with the information. You could announce a new product, new corporate ownership or new technology through the announcement. This is a free way to get your company name into print. Do you have a new business or offer a unique product? Consider contacting a local newspaper, or morning show, that covers your local metro area and pitch them on interviewing you. When you contact the news center, make the pitch intriguing and relevant. For example, if you offer a new tax product for individuals, make your pitch in January or February, just before tax time. You won't get paid for your interview, but your company name will be advertised for free to thousands of potential customers.
Trade Shows and Events
Trade shows and expositions are an excellent way for getting in touch with your local customers. At a trade show, you'll rent a booth where you can set up your business marketing materials and displays. Booth rental can cost anywhere from a few hundred to several thousand dollars, depending on the duration of the event and its expected attendance rates. The purpose of your display is to attract potential customers attending the event to demonstrate your product. It's always a good idea to gather the names, phone numbers and email addresses of the people who stop by your booth. You may even want to put the names in a prizedraw to entice visitors to leave their contact information, or offer to set a time for a private demonstration at their convenience. The key purpose of your trade show is to network directly with customers. This tried and true marketing strategy, is one of the best ways to find clients without cold calling because you're able to develop a personal relationship with a potential customer; gauge his interest level; and obtain his contact information all within a short time frame. When you contact your customer, he'll already know who you are and the product you offer.
Internet and Social Media
Internet and social media marketing have quickly become a preferred marketing strategy for businesses. Pay-per-click advertising is an inexpensive method for you to market your business, because you can set your advertising budget and only pay for the number of click impressions your budget allows. In addition, you can create a business blog for free at a website such as Blogger, or update "fans" on Facebook through regular blog or news posts. These free methods are certainly among the best ways to find clients without cold calling because they are easy, fast, and inexpensive to reach a global market of potential clients.
References
InterConsult Solutions: Stop Cold Calling - https://www.interconsult.gr/stop-cold-calling/
Trade Show Marketing Advice - https://www.tradeshowmarketingadvice.org/
msnbc: Secrets of Successful Networking Groups - https://www.msnbc.msn.com/id/41202778
Target Marketing: Why, When and How to Use Direct Mail to Your Advantage - https://www.targetmarketingmag.com/article/why-use-direct-mail-your-advantage-53730/1#
Image Credit: https://www.morguefile.com/archive/display/7061