How to Start a Dog Training Business – Dog Training Business Prospects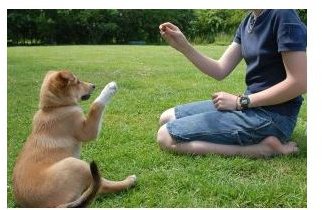 How to Start a Dog Training Business - A Primer
If you love dogs, learn how to start a dog training business and convert your passion into an income resource. What are the key skills necessary for success in this venture? An obvious need is your dog training expertise. Your interpersonal skills with the dog owners are equally important, if not more. Your patience and perseverance with the dogs' masters, and the knack to change their behavior are among the catalysts that propel your dog training business higher. Harness the info on how to start a dog training business and fine tune it to reach your goals.
Dog Training Business Prospects
According to the National Pet Owners Survey (2009-2010), there are 45.6 million U.S. households that own a dog. The number is a clear indicator of the rich potential of a dog training business.
Research studies have indicated that the aggressive behavior of dogs as the main reason why people return their dogs to shelters. Again, the research result is a cue to consider starting a dog training service. As a professional dog trainer, you've the opportunity to fix the bond between the canine and its owner. In essence, with your work, you can let the pet remain with its master and establish a win-win situation for both.
The Bureau of Labor Statistics, in its Occupational Outlook Handbook, (2010-2011 Edition), Animal Care and Service Workers, also paints a bright picture. It says that the pet owners are expected to purchase, among others, more dog training services.
Education in Dog Training
As of now, there are no programs at the university level that offer formal education that relates to dog training. If you've the time and funds, it would be wise to take courses like Animal Psychology, Companion Animal Behavior and Behavior Modification at your local university or community college. Such an effort can give you a solid ground in theory. Consider online courses, if your personal and professional commitments don't allow you to attend classes.
If you're a new entrepreneur, it also makes great sense to take a few courses in business that will help better run and manage your dog training service.
Also, read the news and information that pertains to dog training. Remember, the more the knowledge you gain about dog training, the better the business decisions you will make. Gain a solid handle on dog training with books like:
Canine and Feline Behavior and Training: A Complete Guide to Understanding our Two Best Friends (Veterinary Technology) (ISBN: 978-1428310537)
Thoughtful Owners, Great Dogs: Canine Behavior and Training A Triadic Approach (ISBN: 978-1926585352)
Expand your insight on dogs with magazines like:
Will volunteer work at places like animal shelters and pet shops also help? Absolutely. It exposes you to the behavior of a variety of dogs and adds value to your skill set. Be sure to follow expert dog trainers at sites like Twitter, Facebook and LinkedIn.
Learn How to Train Dogs
Hands-on experience in dog training lays a strong foundation to drive your dog training business on a path of growth and profits. Who trains you to train dogs? A number of schools offer dog training programs. Before you enroll in any of them, do a thorough research on the program's quality. Find out whether they use humane training methods, such as the Mirror Method. Chat with a few former students and see if they recommend the school.
The training curriculum should be a good mix of theory and practice. It will be an apprenticeship with experienced dog trainers. Check the profile of the person you'll be training with, the number and type of dogs you'll train, and the duration of the training. For the latter two, the higher the number, the higher the depth of your skills.
Another route to gain experience is to volunteer with dog trainers. Search for your local dog training professionals and ask them if they can take you on board. Even if you have formal training but no real-world experience, volunteer work can deepen your technical experience and be a confident answer to how to start a dog training business.
Please continue on to Page 2 for more on opening a dog training business.
Dog Training Certification
Certification can set your apart from others and be your unique selling proposition. The Certification Council for Professional Dog Trainers (CCPDT) certifies on the competence of the dog trainers through two examinations. These are Certified Professional Dog Trainer - Knowledge Assessed (CPDT-KA) and Certified Behavior Consultants - Canine – Knowledge Assessed (CBCC-KA). Get the full scoop from CCPDT.
Networking for Dog Training Business Success
Almost all service businesses depend on business networking, and the dog training business is not an exception. Today, social networking sites are a boon to get on the business ramp faster. Leverage such sites, not only to spread the word about your business, but also to keep yourself up-to-date in your field. Create a strong profile on sites like LinkedIn and request for connections and recommendations. Join a group on dog training, if there's one. Otherwise, start a group that discusses tips, methods, education and other types of dog training.
Professsional Associations for Dog Trainers
A membership in associations like the Association of Pet Dog Trainers (APDT) can pave the way for you to enhance your training talent, make room for networking with dog trainers, and open the doors for additional business benefits. The International Association of Canine Professionals (IACP) is among the other associations you may want to join.
Business Location for Dog Training
Do you want to offer dog training at your house, or at the customer's place, or do you want to rent an exclusive space? Whatever the case, plan ahead and set the budget for renovation or rent. In your business plan, make sure to include the rent in your cost estimates.
Dog Training Business Promotion
Even if you're the best dog trainer in the world, your business won't move ahead if you don't promote it. How do you go about this task? Here are some tips:
1. Set up a simple, yet a quality website. Use the search engine optimization (SEO) techniques so your site shows up in the top rungs of the search engine results. Remember, SEO is among the key elements of success of your website.
2. Print or include your website address on all your business correspondence: letterhead, e-mail signatures, invoices and business cards.
3. Give away free T-shirts, with a dog training image, at events like pet shows or competitions. Print the URL of your site with a large font size. Check out sites like Cafepress.com, which allows you to create a T-shirt designs on your own.
4. Create and upload a video about your dog training talent and business on sites like YouTube. Be sure to include a link to your site.
5. Seek business partnership with pet-related organizations, animal shelters, veterinarians and all other companies that you think can move your dog training business forward.
6. Produce and deliver e-mail newsletters, for those who opt for it through your website, on a regular basis. A newsletter is a great way to showcase your skills and turn the spotlight on your business. Fill the newsletter with useful tips and do's and don'ts on dog training. In special newsletter issues, offer dog training discount coupons.
7. Create attractive brochures with excellent photos and copy and give it to your prospects. Display the brochures various businesses and other potential locations for customer takeaway.
Image Credit: sxc.hu/Fickle
References
Certification Council for Professional Dog Trainers (CCPDT) - https://www.ccpdt.org
Association of Pet Dog Trainers (APDT) - https://www.apdt.com
The International Association of Canine Professionals (IACP) -https://canineprofessionals.com/
Amazon.com - https://www.amazon.com
American Pet Products Association - https://www.americanpetproducts.org/press_industrytrends.asp
Bureau of Labor Statistics - Animal Care and Service Workers - www.bls.gov/oco/ocos168.htm