Best Small Business to Start: Top 10 Small Business Ideas for New Entrepreneurs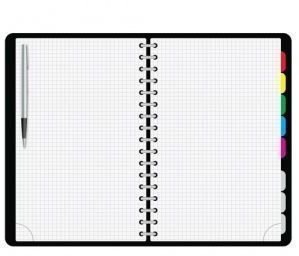 Finding the perfect small business to start is difficult. Not only are there many legal obstacles, tons of planning, and other stressful situations to handle, but one of the largest decisions to make is "what small business to start," which can get many entrepreneurs stuck in the beginning stages of starting a business. Below is a list of ten great small business ideas for new entrepreneurs.
#1 Home Inventory Business
The most in-demand business a new entrepreneur can start is a home inventory business. Home insurance companies require homeowners to keep an entire record of all the possessions located inside the home, for proof of ownership and to have record in-case a large accident occurs to a home. The problem is many people do not take the time to create these home inventory documents, resulting in many homeowners encountering disastrous events and losing money on their home insurance claims. This is where the home inventory business is needed.
A home inventory business is easy to launch and has low start up costs. The only required materials are a pen, notepad, computer, a digital camera, home inventory software, and possibly a video camera—if one of the products offered is a complete video tutorial of the possessions located inside the home. Then, do research on how to take personal home inventory. The average price for inventorying a mid-sized home usually ranges from $300-$500 and takes around one to two days to complete.
Image Credit: https://desingarts.wordpress.com/2010/05/01/classic-notebook/
#2 SEO Marketing Business
Another great small business to start for new entrepreneurs is a SEO Marketing business. SEO stand for Search Engine Optimization. Many other small businesses own websites, but they seem to never take the time to actually use their website as a tool to obtain new customers. By starting a SEO Marketing small business, you can obtain small business clients and market their websites to the top of search engines for certain keywords, resulting in more profit for the small business and for yourself.
There are many ways to dive into the SEO marketing world, which include studying articles on websites, such as the articles on Bright Hub explaining Search Engine Optimization Marketing, or by taking a class at a local college. There is little to no start up cost and all you really need is a computer with Internet access.
#3 Agricultural Business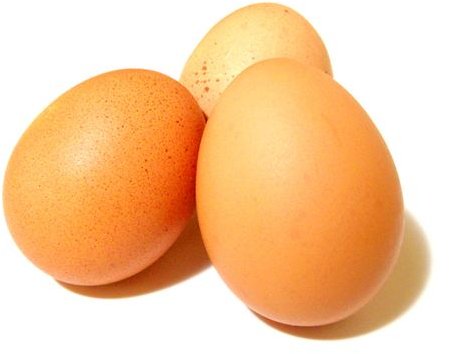 Next on the list is starting an agricultural business, such as growing crops or raising animals. Of course this may take some learning and initial investment, but the agricultural business will always be in demand. From raising chickens to selling eggs, or growing corn to sell to ethanol plants or small markets, there are an ample amount of opportunities to jump into for an agricultural business.
The reason an agricultural business is on the list with other best small businesses to start is because of the never-ending demand for food. Everyone knows the food industry is vital to human survival. Now is a great time to find what your local area has in demand for agricultural needs and begin your agricultural business for life-long profitability.
For more of the best small businesses to start for new entrepreneurs, continue reading on Page 2.
Image Credit: https://www.pachd.com/free-images/food-images-2.html
#4 Restaurant Business
Another great business opportunity in the food industry for new entrepreneurs is to start your own restaurant business. New restaurants with a unique design, strategy, and menu can be really profitable, especially in areas with large populations and limited restaurant choices.
Although the restaurant business is an attractive opportunity, the initial costs can range from low to very high, depending on the exact business plan. Smaller restaurants located in restaurant rental properties can be somewhat inexpensive to start and will be able to turn small profits. Larger restaurant businesses, such as buying a franchise, will have higher initial start up costs and monthly franchise fees; however, they will be able to turn very high profits if the restaurant is built and managed well.
There are also other opportunity for specialty restaurants or shops, which can be started to target specific markets in the food industry; such as coffee shops, bakeries, or even a bar.
#5 Landscaping Business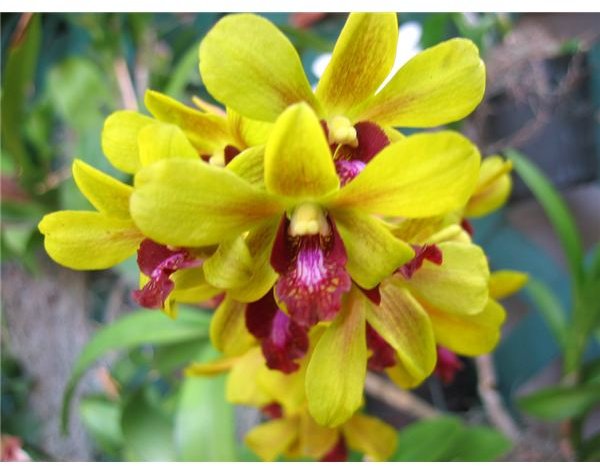 If you are not interested in the food industry and prefer to work outside to enjoy the weather, then a landscaping business may be perfect for you. There are already many landscaping businesses throughout the United States, but the key to starting a new landscaping business is finding an area where such a business is not already established.
There are many different levels of landscaping businesses to start, from simple lawn care to advanced, earth moving projects; however, the exact strategy should be marketed towards the general need required by the customer. Starting small with a landscaping business is always better than investing too much money that it will be hard to pay back the loans taken out for the equipment. This type of startup is a great way to be a project manager of a landscaping crew and be able to meet new homeowners, while enjoying the outdoor weather throughout the year.
Image Credit: https://www.pachd.com/free-images/flower-images.html
#6 Outdoor Home Repair and Maintenance Business
Another great outdoor business opportunity for new entrepreneurs is starting a home repair and maintenance business. Unfortunately, every year homeowners encounter damages around their homes, which can be caused by normal wear and tear, or be due to other natural disasters. However, as a new entrepreneur, having this consistent demand for home repair and maintenance provides a great opportunity to begin a business.
The initial start up costs for an outdoor home repair and maintenance business are relatively high, since you have to pay for the tools and materials. Once the business gets started, the business has very low costs, with most of the costs being transportation to job sites. Mechanical and technical skills with experience in construction are recommended.
#7 Water Sports Business
A fun business opportunity for new entrepreneurs is starting a business in the water sports industry. There are various water sports to target, with several business opportunities for each water sport.
Some water sports with business opportunities include canoing, fishing, jet skiing, skiing, and wake boarding. From providing lessons to renting and selling equipment, every water sport business provides great opportunity to start a new small business and expand into a larger business, simply by entering new markets and providing more services. This is a great startup idea for those outdoors-men or women looking for the perfect small business opportunity.
#8 Auto Repair Business
With several thousand car accidents occurring on a daily basis, a great small business opportunity for new entrepreneurs can be starting an auto repair business. There are many different types of auto repair businesses in demand; including starting a collision repair shop, transmission repair shop, exhaust repair shop, and tire/wheel repair shops.
Required knowledge in the auto repair business is almost a must to operate alone; however, one can always hire automotive specialists and simply manage the business. There is a relatively moderate to high initial start up cost for an auto repair shop, as one needs to purchase tools, car lifts, and materials.
#9 Auto Detailing Business
If you're not too familiar with the mechanics of automobiles, but still want to dive into the automotive industry, there are many cities for new entrepreneurs to start an auto detailing business. No matter what city you enter, there will always be plenty of dirty vehicles to market an auto detail business; especially if you can find a city with no auto detailing business competition.
Depending on the auto detailing facility one was creating, from a simple car wash to a high-end, full service auto detailing business; a new entrepreneur can really get creative and provide unique auto detailing services. By providing unique auto detailing services with new to market technology, new entrepreneurs can capitalize on the market.
#10 Consignment Shop
The final best small business to start for new entrepreneurs is a consignment shop, since the only knowledge required for this business is how to sell products in a store and market a business. Everyone is always looking to sell some old antiques, collectibles, or furniture and many times the Internet is too difficult for older people to get rid of these possessions. By starting a consignment shop, you can provide the opportunity for local people to sell these products through your store, while you sit back and make a decent profit.
One of the greatest advantages to starting a consignment shop is the inventory is not owned by you, resulting in a lower initial business cost than many other business ideas. Also, by opening a consignment shop, you are opening the door to many other business opportunities, such as pawning items or even starting a website to drive more customers to the items in your consignment shop.
A Final Tip for New Entrepreneurs
The best way to encounter less risk with entrepreneurship and be more likely to succeed with your business is to have a small initial investment, so you can begin making profit quicker. Also, be as knowledgeable about the industry, competitors, technological advancements, and everything else revolving around the business you decide to start, as this will give you a better position to advance with the industry you decide to enter and provide less risk of having the business fail.
This post is part of the series: Entrepreneurship: Starting a New Business
The articles featured in this series will go through many aspects of becoming a new entrepreneur and the process of starting a new small business. Also, get access to free working examples and template downloads!