Learn How to Create a Market Research Survey Example for Studying Customers and Products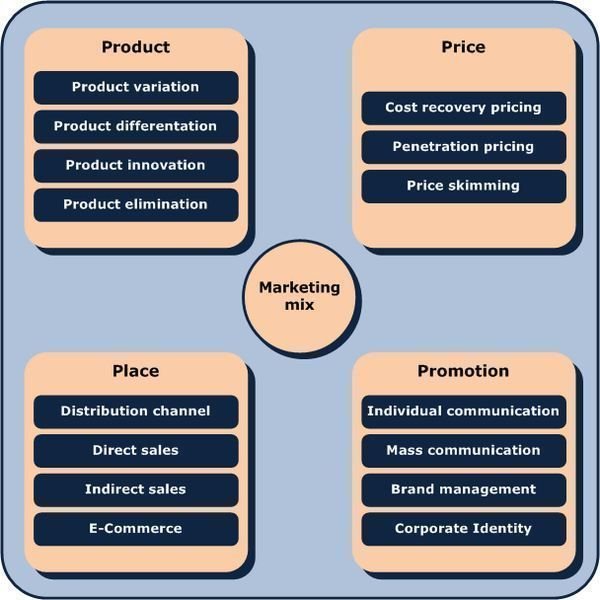 What is Market Research ?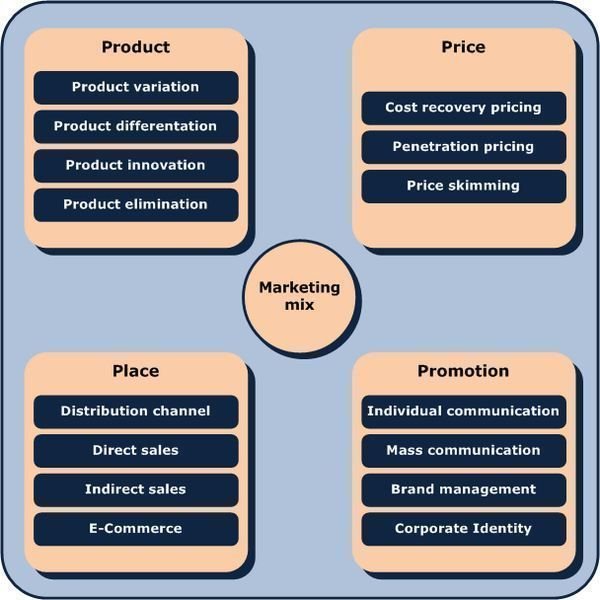 (Photo of Marketing Mix: Product, Price, Place, Promotion)
Market research refers to the range of activities companies engage in to gather information about their customer base, test new products and determine market activity with competitors. Research may be conducted either by the company itself through its marketing department or by executives or may be conducted by a separate company specializing in marketing studies.
Depending on the information needed, companies may engage in different types of surveys such an ad-hoc (one-time) research study or an ongoing (long-term) study in multiple stages. Common types of market research tools include customer satisfaction and product surveys.
Creating a Market Survey
When creating market surveys, companies first must set clear objectives for the purpose of the research. Expectations of the results and how they will be used are discussed with key marketing staff prior to commencing the survey. Next, companies need to devise the questions that need to be used on the survey. Market surveys can include questions that collect quantitative data and ones that collect qualitative data.
A typical market research survey example contains multiple choice, fill-in and scale questions to collect quantitative data that can be entered into a spreadsheet or database and analyzed in a statistical program. These types of questions are most commonly used for customer and product surveys. On the other hand, qualitative data such as anecdotal, experiential or behavioral data can be collected by surveys that ask open-ended questions.
A market research survey example gathers information about customer satisfaction about the company might contain questions such as –
Which factor made you choose the company? (indicate your first choice)
a – cost
b – company reputation
c - location
d – quality of product or service
Based on your experience with this company, will you continue using this company's products or services for your needs.
a – extremely likely
b – most likely
c – unknown
d – not likely
e – extremely unlikely
A typical survey that would gather information concerning the uses of a product or service by its customer base might have questions such as -
How many times have you used product X in the last 3 months?

Rate your level of satisfaction with the service.
1 – extremely satisfied
2 – somewhat satisfied
3 – neutral
4 – somewhat dissatisfied
5 – extremely dissatisfied
Would you recommend this product to a friend or relative?
1 – yes, definitely
2 – maybe yes
3 – not sure
4 – not really
5 – no, definitely not
Collecting Responses from Surveys
Data from surveys can be collected by mail, email or over the Internet. For paper surveys collected by mail, quantitative data is entered by hand into a database and then analyzed. Paper surveys work great for more open-ended questions that can be followed up through an interview. In this case, researchers can utilize the respondent's own paper survey to make additional notes from a follow-up call and interview.
For web-based surveys, companies can send questions to users through mass emails with links to surveys stored on the company's website. Oftentimes, companies can offer incentives to completing the survey. The benefits of email surveys are that they save time and can appear more personalized to users by arriving in users' personal mailboxes. Email surveys also are beneficial for sending surveys to a large set of users quickly and inexpensively. Once users complete the web-based surveys, they can email them back to market researchers who then analyze the results.
References
Small Business Notes.com – Types of market research
https://www.smallbusinessnotes.com/operating/marketing/marketresearch/types.html
Microsoft.com – Primary Market Research Template
https://office.microsoft.com/en-us/templates/primary-market-research-survey-TC001140033.aspx
(Photo courtesy of Grochim/WikiMedia Commons)