How to Create a Passive Income Via Online Opportunities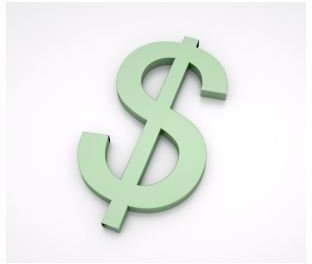 How to Use the Internet to Create a Passive Income
Let your financial aspirations take flight with this info on how to create a passive income in the virtual world. A CD, for example, has been, and is an old path to earn passive money. It requires much investment to carve a passive income of value to you. With the Internet, however, you only need a small budget to create a steady flow of money to your wallet. Checkout how to create a passive income from three of the most popular ways online:
1. Stock Photography and Illustrations: Have a digital camera? Want to turn it into a cash machine? Well, the good news is that you don't have to be a guru to take good photos. If you can handle a quality point-and-shoot camera, and know how to tweak its settings to take nice pictures, you are in demand.
Sell your pictures on royalty-free stock photo sites like Bigstockphoto, Dreamstime, and iStockphoto. Each time someone buys your picture, you earn a royalty. The more of your uploaded pictures that sell, the more money you earn.
If you're good at drawing, create illustrations and sell them as well, again the above websites are examples to make money from your creative works. What type of illustrations should you create? Raster and vector illustrations are in demand, however, quality vector drawings can sell like hot cakes. Two of the tools to create vector images are Illustrator and CorelDraw.
2. Google Adsense: This is another avenue for creating passive income online. Create one or more information websites and place Google ads in them. When a user clicks on an ad in your site, Google pays you a commission.
Here are the steps to place Google ads on your website: First, setup a Google Adsense account on Google's Adsense website. Second, follow the on-screen instructions to generate the Adsense code. Last, copy the code and paste it in one or more pages of your website. If you're a novice to website development, ask the individual or company that created your website for help.
To generate good passive income from Google Adsense, your site should draw thousands of visitors on a daily basis. This means you have to strongly promote your site. As the search engines, Google in particular, are gateways to websites, make sure that your site gets a top rank in the search results. How can you go about this task? Two of the ways are: 1) Optimize your content with keywords that visitors will use to find info that relates to your site; and, 2) Create or obtain quality back-links to your site.
3. Information and Software Products: Say you have rich experience in gardening. Why not turn your know-how into a cash stream through an information product. An e-book is a classic example that falls in this category. Whether it is gardening or any other field you have experience in, pen an e-book and let it create a passive income.
Conduct a thorough research before you take the e-book dive. Get clear answers to questions like, "Is there a demand for your book?" "Are there adequate buyers?" and "What is the quality and quantity of e-books already available, if any, on your topic?"
TIP: To achieve success with your e-book, study the market and pick a niche area within your field of talent to write the book.
Software products create yet another avenue for you to earn excellent passive income. If you have a strong software development background, harness it to produce software that sells. As with e-books, a solid handle on the market and its needs is the key to success.
Create a quality software product at a low cost and in turn, it helps you build a larger market for your works. What type of software applications sell more? User-centric training courses, from soft skills to IT are in the league of software products with a good demand.
Sell an e-book and/or a software product, 24/7, through your website, and make money even while you're asleep. With these products, your operational costs are low. Further, your visitors get to download or use the product instantly after payment through a credit or debit card or via an online payment source such as PayPal.
What's the common element of the above three ways to create a passive income? Your efforts have the potential to create a passive residual income for years to come.
Image Credit: sxc.hu/7rains