Learn How to Start Up an Online Scrapbooking Shop: Tips & Strategies for the New Business Owner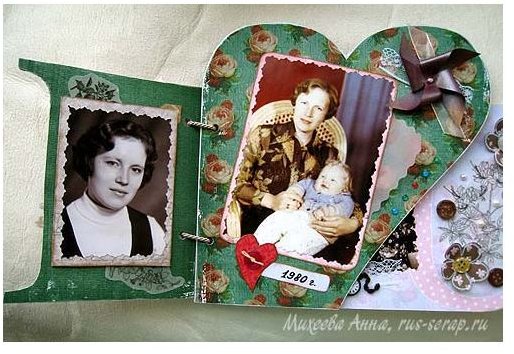 About Scrapbooking
For the past decade, scrapbooking has grown into a hobby with a large and diverse group of enthusiasts. According to Mommies Magazine, scrapbookers are 98% female and 85% married with children. Most are college educated and enjoy scrapbooking and other paper crafts such as stenciling and stamping.
With estimated sales in 2009 of $1.65 million, the scrapbooking industry presents an attractive business opportunity for those interested in owning a business. Ever wonder how to start up an online scrapbooking shop? First, you have to set up the business offline and then start up online. Then, there's growing the customer base and maintaining consistent sales.
Steps to Set Up an Online Store
Before setting up an online business, it is necessary to set up the business offline first. Follow these steps to get started.
Obtain necessary licenses, permits, business name. Registering a business name with your state's Secretary of State department of Chamber of Commerce is necessary before starting to use a name for the business. Most Secretary of State departments have a website where you can register legal business names, obtain necessary licenses and permits for the business.
Get a wholesale ID for scrapbooking vendors. Stores have to be able to order supplies at low rates from wholesalers who require IRS tax ID numbers. These numbers are obtained by obtaining a business ID number from the IRS and subsequently showing that number along with business licenses to a wholesale vendor.
Get storage and inventory system. A place to store and organize scrapbooking supplies must be obtained before purchasing anything wholesale. If the storage place is in your home, you will need to allocate a secure, safe space for the merchandise. Also, developing an way to keep track of what is purchased, what is sold and what supplies are needed is important.
Steps for Starting Out Online
Starting a business online is a bit different than setting up one offline. Online businesses typically have lower startup costs which makes them an attractive option for hobby-based business which is often a tricky business venture to pursue. Follow these steps on how to start up an online scrapbooking shop.
Get a website with merchant account. These are easier to get nowadays since more businesses are online than ever before. A few decades ago, getting a website required taking programming classes and writing the code yourself or hiring someone to do it. There are many websites that offer attractive packages on commercial websites along with online merchant accounts which would allow you to process orders with credit cards. Among the most popular merchant accounts are Paypal and Merchant Express. Commercial website hosts include Yahoo and GoDaddy.
Set up an email address, toll-free number. A successful business has great customer service, so having contact information is essential. If operating the business from inside of your home, you must have different phone and email service that are not for your personal use. Most website hosting packages come with a domain name email address so that you can have your email as: [email protected]. Visit Ring Central (https://www.ringcentral.com) or Freedom Voice (https://www.freedomvoice.com) for options and plans.
Set up reliable shipping accounts. An online business depends mainly on shipping products to its customers instead of customers buying the products in a store. A reliable shipper is essential to offering top-notch product delivery that customers can rely on. In the online business arena, unreliable is definitely a turnoff and will drive customers away every time.
Research online sales tax (by state). Research sales tax requirements according to the state where the business operates. Different states have many different requirements. Some states don't charge any sales taxes, others do while still others only charge sales tax on certain items. Check with your state's Chamber of Commerce about online sales.
Tips for Keeping It Up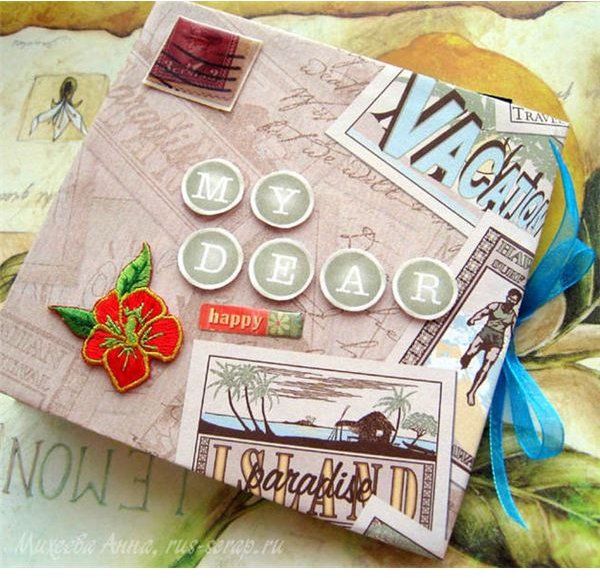 Starting an online business is one thing, but keeping it up is sometimes else. Once your business is up and running, concentrate on keeping the latest products in stock, developing a loyal following of clients and maintaining consistency in sales. Develop strategies to attract new customers and keep them coming back. Here are some tips to staying ahead of the game.
Market the latest products and technologies to attract customers. Strive to make your business be known for offering the best of what exists in the scrapbook market. The way to do this is to keep up with the latest products on the market by attending conventions frequently, networking with scrapbook wholesale vendors and researching trends in industry magazines.
Niche your market. Like many other hobbies, developing a niche within the broader market may prove to be a great move in the long run, especially if your company is one of the first in that area. Get to know what customers are interested in. Also, many niches within hobby markets come from marrying other related hobby areas. For example, digital scrapbooking is a combination of scrapbooking and computers.
Develop a mailing list of regular clients. Hobby-based customers are very loyal to their hobbies and to their vendors. Developing a strong customer fan base can serve your business well in hard economic times and through the ups and downs of business. If your product and customer servicing is great, then customers will keep coming back for more.
References
Mommies Magazine - https://www.mommiesmagazine.com/scrapbooking-statistics/992/
Scrapbooking Magazine Profile - https://scrapbooking.com/sales/files/MagazineProfile.pdf
Paypal Merchant Accounts - https://www.paypal.com
Merchant Express - https://www.merchantexpress.com
Yahoo Business - https://www.smallbusiness.yahoo.com
GoDaddy.com - https://www.godaddy.com
(Photo courtesy of WikiMedia Commons – https://commons.wikimedia.org)