Review of TeamSpeak - A Free VoIP Service
My Over-All rating for TeamSpeak (5 out of 5)
With support for Windows, Linux and Mac operating systems TeamSpeak is one of the best VoIP (Voice over IP) services. If you would like a better explanation of VoIP and a pros and cons list click here. TeamSpeak and it's competitor Ventrilo have been in the VoIP business for a very long time and are the best in the business in my opinion. TeamSpeak is a tad better however with it's features I believe.
Feature Break Down
TeamSpeak is a free VoIP service, but it doesn't end there. TeamSpeak has it all when it comes to real-time online communication. Here are a few of TeamSpeak's Major Features:
VoIP(the main feature, you can communicate with others using your microphone and speakers or headset)

Connect to multiple servers at the same time with tabs (just like in your regular web browser)

Fully administrate your server, appoint different types of moderators as well

3D sound effects - the first in VoIP history, this allows you to place the people you are communicating with 'around you' so if you have surround sound speakers they will sound like they are on separate sides of you.

Friend/Foes list

Firewall Friendly File Transfer

TeamSpeak eliminates, echo, feedback, and background buzzing noises.

Completely customizable UI and default sounds.

Special SDK for companies to incorporate TeamSpeak into video games and other applications easily.

IRC Style Chat

Compatible with Windows Operating Systems and also compatible with Mac Operating systems, there is also a version for Linux, however I don't know how far along that version is.
IRC style chat (4 out of 5)
The IRC Chat is really simple however that's what you would expect for a program focused on voice chat. The IRC Chat supports emoticons or smileys if you will. It also supports links and colored text. Messages from the server are also displayed in the chat.
The IRC style chat also supports tabbed chat so you can be private messaging a friend and the whole channel at once.
I give it a 4/5 because it's practical and gets the job done, it's nothing uber fancy but then again it's in a program that isn't about text chat.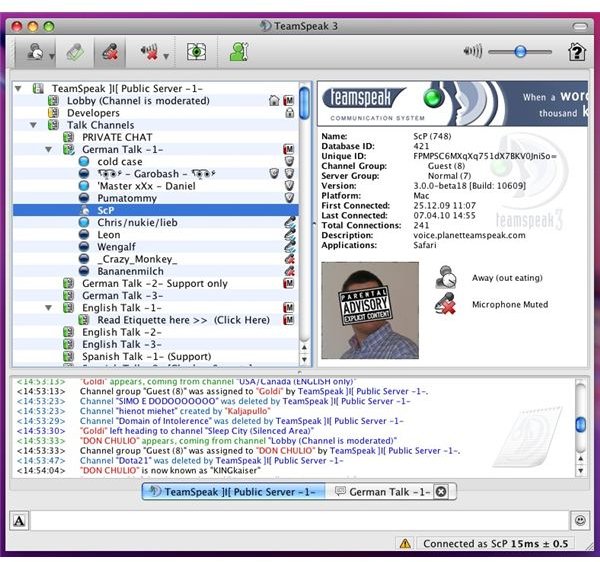 Sound Manipulation (feedback, echo, background buzz, and noises) (4 out of 5)
Most VoIP services include these tools however most are basic and don't do a very good job, TeamSpeak does a good job over all, better than it's competitors, it doesn't do a perfect job because when I use it with my friends I still hear echoing and feedback sometimes.
This one gets 4/5 because it works, it's better than most software on this, but it still isn't perfect.
Server Administration (5 out of 5)
When it comes to server administration TeamSpeak has it all, you can create your own hierarchical ranks for your servers to give to users so they can moderate your server for you.
To continue reading about TeamSpeak's server administration and also check out its 3D sound quality click on page 2.
Server Administration Continued (5 out of 5)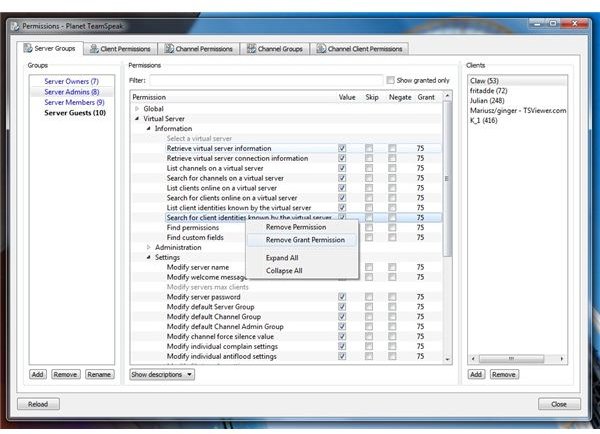 There are tons of features like channels and IRC controls. You can mute users you can in a way make them 'deaf' to other users in the IRC, you can ban them kick them and all the features you'd expect. TeamSpeak does it right.
TeamSpeak even allows you to rent a server which still gives you all the administrative controls it's great!
I raise the bar to 5/5 for being top of the line in quality Admin controls.
3D Sound Effects (5 out of 5)
I used this feature with my headset which isn't directional so I didn't get the full effect however, I really have to say I really think this is cool, it makes it so I can Identify which friends are saying what, more easily. My friends like to goof around and play audio clips into their mics and what not and this way I know who did it.
For me it only works good for 4 other people since my headset isn't directional however if I did have surround sound or a directional headset it would be much nicer. I give props to the TeamSpeak Team on this one. 5/5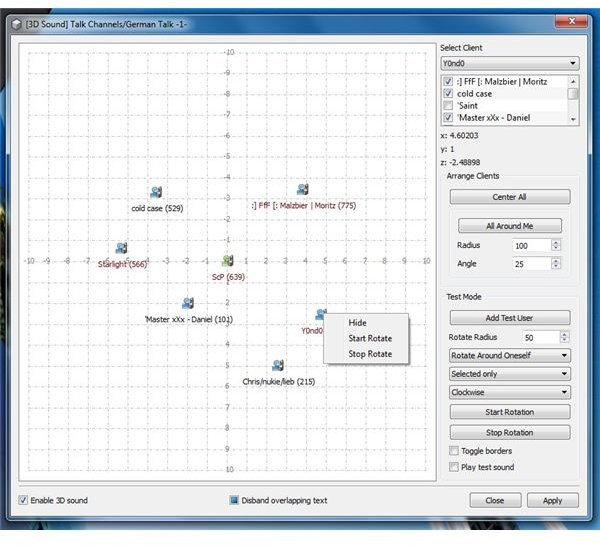 Tabbed Servers (4 out of 5)
The Tabbed part of TeamSpeak is really quite nice. Most VoIP services like for example Ventrilo only support being in one server at a time. TeamSpeak has this down, but I think it could use a little more work in setting up how you identify which server you are hearing things from. Again props to the TeamSpeak Team 4/5.
Want to Download TeamSpeak now?
TeamSpeak is over all a great VoIP program. It has all of the features you expect and more, I would recommend it to any gamer. For businesses I'd recommend Skype or another video communication service, but for gaming, TeamSpeak is where it's at! Heck I even use TeamSpeak while I'm out of games, doing other things because it's just more fun to talk than IM.
So if you want to try out TeamSpeak for yourself and see what the rage is about click here to go to the TeamSpeak Website.
Additional Screenshots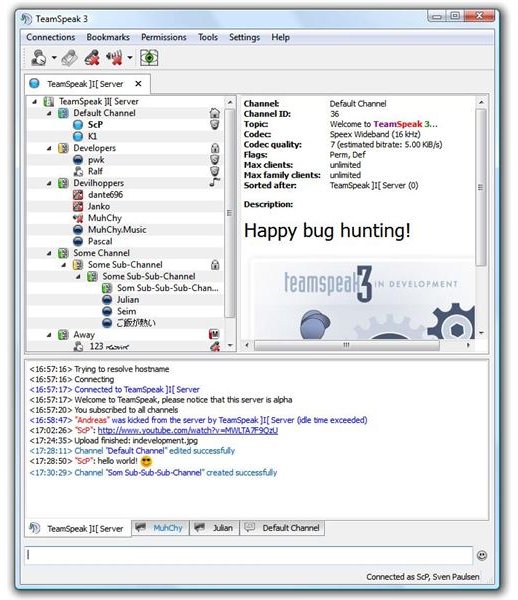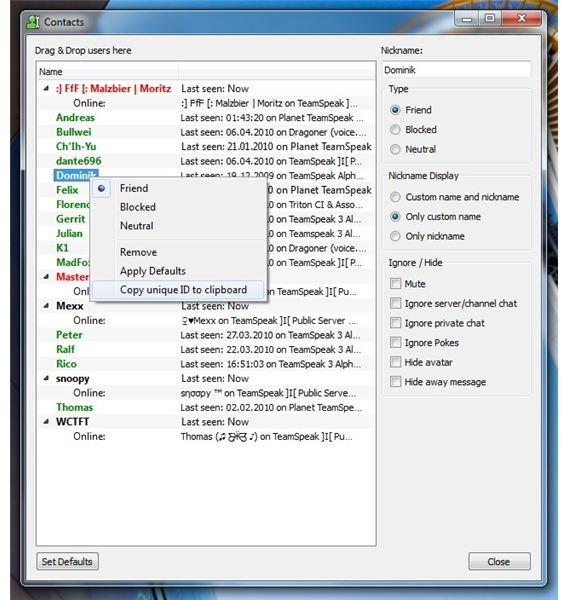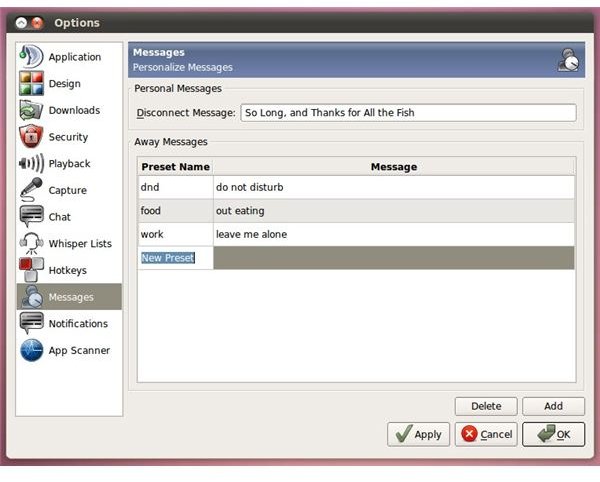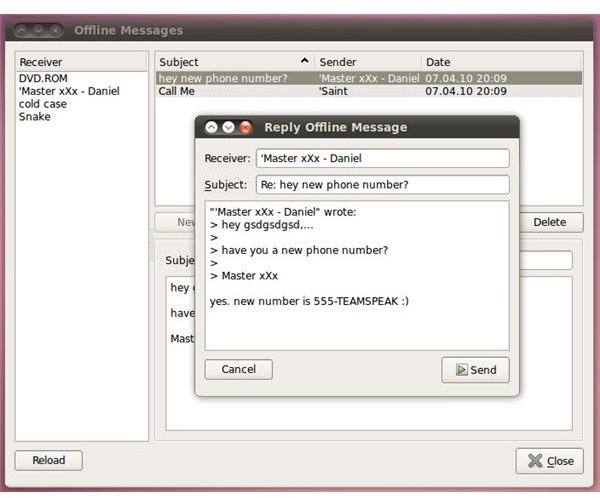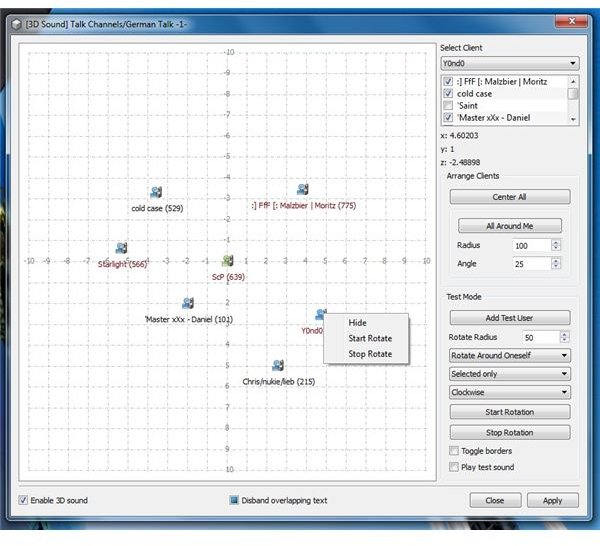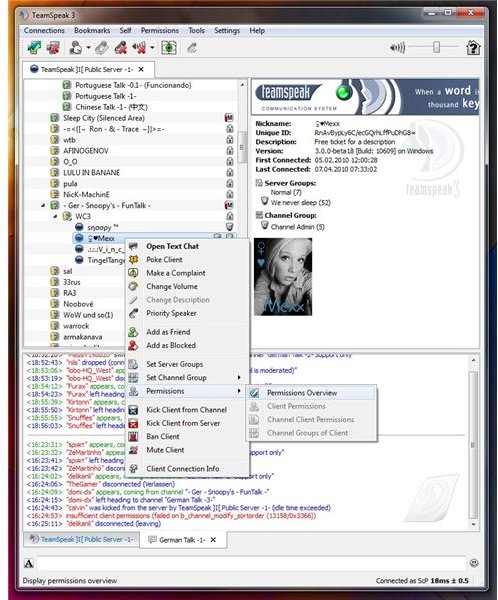 Image Credit
Screenshots taken by TheWebTech.