Camtasia Studio 6 Review by Techsmith- More Captivating than the Competition
Installation and Configuration (5 out of 5)
Note: For a more recent review, please see Camtasia Studio 7: Still the Best Screencasting Tool Around?
I have used Camtasia Studio since version 3. I am currently using Camtasia Studio 5 to produce training videos for administering Microsoft Exchange Server. After that project is completed, I will be upgrading to version 6.
Camtasia Studio 6 from Techsmith is compiled as a Microsoft Installer file (.msi) at about 38MB. It is a very simple installation on Windows clients with only the EULA and installation location presented for user action. After installation, the user has the option of running Camtasia
Screenshots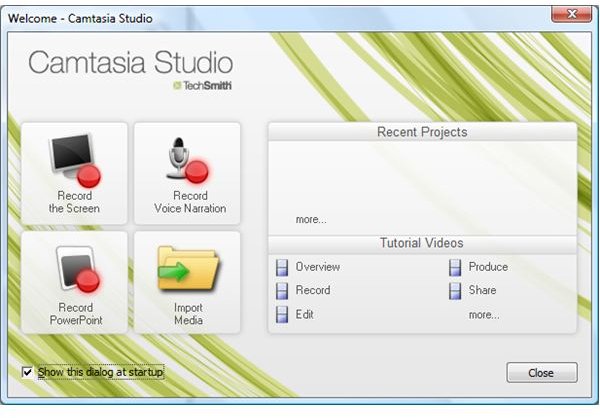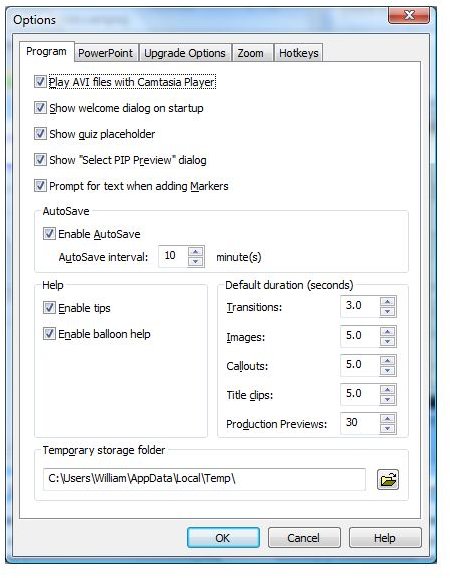 Features and Functionality (5 out of 5)
Camtasia Studio 6 is best known for capturing screen activity with customized actions. Techsmith simplifies their marketing to a three step process when using Camtasia - Record, Edit, Share.
When recording, Camtasia can emphasize the location of the mouse and its clicks. It can capture the entire screen or a specific area, like a window. If the workstation has a properly configured web cam and microphone, Camtasia can capture audio and web cam content integrated into video output. As part of editting, it uses a function titled 'Call Outs' to highlight a specific area of a video screen capture. Typically, a callout might be an arrow or circle to draw attention to something on the screen. Camtasia can also do a blur call out to hide text, such as a phone number or password, in a video. It can also highlight an area, either with a yellow highlighter or using a spotlight, which darkens the video except for a selected area. Well chosen call outs can perk up a presentation, and are simple to create.
Other features available include the option to zoom and span the video. Users will feel like they are getting closer to the screen when zoom is configured to move a part of the video to the full size of the video. Camtasia also offers, through the help of Flash, the ability to incorporate quiz or survey questions. These can be used to test the audience or gather valuable information from those using your output.
I usually export projects to .avi or flash formats; however, Camtasia offers many different formats and optimizes them for specific destinations. You can export to an iPhone or iPod for example, or even Youtube. When you select 'Produce video as…' from the main editting interface the formats list Flash (.mp4/.swf), Windows Media (.wmv), Quicktime (.mov), audio video interleave (.avi), iPhone/iPod (.m4v), audio only (.mp3), RealMedia (.rm), Camtasia for RealPlayer (.camv) and even animated GIF (.gif). This variety of output means you will be able to produce content for almost every user need.
Screenshots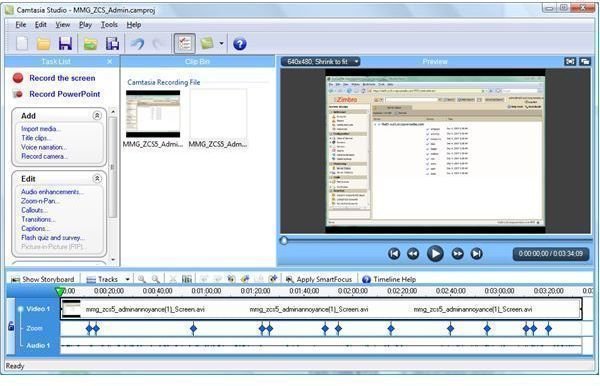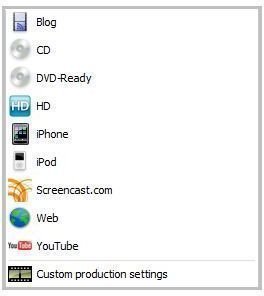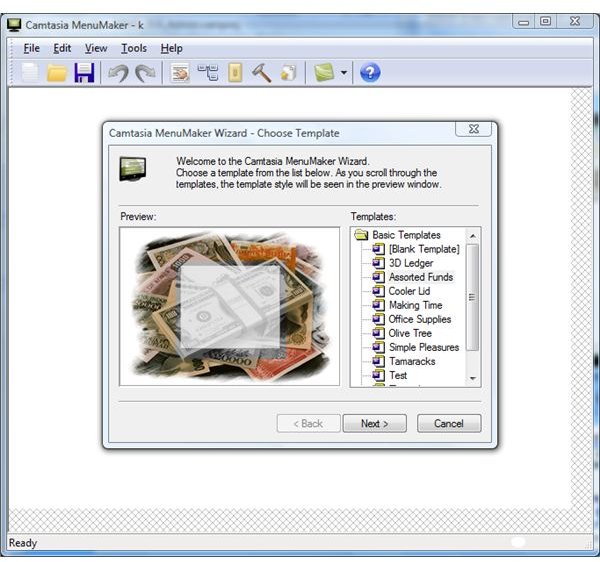 Support and Value (5 out of 5)
Techsmith does a great job of empowering customers with their software. The Camtasia learning center provided on the Techsmith website uses, you guessed it, videos produced with Camtasia to demonstrate how to use Camtasia. These are excellent examples of what you can do with the product. The Support Center also provides a knowledge base and web form for e-mail support. Historically, Techsmith has been quite responsive to questions I have had, but I have not used the e-mail support for Camtasia Studio 6.
Camtasia Studio has always had an intuitive interface. I did not need to read the manual to produce a quick video when I first tried Camtasia in version 3. That simplicity remains in version 6. It doesn't quite have all the features as its main competitor, Adobe Captivate, but it comes in at less than half the price also. Camtasia Studio is a worthwhile investment.
Summary
Camtasia Studio 6 maintains its intuitive user interface for working with projects and adds sleek new screen capture UI. The ease of use and quality and variety of output makes Camtasia a great investment for anyone needing to generate training or presentation media, or even personal videos to share. I recommend Camtasia without hesitation.