Review of Evolution 2.6 Email Client
Review of Evolution 2.6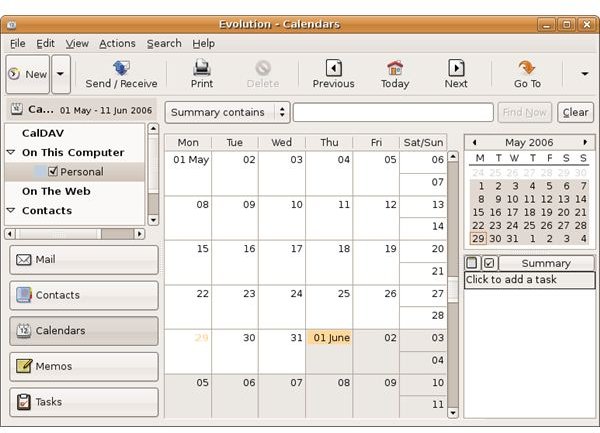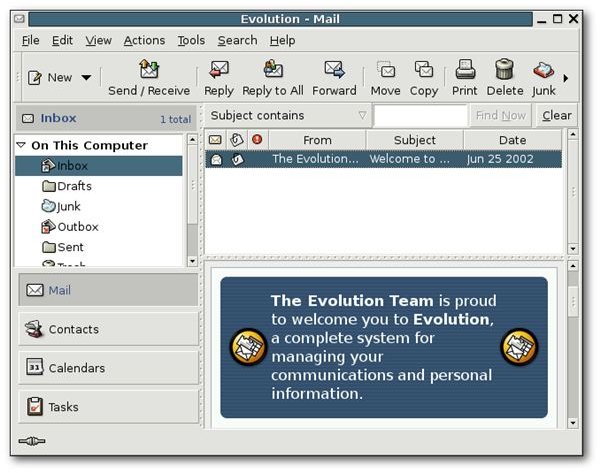 Evolution was conceived out of the minds at Ximian (acquired by Novell) and the Gnome community. The group got together to create a Linux email client that would rival Microsoft Outlook. The end result was successful as Evolution has the look and feel of Outlook as it combines a calendar, address book and email client to make one solid program.
Evolution has great features. It allows criteria to be pre-set to allow the automation of emails being sent to virtual folders. Support for HTML provides flexible templates. Security involves junk mail filtering, PGP/GnuPG integration and support for S/MIME.
Features
· Management of multiple email accounts including POP, IMAP, Microsoft's MAPI and local protocols.
· Complete integration of calendar, email and contacts
· Full HTML support with HTML templates
· Effective prioritization and management of mail through filters and virtual folders
· Junk mail filtering with the integration of SpamAssassin and trainable Bayesian.
· Continued classification of email with flags and color assignments
· Support for security solutions such as OpenPGP and S/MIME
Pros
· Able to connect to Microsoft Exchange servers
· Powerful and effective email organization and prioritizations
· SpamAssassin eliminates spam with filters
Cons
· Email templates not flexible
· Speed of searching emails can be improved
· No support for flowed messages
Verdict (5 out of 5)
In all, Evolution is one of the best Linux-based programs and email clients for any platform I've seen in a long time. I highly recommend it for anyone using the Linux system and want something that is very reminiscent of Microsoft Outlook. Proper mail management and security is the major components when deciding on an email client. Evolution delivers in both categories at impressive heights. For the program to be a groupware effect, I would say that the best programming minds went to the conception and creation of Evolution.