Find the 10 Best Desktop Sharing Software for Mac, Windows or Linux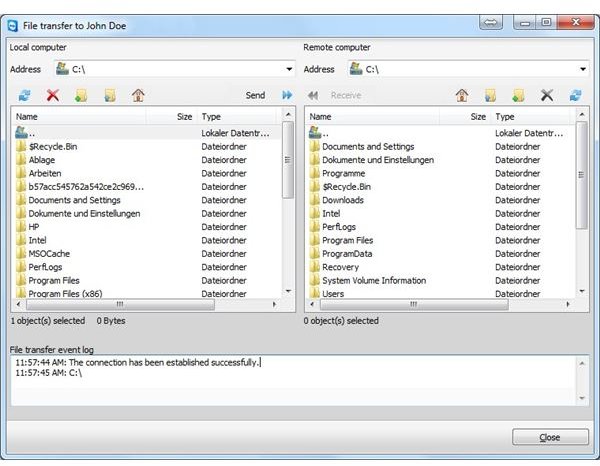 VPC Technology
Virtual Network Computing (VNC) is the technology for a graphical desktop sharing software or service. The following remote and desktop sharing applications are easy to use and inexpensive methods of communicating, controlling, or sharing files and desktop in the home, office, or business environments. It's also an easy method in helping customers, friends, or family to fix problems on their computers.
TeamViewer, GBridge, Blink, CrossLoop, and ScreenStream
Gbridge – It features DesktopShare, SecureShare, AutoSync, and EasyBackup for free, as long as you have a free Gmail account and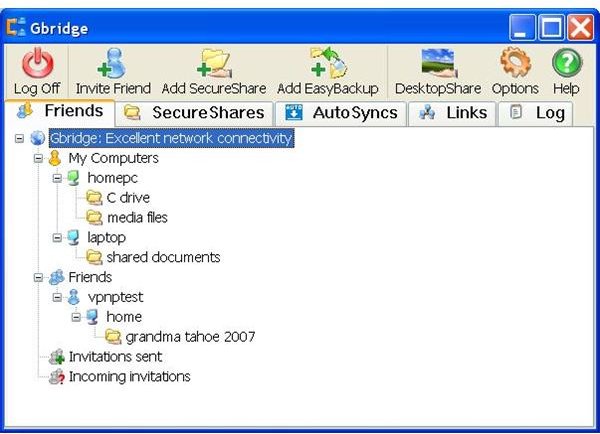 supported OS. Gbridge uses Virtual Private Network among Gmail contacts to start collaborating, no matter where they are. It runs on Windows 7, Vista, and XP operating systems.
Blink – It features Voice over IP (VoIP), desktop sharing, instant messaging, and file transfer among computers with Blink software. It's free to use on computers running Windows, Mac, and Linux.
CrossLoop – Similar to any type of desktop sharing software, CrossLoop lets you provide access to your friends, family, or colleagues to your computer. CrossLoop's free, pro, and remote access editions are available for Mac, XP, Windows 2003, Vista, and Windows 7.
ScreenStream – Watching or sharing your desktop to friends using ScreenStream is free. Friends who want to view your desktop need not install any software. All they have to do is access an Internet browser. The session starter simply provides the link address with optional access code to contacts and starts sharing the desktop using the browser, over an Internet connection. ScreenStream runs on XP, Windows 2003, Vista, Windows 2008, and Windows 7. You can invite friends to view your desktop even if they are using Mac, Windows, or Linux with Internet Explorer, Safari, Firefox, Opera, and other browsers.
TeamViewer – A file transfer, desktop and remote sharing solution that comes with different licensing – free, business, premium, and corporate licenses. All licenses are unlimited licenses, which means it's a one-time fee only. All you need is to download and install TeamViewer on Windows, Mac, Linux, iPhone, or Android devices and start entering the partner ID that is generated on both PCs.
Mikogo, LogMeIn, ShowMyPC, GotoMyPC, and SkyFex
Mikogo – Free desktop sharing service over the web, it includes remote support and conferencing with up to ten participants. The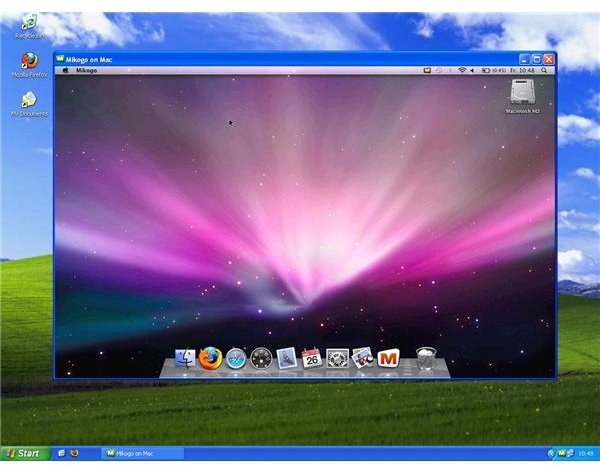 only requirement is to register a free Mikogo account and install Mikogo software on Windows operating systems. The person that starts the session will receive a unique ID that he or she will share with friends, family, or colleagues, and then start using the online desktop sharing service. Mikogo runs on WinNT 3.x, WinNT 4.x, Windows 2000, XP, Windows2003, Windows Vista, and Windows 7. A portable edition of Mikogo is available so you can start the session using other devices while you're on the go. The starter of the session only needs the unique ID generated by Mikogo server and then send it to contacts, which will then run Mikogo software.
LogMeIn – This is one of the most popular desktop sharing software on the market. People can take advantage of free desktop sharing software using LogMeIn free, while people who want extra features can take advantage of LogMeIn Pro. The free edition only runs on Windows computers while the Pro edition can be run on Mac or Windows.
ShowMyPC - Try this free remote PC access, desktop sharing, screen sharing, and other meeting software and online service. It runs on Android phone and Windows or Mac operating systems. A free account lets you share your Mac, Windows, Android or Linux computers using an Internet connection with browser. Premium, Business, Professional, and Enterprise editions are also available for companies or IT administrators who want more features.
SkyFex – This web service lets you share your desktop for free if you are running Windows 2000, XP, Vista, Windows 7, or Windows 2003 or 2008 operating systems. You can also run SkyFex in safe mode with networking. However, the free edition is limited for 30 minutes to share a desktop and 5 minutes to remotely control a PC. The commercial version, SkyFex Pro, costs $29.95 per month.
GoToMyPC – With this software, you can access and share your Mac or PC anywhere. It isn't free to use GoToMyPC; it costs $9.95 to share or remote access one computer only. Pro and Corporate editions are being offered.
Screenshots courtesy of TeamViewer (https://www.teamviewer.com), Mikogo (https://www.mikogo.com), and Gbridge (https://www.gbridge.com)