Free Video Conferencing Services - Top Five Products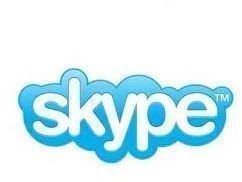 Video Conferencing
Video conferencing is becoming more and more prominent within the business world, as more businesses are meeting and networking through the means of technology and efforts online. Video conferencing allows for businesses to connect with others around their city, their state, and even around the world.
But if you're just a small business or you've just gotten started in business, how do you make those networking points if video equipment and microphones are expensive? Fear not, as this article lists five top free video conferencing services so that you can connect to other businesses without breaking your business' bank.
Top 5 Free Video Conferencing Services
Finding free video conferencing services is actually not as hard as someone would think. In fact, many popular instant messaging chat programs offer the ability to host video conferences; in fact, all you need is a good sound card, a good video card, a web camera, and a microphone. If you have a laptop, many new models come with web cameras already installed.
This list holds easily downloaded programs that can be installed on the host computer; these programs can easily be set up with a username and password that allows the user to bring up the programs in question.
Skype - Skype is perhaps the best and most popular of video and chat conferencing applications that has come out in the last few
years. It is a free application, however, it only allows for a person to person conference; this does not mean that you cannot possibly have a small group of maybe two or three people combine in with one chat.
SightSpeed - SightSpeed is a new offering, which is downloadable for Windows, Mac OSX, and Linux operating systems. The free version allows for IM, VoiP, and video chat as part of its standard features. Like Skype, there is only the one to one video conferencing, however there is the ability to upgrade to allow for four people to partake in a video conference, which only requires a monthly fee.
Oovoo - Like the above mentions, Oovoo may have a funny name, but it has a lot of the features that the above applications have. Unlike the above however, the standard free version allows for up to three people to video conference, with an upgrade to allow for six people to join in.
Windows Live Messenger - It is a well known fact that the majority of business computers run on some version of Microsoft Windows. With the introduction of Windows 7, many of the well known Windows Live programs have been updated to 2010 and 2011 versions and the standard of Messenger is no exception. As long as users have a Live, Hotmail, or MSN email account, users of Windows can connect with other users with just the use of a web cam.
Tokbox - Started in 2007, TokBox offers free video conferencing with up to 20 participants. Users have the ability to import their contacts from Yahoo or Facebook, as well as send a video message to someone who doesn't answer right away.
There are many other programs like these that will fit your business needs, but if you're a business on a budget, these free services are the first step in getting connected to those companies and people you need.
Image content @ Skype