What are Content Management Systems for Collaboration?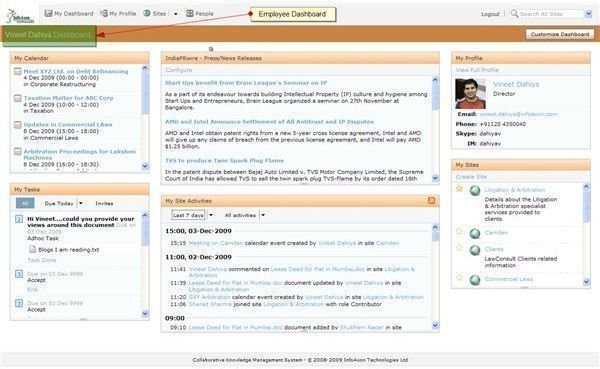 Content-Centric Collaboration with Axon Share
Content-centric collaboration involves individuals working alongside others to create or edit particular items of information. A document library is a good example of a content-centric approach where discussion forums can be developed using project blogs or even the wiki's to allow collaboration around the creation of content documents. Many time the challenge for an organization is to bring content and collaboration together where you connect enterprise content with users in a secure environment. For a business, the solutions need to be flexible in order to integrate their current software and systems and provide answers to their problems.
Axon Share allows content-centric creation of documents to let a business organize into a virtual team, which will create and manage content and collaborate to enhance the organizational knowledge of the business unit.
Process-Centric Collaboration with LifeRay
The Liferay Portal provides an enterprise web platform that allows the building of business solutions, which can deliver immediate results and long-term value. In general, the value to a business is it that it can get the benefits of a packaged application plus an enterprise application framework in a single solution.
So what can LifeRay provide for businesses? For starters, it can provide content and document management including integration with Microsoft Office. Web Publishing and Shared Workspaces is also available, which leads to workplace and enterprise collaboration. It works with social networking technology and mashups. It can also provide business portals and identity management.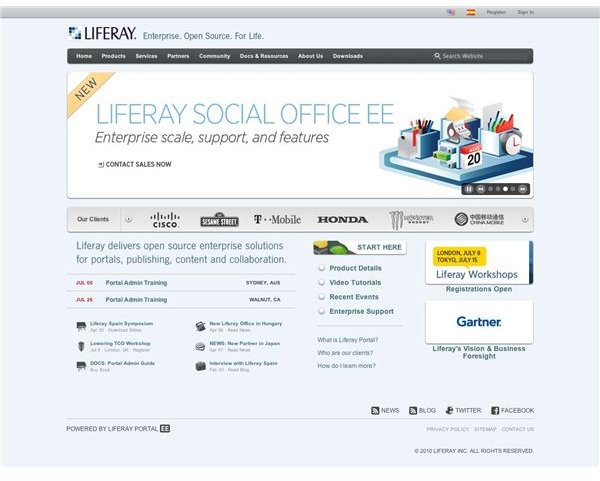 Conversation-Centric Collaboration with Drupal Commons
In a conversation-centric collaboration system, the focus is not on any individual content item, but rather on developing free-flowing, creative discussions, often with dispersed teams or individuals at different locations. For example, those engaged in product development may be located in one area, and those involved in R&D activities located somewhere else altogether.
So one product that allows that to happen is Drupal Commons. This software program enables members to form groups, create profiles, and connect with colleagues regardless of location. Drupal-Commons gives users the flexibility to freely build the relationships essential to a successful community. You can use tools like group discussions, blogs, wiki's, or meet-up scheduling and more to foster participation.

For examples of collaboration tools see: Top 5 Examples of Telecommunication Collaboration Tools
Summary
There are different kinds of document content management systems. There is content - centric that concentrates on how collaboration can work to get content together for a common goal. AxonShare is a tool that allows that to happen. Another type of collaboration is process-centric with Liferay as an example of a tool that brings different processes together. And, finally, a conversation-centric collaboration program with Drupal Commons allows collaboration to take place using different communication tools. In the end, these content management systems for collaboration offer a diverse solution that can be used to fit a business in ways that others may not.
Collaboration does not just involve software; there are collaboration sites available to make working on projects easier. See:
Top Online Free Collaboration Sites
Sources
AxonShare
Source and Image: AxonShare
LifeRay
Source: Liferay
Image: HTML5
Drupal Commons
Source and Image: Acquia