Learn How to Schedule a Video Conference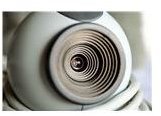 What Is Video Conferencing?
Much like phone conferencing, video conferencing allows one person or a group of people to speak to others who are not in their immediate vicinity, such as another city, another state, or even another country. Video conferencing allows you to have a visual presence with the person on the other side of the screen.
It has become a perfect solution for businesses; video conferencing allows for companies and businesses to connect with others elsewhere, such as other countries. It's a great way to network, thus bringing in new business and then telling others about who and what your company is all about.
If you're new to video conferencing, find out here how to schedule a video conference, how to setup a video conference, as well as a few other important tips.
How to Schedule a Video Conference
Scheduling a video conference is quite easy, as long as you are prepared. The most important thing for scheduling a video conference is the consideration of time zones; unless you are scheduling in the same city or the same state– your time zone may be different from that of your counterpart. Always make sure to be aware of daylight savings; for instance, your state of Colorado observes daylight savings, however, the state of Arizona does not. Also, if one state is usually behind or ahead of your state by an hour, daylight savings may increase that to two hours or more.
Make sure you then speak with the other members for the video conference. Notify them of a suggested time and see if it works for them, making sure that you contact them in advance. Also, let them know which software you will be using, so that they may get the same type of software if they don't already have it. Good free software includes Skype and Windows Messenger.
After you've scheduled and made preparations for the video conference, make sure that you of course test the equipment to make that it works and then it's especially important that you're on time for the meeting.
How to Set Up a Video Conference
Setting up a video conference greatly depends on how many people you plan on having involved in the meeting. If you plan on having a one on one conference, the use of small chat programs that utilize video chats is effective. Of course, having the right equipment is essential for a video conference - it really only takes a web camera, a video card, and a sound card. The last two items come already equipped within your PC, but you can upgrade these items in case you want something the offers more features.
In the case of a web camera, these are sometimes standard on a laptop system. For desktop systems, the most basic web cams are about $30 dollars at your local retailer or computer supply store.. Again, most instant messaging programs come with an ability to use video chat, as long as one or both participants have web cameras.
There are some companies out there that make it easy to set up a video conference. One such online service is GoToMyMeeting, the same online service that offers GoToMyPC. Prices are reasonable and their easy to use interface makes setting up a video conference easy.
Image content @ Morgue File