What are the Top Unified Communications Products?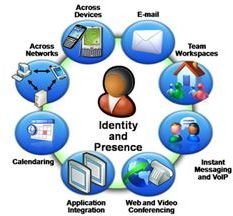 Microsoft Unified Communications Products
Microsoft Unified Communications (UC) provides telephony, instant messaging, voice mail, conferencing, and presence capabilities. UC comes by way of the Microsoft Office Communications Server and Microsoft Exchange. It can be deployed as an externally hosted solution or in-house–or better yet, as a combination of the two methods, depending on the company's needs.
The Communications Server 2007 R2 provides three services that, when working with Exchange, Microsoft's email software, makes UC possible. Those services are Streamlined Communications, Operational Flexibility and Control, and Extensible Communications Platform.
Streamlining means that users will locate and communicate with the right person immediately from the most frequently used applications. Operational Flexibility means that there are flexible communications solutions by delivering the tools they need to help manage communications. Finally, the Extensible Communications Platform is a platform that uses an organization's existing messaging and telephony infrastructure.
Image: Iecomnet.com
See Also: Project Communication Obstacles
Cisco Unified Communications Products
Cisco Systems has also produced a UC product. Like Microsoft, it has several similar goals. Each one of Cisco's goals matches with products.
Conferencing: Cisco has four Software-as-a-Service (SaaS) products, which deliver a complete and cost-effective conferencing technology.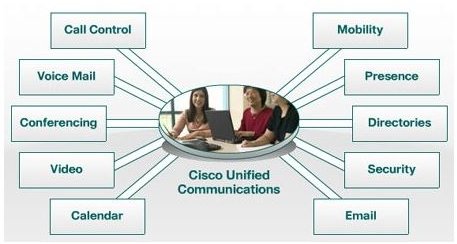 Customer Care: When a customer needs help on any problem or product, the customer care platform is available for extending care beyond phone transactions. There are three products for consumers to use.
IP Communications: Cisco has six products that can use IP (Internet Protocol) connections to make communication more effective and less costly. IP communication uses the same protocols found on the Internet.
Messaging: Messaging allows employees to access and deliver messages using any medium, anywhere, on any device. Cisco has five products that support messaging.
Mobile Applications: The days of the static phone are long gone. Mobile is the protocol. Cisco has four products that allow mobile technology to work anywhere.
Presence and Clients: Cisco provides five products that let users connect, communicate, and collaborate directly from the desktop.
Image:Techshout.com
HP Unified Communications Products
Hewlett Packard (HP) has a similar set of tools for unified communications that integrate audio, web collaboration, video conferencing, and telepresence offerings such as HP Halo. The messaging system works with Exchange 2010.
The collaboration occurs in conjunction with Microsoft's Sharepoint servers and applications. It means users can tie multiple projects together and manage them from one location. Voice Solutions include VoIP and Wireless plus the ability to use existing hardware in the new environment.
Image: SpauldingHillNetworks.com
Summary
Unified communications are now possible because the technology is now present that allows multiple communication forums to exist under one roof. Ten years ago, many of these products would have existed separate and independently of one another. However, faster processors, more sophisticated operating systems, and new hardware devices coupled with communication software make unified communications a reality.
See Also: Unified Messaging