Have a Remote Team? Learn How to Develop Webinar Training Here!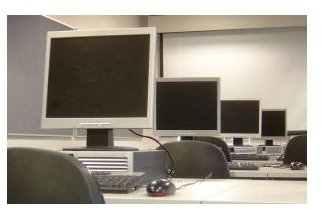 Using Webinars for Training Purposes?
Webinars are being used for all sorts of different purposes. Web-preneurs are using webinars to make money online, universities are casting classes using webinars, and you can use a webinar to train remote teams. It's not difficult to learn how to develop webinar training, though it requires some forethought. Using webinar software, you can be sure that even the most remote person on your team is able to access training materials.
Photo Courtesy of sxc.hu/garytamin
Assembling Your Training Materials
The first step, if you're wondering how to develop webinar training, is to assemble your training materials. What will your remote team members need to know how to do? Are there some members who are more advanced when it comes to use of technology than others? You may want to conduct a preliminary survey to determine the skill levels of those participating in the webinar training sessions. Instructors and trainers often use surveys to determine what the knowledge levels are like of the members of their classes and training sessions so that they can tailor lessons to the population of the class. Be sure to ask questions about the technology your those willl be using, background in companies like yours, and skills that you believe are basic. When you're creating training materials, you don't want to operate on any assumptions.
If you're operating training webinars for a large company, you may want to create three levels of training materials that will be used multiple times: basic, intermediate, and advanced.
In order to build your training webinars, you will want to assemble all the materials you will need for training. Make an outline of each course, or level of course you will need to provide to remote team members. Make notes of anything you will need for your webinar.
Put Together Your Webinar Training Materials
Once you've outlined your webinars, you will want to put together your training webinars in a way that makes logical sense to your participants. You will probably want to keep webinar training sessions limited to an hour for presentation and a half hour for questions, at the most. If you have longer webinars for training remote members you run the risk of having members not show up, leave early, or zone out. The best webinars are an hour long - with 30-45 minutes for the presentation and 15-30 minutes available for questions afterwards.
If you follow this suggestion, and break training down into smaller chunks, you will want to put together training materials based upon what can be presented in forty-five minutes to an hour. Even if you run longer sessions, you will want to schedule breaks so that webinar participants can grab water or use the restroom if necessary, and smaller chunks make it easier to ensure that your team members are able to grasp each topic before moving to the next.
Finally, when putting together webinar training materials, make sure that you include visual elements. By including charts, screenshots of programs, and interactive elements, you can help make the training webinar more memorable. Make sure to include places to pause to give your remote team members a chance to respond with questions and concerns.