Find Great Brainstorming Templates Here: Free Downloads & Examples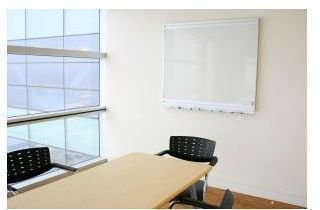 Coming Up With New Ideas
Brainstorming templates can greatly simplify your brainstorming and idea-generation process. By already having an outline for brainstorming, you can get started with generating ideas without any barriers.
Brainstorming is best when you don't filter your answers. Just write down everything that comes to your mind on the topic. Don't count anything out. You can brainstorm alone or brainstorm with a team. If you're brainstorming alone, most likely you'll be using a sheet of paper or a computer program. If you're brainstorming with a team, you may be using collaborative software such as CS Odessa's MINDMAP software. If you're using templates, you can have ready-made prompts that will help you to be most productive during brainstorming sessions.
Photo Courtesy of sxc.hu/tsk.
1. The Freewriting Template
Freewriting is the practice of putting a pen to paper (or fingers to a keyboard) for a set amount of time (usually 15-20 minutes). During a freewrite, you don't pick your pen up off the paper, you don't cross anything out, and you don't self-censor. If you are working with a team, after the freewrite is up, then you can go around the room and discuss your results, putting ideas on the whiteboard.
2. Breakdown Brainstorming Template
Breakdown brainstorming happens when you take a large topic and break it into its logically-connected component parts, then break those parts into logically connected component parts. For example, if you're trying to get to the root cause of a problem you might use the five why's approach, asking "Why?" several times before getting to the foundation of the problem.
3. The Classic Bubble Method
You may remember the classic bubble method, also known as the cluster brainstorming method, from elementary school. This is a very useful method if you're trying to get at as many different aspects of the topic as you can. Using the cluster brainstorming method, place the topic in the middle and then write down anything that comes to your mind, connect with a line, and continue. You'd be surprised as to what you can come up with this way.
4. Six Sides Brainstorming
Six sides brainstorming involves asking six questions of your topic. The questions you will ask will help you and your team to further define the topic. This is especially helpful if you are trying to determine a project's scope or how you will collaborate on a project together. Here are the questions:
How will you describe the topic?
Can you compare the topic with another topic?
What can the topic be associated with?
What happens when you analyze the topic for the various dimensions.
What can the topic be applied to?
Can you argue for or against the topic?
By answering these questions, you can help to open up avenues that you may not have previously thought of when it comes to the topic at hand.
5. Listing
Finally, creating multiple lists associated with your brainstorming project can help you to get your idea down pat. The listing brainstorming template allows you to list your topic three times. Under each topic title, begin listing various aspects of the topic. Make various lists that deal with various aspects of the topic/problem. You may find that this helps you and your team members to break through difficult material quickly.