Understanding Emotional Intelligence and Group Performance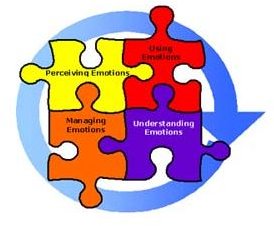 Emotional Intelligence and Emotional Quotient
Emotional Intelligence describes a capacity or ability to discover, recognize, and manage the emotions of one's self and those of others. The EQ, or Emotional Quotient, measures Emotional Intelligence.
Many believe that that IQ is the best measure of human potential. However, during the past ten years, researchers have found that this may not necessarily be the case. In actuality, your emotional intelligence quotient (EQ) might be a greater indicator of success. The emotional quotient describes a person's ability to understand his own emotions and the emotions of others and to subsequently and appropriately act based on this understanding.
Source: Eqi
Image: Psychology Today
Group IQ
Group-administered intelligence tests take on a series of different problems. They are often used in mass-testing situations such as schools or the military. Examples of group tests include the Multidimensional Aptitude Battery, Cognitive Abilities Test, and the Scholastic Assessment Tests.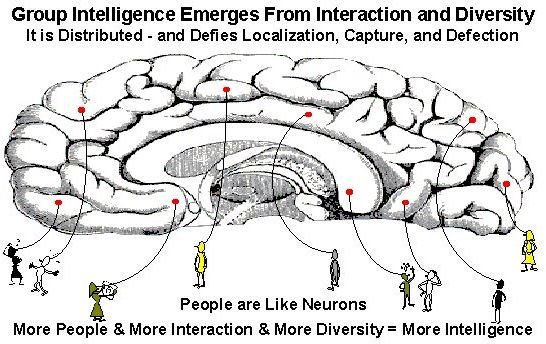 Some of the advantages of group tests are that they can be administered to very large numbers of people simultaneously, and scoring is typically more objective. With large, representative samples, the results are often used to create better established norms.
Source: Individual vs Group IQ Testing
Image: Parshift
Group Behavior
Consider emotional intelligence and group performance: Groups with high levels of EQ consistently out-perform others with a strong IQ. Why is this possible? Because to a large degree, such a group can intelligently handle 'difficult to manage' emotions. Emotions, when not handled properly, can cause a breakdown to occur such that even the simplest tasks end up taking much more energy than necessary. This results not only in impaired innovation but also in a diminished ability to solve key business problems.
Group Dynamics and High Emotional Quotient
In the work team development context, some empirical research suggests that emotional intelligence has an influence on teamwork. One investigation showed that untrained teams, operating with high emotional intelligence members, performed on a level as well as trained teams with low emotional intelligence members. Clearly, the team was able to solve the problems or work effectively, even if they did not know how to perform all the tasks. The team members developed and learned from one another.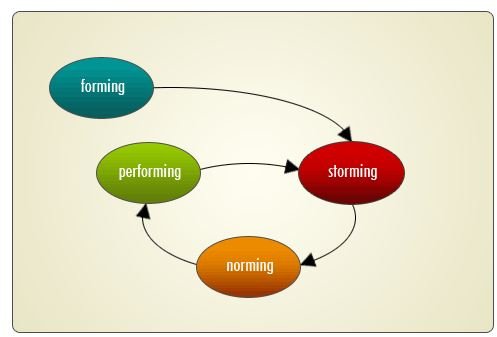 Given the growing importance of working with teams and team-based structures within organizations, their success can be marked. For example, software programs such as SharePoint, or Project Management operations, depend on teams and collaboration. Then emotional intelligence can provide the mechanism to better understand the interactive process dynamics and the outcomes that take place among team members. This can serve as an important developmental tool in team-building efforts.
See: Entrepreneur
Image: Group Dynamics
Summary
Group performance can be affected by Emotional Quotient. The emotional quotient is derived by the group's understanding of the effects of operations on the emotions of the participants. A high IQ may set the basis for understanding whether a project can be accomplished, but a high EQ will almost certainly create greater chances of success..
Go here For an EQ test.