Web Conferencing Tools: Pay Per Use Online Meeting Solutions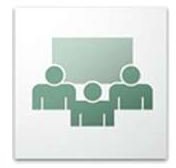 What is a Pay Per Use Online Meeting Solution?
Online meeting programs enable you to include essentially anyone in a meeting, whether they are in your office, telecommuting from home or halfway around the world. As long as they have a computer and broadband Internet access, they can almost certainly take part in your meeting. Online meeting programs typically provide audio and video web conferencing capabilities, as well as the option to share documents and even collaborate on them.
If your business or organization has many staffers who work from home or other remote locations, you may wish to invest in a full-feature web conferencing program. However, if your online meeting requirements are sporadic, a pay per use online meeting solution may be more suitable and affordable.
The following pay per use online meeting solutions are listed alphabetically. They vary in price and features, so you can find one that is appropriate for your needs.
Acrobat Connect Pro
Adobe Acrobat is likely a name with which you are familiar and comfortable, which is one reason Adobe Acrobat Connect Pro Meeting Online may appeal to you. This pay per use plan features no-commitment online meeting access and the option to try a no-risk, 30-day free trial. Adobe hosts your online meetings on their servers, so you do not have to hassle with installing special hardware or software. This pay per use online meeting solution is compatible with Windows and Mac, as well. You can share your screen, record meetings and more. As of July 2010, the cost of Acrobat Connect Pro is US $0.32 per minute per user. You can pay using any major credit card.
Blue Train

Blue Train is an online meeting solution that offers several subscription plans as well as a pay as you go option. If you need to collect fees from those attending the meeting, such as you might for a training seminar, Blue Train includes PayPal integration. You can share your desktop or other data, such as PowerPoint slide shows and streaming videos. Blue Train's interactive features, such as hand-raising, poll capability and chat windows allow your group to interact. Prices start at $99 a day for up to 25 users.
Do Conference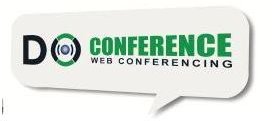 Do Conference web conferencing is an affordable, easy to use option that calls for minimal system requirements and can be accessed by both Mac and PC users. All you need are a webcam and microphone to start your online meeting, which can include PowerPoint presentations, screen sharing, interactive chat and more. You can sign up for a free, 14-day trial. At the end of the trial, you can switch to the pay per use online meeting solution, currently priced at $ 0.16 per person per minute.
WebEx

Another popular pay per use online meeting solution is WebEx by Cisco. For $ 0.33 per person per minute, you can share documents, slide shows and programs. Meeting attendees can use Macs, PCs or even smartphones. For an additional $ 0.20 per person per minute, you can include integrated phone conferencing, which allows users to attend using VoIP or a call-in phone number. Take advantage of the free 14-day trial to learn whether this is the best option for you.
Web Meet Live

The final option in our list of pay per use online meeting solution is Web Meet Live, with features including an integrated white board, synchronized web browsing, presentation sharing and more. Web Meet Live is ADA compliant for visually impaired meeting attendees, and offers multilingual features, as well. Pay per use options start at $137 for up to 25 attendees. There is a one-time setup fee of $150, which gives you access to unlimited webinars for 10 days, set up and branding of your space, a recording of your meeting and more.