Explore the Top 6 Secure Remote PC Access Software Options - Anywhere at Any Time!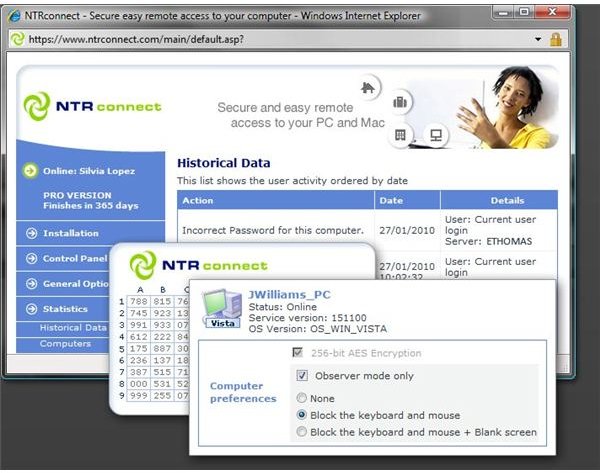 It's not only about remotely controlling your clients' PCs when choosing a remote PC access application; the best application is what you need. When we're talking about the best, it means an application with useful features without compromising the security in any internet-connected computers at any time and anywhere in the world.
The Best Secure Remote PC Software: NTRConnect and TeamViewer
Most IT administrators and technical support people are taking advantage of remote computer access applications instead of using the built-in remote desktop on Windows. From the standpoint of usability and security, a third-party remote PC access software is way better than the shipped remote desktop application in Windows. Below are the secure remote PC access software options to consider using:
NTRConnect - Securing any connection using 256-bit encryption and featuring file sharing or file transfer, and remote startup, it supports wake-on-LAN so you don't have to worry if the other PC is turned on or off. Remote-access your files at home or office using any PC, Mac, iPhone or Windows Mobile device. Free and paid editions are available.
TeamViewer - Support your clients or access your files from iPhone, Linux, Mac and WIndows using AES-256 built-in encryption. Also, TeamViewer features seamless windows, multiple sessions, file transfer, and audio support. Paid and free editions are offered by TeamViewer GmbH.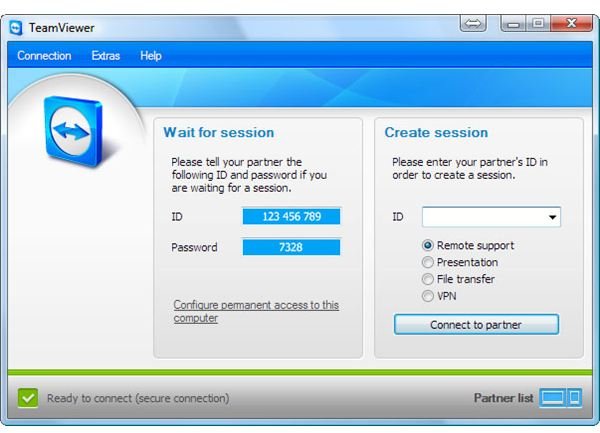 The Popular and Secure Remote PC Software: LogMeIn Pro and Symantec pcAnywhere
If the best secure remote pc access software is not your preference, but you want to use a secure and popular remote PC application, then you should use any of the following:
Symantec pcAnywhere - This product mot only offers 256-bit encryption but features multiple sessions, file transfer and logging. You can access any PC in the world at any time from Blackberry, Windows, Linux, and Mac. Symantec pcAnywhere is one of the popular remote PC access software options because it's a stable application. The downside is there is no free edition and no audio support.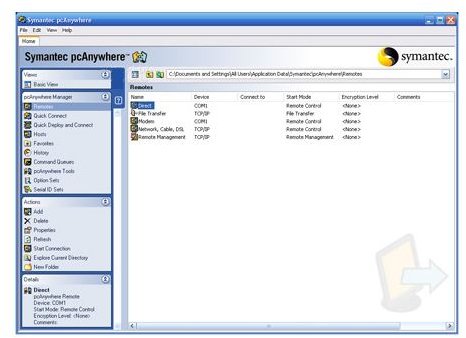 LogMeIn Pro - Like the above-mentioned remote PC access applications, LogMeIn Pro uses AES-256 encryption and features Wake on LAN support, file transfer, and multiple sessions when accessing computers from Mac and Windows, including iPhone and Android device. Free and paid editions are available.

Other Remote PC Access Software: GoToMyPC and Laplink Everywhere
For some reason, GoToMyPC remote PC access continues to use a secure but sufficient AES-128 encryption. GoToMyPC features audio support, multisession, file sync and transfer, and easy setup in Mac and Windows computers, but no remote printing for Mac users. There's no free edition.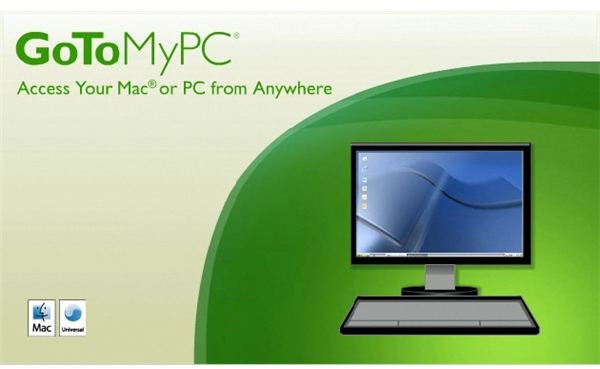 Laplink Everywhere is using 256-bit encryption when connected using Windows, Mac, Wii and smartphones. The downside in using Laplink as per Marlene Gundlach (see linked article) is the slow performance. There's a Laplink toolbar for Internet Explorer, file transfer, sync and remote Microsoft Outlook access.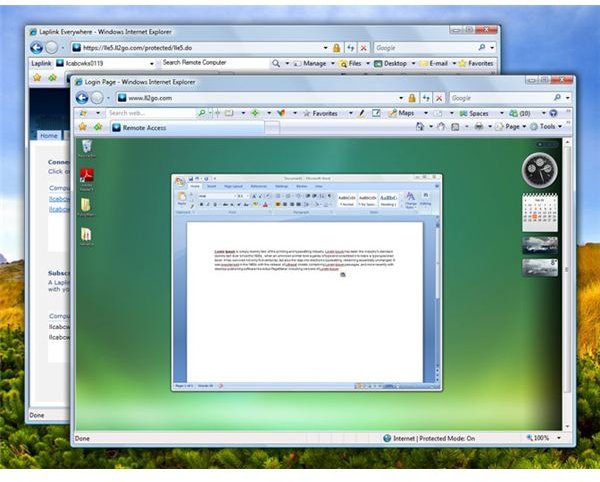 Image credits are screenshots by Donna Buenaventura from the websites of the various products reviewed.