Software Spotlight: Best Webinar Software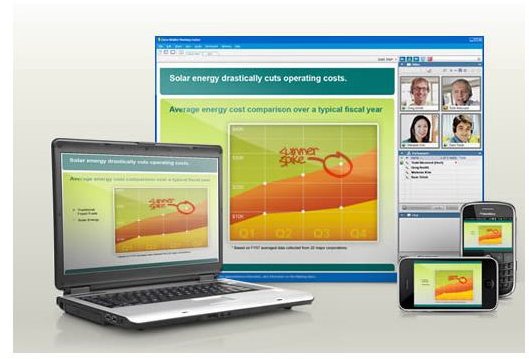 Why Hold Webinars?
In today's job market, more and more companies are finding that they can utilize employees working from home - or telecommuting. This reduces the size of company buildings, the cost of power to keep a company running, and employers can now hire people they may not have been able to otherwise due to distance. It also allows employees moral-boosting benefits such as being able to dress casually and work comfortably from home.
Webinars are today's standard for online training sessions and meetings and marketing presentations, and if you own a company, club, or organization, you might want to consider using webinars to help run your company! This article will highlight some of the best webinar software out there to help you hit the ground running.
WebEx
WebEx by Cisco is a fantastic webinar software package that allows you to hold meetings from all over the world. WebEx will easily allow you to share documents, presentations, and applications with anyone on a PC, Mac, or even smartphones! With integrated voice conferences you don't have to worry if you colleagues or employees misunderstood the tone of what you are saying, and the available video conferences allow you stream video and as many as six web cams, so it's just like they're in the room with you. If that isn't enough, WebEx offers some a la cart options, such as WebEx Event Center that offers the ability to host up to 3000 individuals as well as threaded question and answer forums to answer peoples questions quickly. WebEx starts at $49 a month for unlimited webinars, great for companies who host a lot of meetings!
Fuze Meeting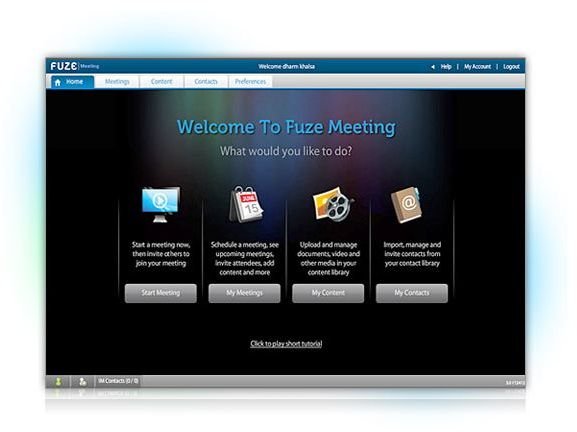 Fuze Meeting is a great piece of software that not only offers the normal bells and whistles of webinar software, but offers a ton of bonuses. Fuze Meeting allows you to share high definition content with your clients, colleagues, and employees. Zoom in and pan across with nothing wasted in pixelation. Handy annotation tools allow you to point out details and help you to get your point across. Easily stream your desktop to others, great for showing off demos or keeping everyone on the same page at the same time. All of this is included in a very easy to understand, very stylish interface. Fuze Meeting starts at $29 a month for a basic account, and $69 a month for a professional account.
MegaMeeting
MegaMeeting is completely completely browser-based and offers a plethora of great packages for everyone from personal users to enterprise companies and professional, established companies. Integrated text and voice chat, unlimited video conferencing with anyone in the world, and the ability to email invite contacts is welcome to those who need to hold round table-style meetings and brainstorm collectively. With nothing to download, Megameeting offers complete freedom from compatibility issues and hard drive space concerns. Megameeting starts at $45 dollars a month and offers more functions a la cart style.
GoToWebinar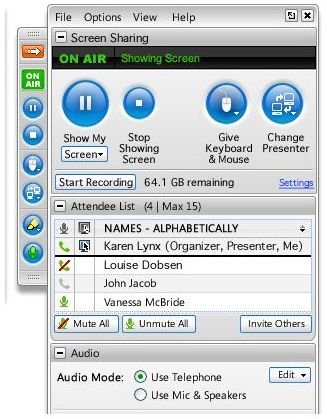 GoToWebinar by GoToMeeting is a great program that allows you to easily schedule and keep track of your webinars, allowing you to send out invitation emails, reminder emails, and allowing your guests to register themselves. Included audio conferencing from both your phone and computer allow you to speak from anywhere, and you can rapidly switch between presenters without dead-air, allowing you to make the most of your time with your audience. Your attendees get a helpful dashboard for themselves, and the ability to raise their hands to ask questions, in both text, audio (microphone), and audio (telephone.) GoToWebinar starts at $99 a month.
Acrobat Connect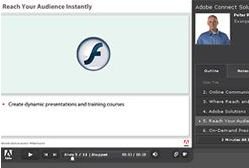 Adobe's Acrobat Connect Professional allows you to host webinars easily and without forcing your attendees to download any bulky software packages. Stream video, audio, and flip through slides with unprecedented ease. It boasts features such as automatic registration, dashboard reports on meeting effectiveness, and the ability to record seminars for viewing any time later. Integrated Flash features also help to boost audience attendance and participation. Acrobat Connect Professional will run you about $45 per month.
Image Credits
All screen shots used in this article belong to that of the parent company and are intended for educational purposes only.