Free VoIP Services Comparison: Skype vs. TeamSpeak vs. Ventrilo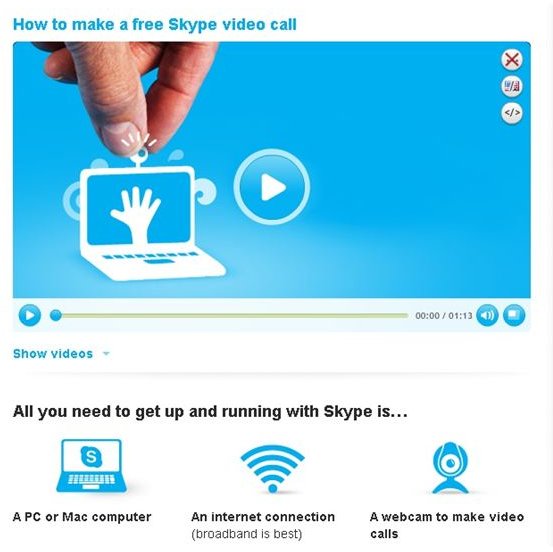 Overview
Voice over Internet Protocol, or VoIP, is a new way to communicate with others that does not use telephone land lines. Instead VoIP uses an Internet connection to communicate. Three VoIP service comparisons are offered here. They show that VoIP can be used for ordinary phone conversations, for conference calling, and even for gaming.
Skype
For anyone interested in making phone calls over the Internet, then Skype is a software program that allows you to do that. Calls to other users in the Skype system are free. Calls to both regular landline telephones or mobile phones are available for a nominal fee.
Pros:
There is good voice quality for a one-on-one conversation. Video is enabled for one-on-one conversations. It is easy to use with a built-in chat feature. You can call most numbers on the Internet with a single click. Searching for contacts is simple. When the host has a good connection a large party can be held with near perfect voice quality. There is almost no lag in communication. No servers or special hardware is required.
Cons:
The screen layout can sometimes be confusing. Adding contacts can sometimes be a problem if you do not have enough information about the other party. It is also not meant for large conversations. Moreover, joining a conversation in progress can be difficult.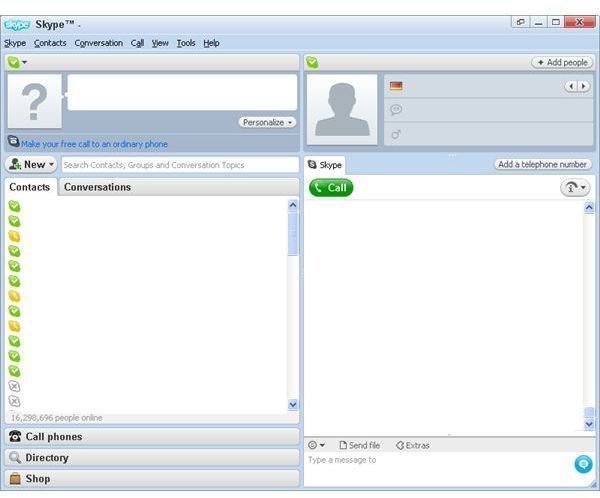 Source and Image Credits: Skype
TeamSpeak
Teamspeak is a voice over IP program that allows gamers to speak on a chat channel with other gamers, much like a telephone conference call. A headset with an integrated microphone is part of the hardware. TeamSpeak client software allows users to connect to a TeamSpeak server of their own choice. From there, they can join chat channels. Gamers can use the software to interact with other players on the same team of a multiplayer game.
Pros:
It offers a simple structure and layout with a simple-to-use chat feature. It has password-protected channels, usernames, servers, and a search feature. The download is small, and it uses only a small amount of memory.
Cons:
The servers will randomly turn off without warning. What is worse is that third party software and spyware can be easily introduced into the system.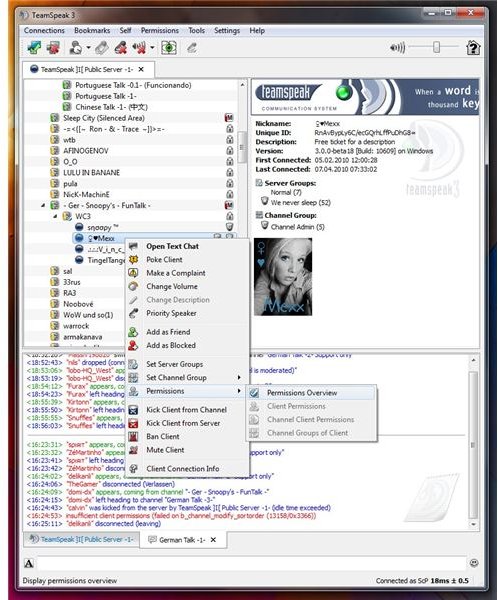 Source and Image Credit: TeamSpeak
Ventrilo
Ventrilo is a client-server voice over IP communication application designed for use by online computer gamers. The client program connects to an instance of the Ventrilo server software. It is used with with Massive Multi Online Role Playing Games (MMORPGs). The Ventrilo client can be used to communicate with other gamers attached to the same Ventrilo server.
Pros:
It is easy to use; it is a chat channel but it allows private messaging, including a message of the day. Channels are password protected along with usernames and servers. You can mute entire channels, or turn up the volume on an individual and or on the channels. You are also able to file complaints on people who spam, or flame fellow users.
Cons:
Ventrilo servers can be accessed too easily (thus the YouTube-recorded pranksters). There is limited space on small slot servers. Servers sometimes go down without reason. The stability is poor, which makes for lagged voices.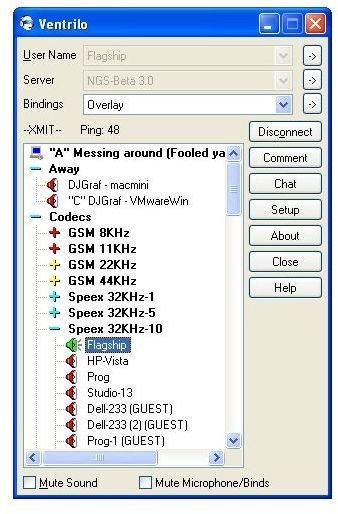 Source and Image Credit: Ventrilo
Summary
In the voice communication world, three VoIP service comparisons are made. Each offers something different. Ventrilo is the best choice for online gaming whether you are a casual or hardcore gamer. TeamSpeak comes in handy when you need to save on memory and reduce lag-time possibilities because you do not have a high-performance computer. Finally, Skype is best for one-to-one meetings and conversations because of its sound quality.