How to Record Skype Video Calls: Three Video Call Recording Programs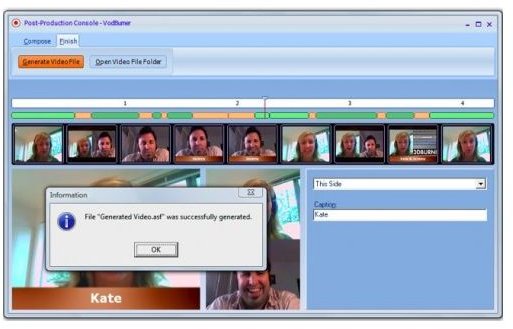 Recording Your Skype Video Calls
Skype video calls are a great way to connect to people across the globe. Friends and family can use it to communicate with each other easily even when very far apart. Businesses also use Skype video calls to hold personal interviews.
Recording a video call is a good way to keep the information in the call on file. Skype does not have any native video call recording capability, but there are numerous third party applications which plug in to Skype and enable the ability to record a video call. This guide rounds up the best programs for recording Skype video calls.
Vodburner
Vodburner is a "free to install" Skype video recording program. It allows for free recording of Skype video calls which are taking place between two people who are using Vodburner without any time limits or file size limitations. It is also free to record calls which don't take place between Vodburner users, but a Vodburner watermark will be attached. Disabling the watermark requires a Vodburner subscription, which is costs $9.95 per month.
The subscription also gives you access to advanced video editing features which allow you to add text, pictures, and audio to your Skype video. Vodburner normally saves video files to an internal VBC format. These files can be converted to WMV, however, making it easy to play Vodburner recorded calls on a variety of devices.
IMCapture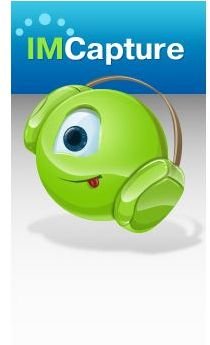 Formerly known as Skypecap, IMCapture is a comprehensive audio and video recording program for Skype. IMCapture can begin recording automatically when you make a call and can save video calls in a wide variety of formats including Quictime, MPEG4, MPEG, VOB, PSP, SWF and FLV, and you can convert calls between formats after they are completed. IMCapture also provides a wide variety of options for adjusting the quality of the video being saved.
The trial version of IMCapture can be downloaded for free, but it limits recording time for both audio and video calls to four minutes, which isn't enough to be of serious use. The price of IMCapture is $49.95, which seems rather steep. However, IMCapture has a better user interface and more features than most video recorders, so it is worth the price if you need to record Skype video calls frequently. There is also a Mac version available which continues to go under the name of Skypecap.
Ecamm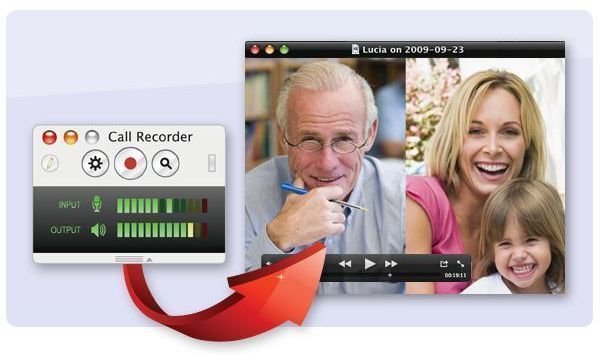 Ecamm is a Mac-only call recording program for Skype. Ecamm is able to record Skype video calls in the Quicktime format. Ecamm records the audio on each side of the conversation in separate audio tracks and offers a utility which allows for each audio track to be separated and edited individually, a feature which video podcasters should enjoy. Ecamm also offers a great user interface which makes using Ecamm very simple.
Ecamm has a trial version which provides 7 days of use. After that you can purchase the program for $19.95. For most Mac users, Ecamm is a better deal than Skypecap for Mac, as it very simple to use and provides high-quality video recording for a much lower price.