How to Collaborate Effectively - Tips for Collaborative Teams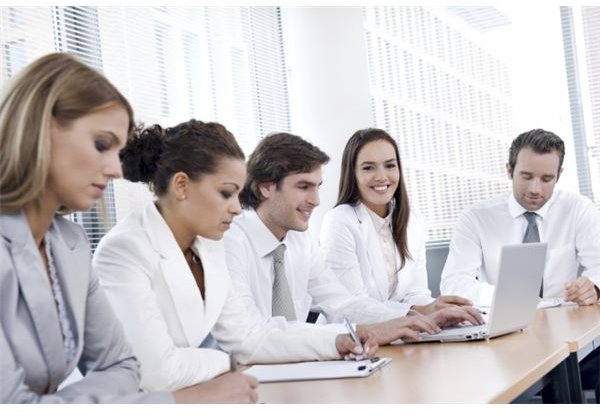 How to Collaborate Effectively
Effective collaboration is essential to the management of group projects. Collaboration allows different members of the group to contribute to the project that is being worked on, with each member bringing their own strengths and ideas. Ideally, all members of the collaborative team will be able to share their ideas equally and will be able to give input on the work of other team members as well.
Unfortunately, effective collaboration can sometimes be difficult to attain. Team members may not always work well together or might not appreciate the suggestions that others on the team make concerning the work that they have done. In order to have a successful collaboration, managers will have to work with those on their teams to help them overcome personal differences and keep the collaborative effort on track.
Collaborating Across Timezones
One of the biggest hindrances to effective collaboration can be scheduling meetings and communication across different time zones. Even a time difference as small as one or two hours can cause problems with scheduling, and teams attempting to collaborate across multiple time zones can run into problems where work schedules don't overlap at all.
In order to effectively collaborate across time zones, care must be taken to schedule meetings at times that are accessible to everyone. Double-check any times mentioned to ensure that there aren't any errors in converting from one time zone to another, and try to schedule conference calls or other meetings early in the morning or late in the afternoon to find times that are convenient for both teams.
If you are unable to schedule group meetings due to time zone differences, have the managers of each team meet with their own employees and then contact each other. Once they have brought each other up-to-date on what has been discussed by the other teams, schedule another meeting with each team so that everyone can be updated on new developments and ideas.
Online Collaboration
The Internet has made effective collaboration possible with others across the country or around the world, but online collaboration is not without its drawbacks. Online collaboration can make it easier to lose track of deadlines, especially if some or all of the individuals involved in the collaboration have no other contact with team members than email and online chats.
To combat this, weekly status updates should be requested by the team or project manager and all members of the collaboration should be encouraged to upload work in progress to a central server for review by their peers. Meetings can be held online in private chat rooms or IRC channels, allowing all members of the collaboration team to be present and discuss their work. Use of online collaborative tools such as Microsoft's Office Live Workspace and Google Wave can allow teams to share work as its created as well.
Collaboration Software
There are several software options available to help make effective collaboration easier to attain. Often referred to as "groupware", these programs allow users to sync the work that they are doing with a central server so that everyone on the collaboration team always has access to the latest files. This groupware can be in the form of a software client, such as Citadel or SOGo, which is installed on the user's computer, or in the form of web-based software such as O3spaces or Ubidesk. The use of groupware not only aids in the sharing of files and ideas, but can also assist with scheduling problems since many groupware solutions feature alerts and calendars integrated into the software itself.