Skype Compatible VoIP Phones - What are the Options?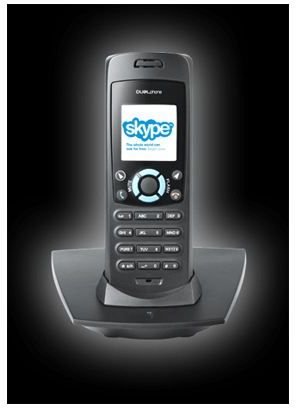 Overview
What to do when you love Skype and use it for your phone calls, but you don't always want to lug around your laptop computer? Luckily for you, several manufacturers have stepped up and started developing Skype compatible phones. Several versions exist from PC powered USB phones to cordless phones to Skype compatible cell phones and wi-fi devices. This article will look at some of the various types of Skype phones you can purchase.
Desk Phones
Several models of desk phones exist. These phones are all PC independent meaning you just need power and Internet access. Both options highlighted here offer wireless modes so you don't need to worry about stringing ethernet cables throughout your house.
RTX DualPhone 3088 - This is a DECT cordless phone. Separate handsets are also available that operate off the base station included in the 3088 package. The DualPhone 3088 retails for about $130 while the extra handset retails for about $80. More information is available here.
The ASUS Ai Guru SV1T is a touch enabled Skype videophone. Although it's on the higher end of pricing spectrum for Skype phones retailing for about $230, the ASUS Ai Guru doesn't require a PC. It also supports Wi-Fi or wired high-speed connection. More information can be found here.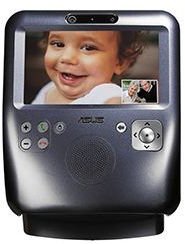 Mobile Phones
Several mobile phones manufacturers now make Skype enabled phones. In addition to phones with Skype preinstalled, Skype Mobile is available for many other devices.
Skype Mobile allows customers of Verizon Wireless Blackberry and Andriod phones with a 3G data plan to use Skype for free Skype to Skype calls and instant messaging. Several phones from Blackberry including the Storm and Curve models along with Droid based phones from HTC and Motorola come with Skype preinstalled. If you have Verizon wireless with a 3G data plan and Blackberry or Android based phone, but don't have Skype installed yet, head on over here to get it.
Wi-Fi enabled phones such as the Belkin Wi-Fi phone for Skype is a cell phone shaped device that connects to Skype via any regular 802.11 Wi-Fi connection. The Belkin Wi-Fi phone costs about $180. More information can be found here.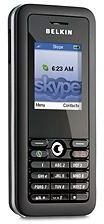 USB PC Phones
Maybe you have your PC or laptop by your side at all times, but still want the feel of a phone on your ear when receiving and making calls. USB PC phones are phones that plug into your computer's USB port.
The Philips VoIP 1511B is a USB phone that is shaped somewhat like a modern cell phone but has a USB cable sticking out the bottom. Pretty simple, but may be a good alternative to some of the more expensive phones in this lineup. The VoIP 1511B runs about $60. More information can be found here
The Belkin Desktop Internet phone for Skype was one of the first desk phone specifically designed to work with Skype. Of all the phones in this roundup, this is the one that would most closely resemble a "traditional" deskphone. The Belkin Desktop Internet phone retails for $99.99. More information can be found here.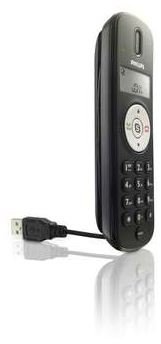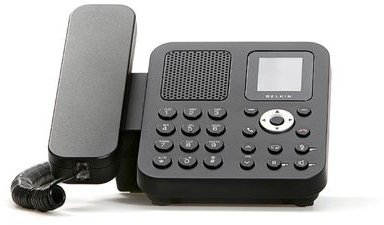 As you can see, there are several options available to you that allows Skype to move from being a niche product to something anyone with high-speed Internet can use for everyday purposes.