Best Ten Websites to Watch Free Online Movies, Broadband TV Streams, and Pay Per View Events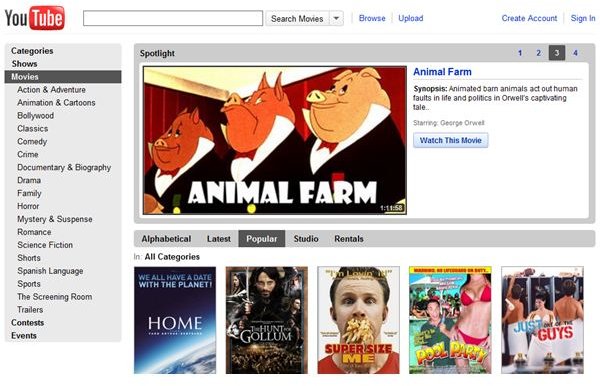 YouTube - Movies, Television
YouTube, being the internet video central of the web, gets millions of viewers each day. However, many YouTube frequenters visit the site to watch the different channels, view user created content, and subscribe to their favorite vid makers. Aside from being a popular user based video community, YouTube is also a great place to watch TV shows and movies.
Although you won't find any new releases on YouTube, there is still a great selection of movies and TV shows to pick from. One problem that many online video sites have is a lack of consistent video quality. You will find some videos that are clear, crisp, and have good volume. Others will be distorted and have bad audio quality. YouTube does not have this problem. Being a Google partner site, YouTube, has a steady flow of quality throughout all of their managed TV and movie channels. YouTube also has a nice organizational structure, making it easy to find movies or TV shows on demand.
Hulu - Movies, Trailers, Television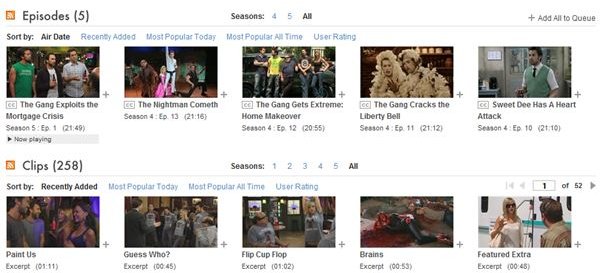 Hulu, one of the most popular sites for free broadband TV streams and movies, is currently being run by aliens. In case you didn't know, aliens have superior technology than us. Thus, Hulu provides a crystal clear TV/movie watching experience, at least compared to other sites. They also provide a unique, easy to navigate interface with notable features such as Hi-Res viewing, and light dimming. Hulu's navigation is top notch, especially for TV shows. You will need to sign up for a free Hulu account to enjoy content that is directed for mature audiences only.
Movies-Links.tv (highly subject to change) - Movies
Although Movies-Links.tv (previously watch-movies, watch-movies-links, etc.) doesn't offer many broadband TV streams or PPV events, it is questionably the largest movie linking hotspot on the net. The site itself is driven by the large support of the community. The notable feature of Movies-Links.tv is that ability to view user submitted movies that are currently in theaters. The vantage point of this website is it doesn't officially host any movies on its servers. Rather, it contains several links to other video sites, where movies have been uploaded and are ready for viewing. Not all movies on this site are high quality. In fact, many of them are unwatchable. Still, Movies-Links.tv does have content that no one else does, and some movies are above average in resolution. Notably, many visitors to the site leave short reviews for movies, helping you to see if the movie is worth two hours of your life. The reviews also help you weed out the good links from the bad.
Justin.TV - PPV Events, Broadband TV Streams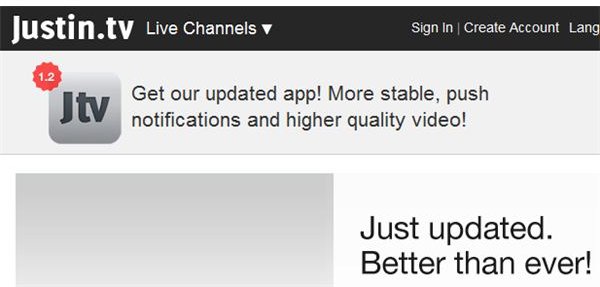 Justin.TV is a user based website that may be more of a "YouTube" than YouTube. Although Justin.TV does offer video replays, the main visitor draw is the mass amount of live streams that the site offers. On Justin.TV, members of the site setup free TV streaming of PPV Events, TV shows, and even themselves. Notably, many aspiring vid makers host their own "user-made" series on Justin.TV, making it a community to find original content as well.
Ustream - PPV Events, Broadband TV Streams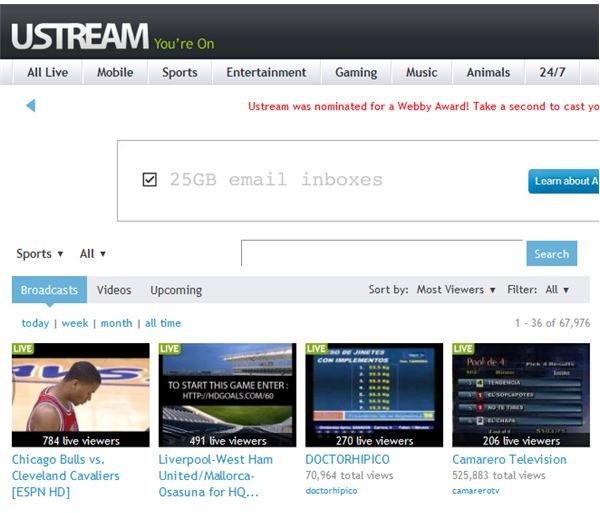 If Justin.TV isn't showing the PPV event you are looking for, Ustream just may have it. Essentially, Ustream and Justin.TV are the same thing. They both focus on broadband TV streams, live content, and PPV event streaming. Both sites are community driven, meaning that the members of Ustream and Justin.TV decide what is presented, with some light restrictions.
Flixster - Movies, TV Shows, Clips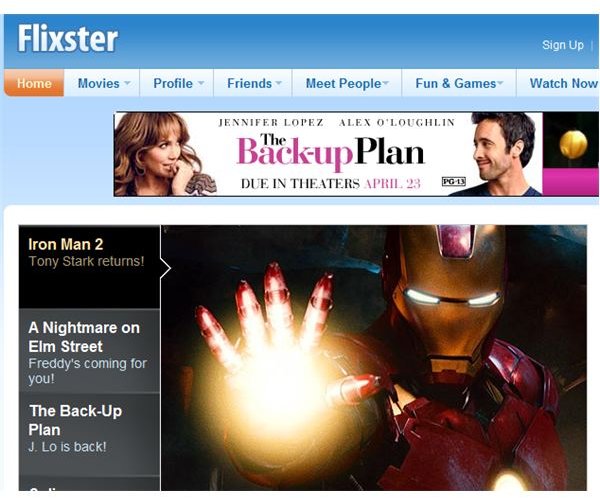 Flixster is mostly known as being a movie and TV show review site. Flixster members participate in a guru community of fellow movie enthusiasts, where they share their opinions on various movies, broadband TV streams, TV shows, and even some of their non-film related interests. Flixster also stays up to date with movies that are currently in theaters, movies that are soon to be released on DVD in order to draw traffic from people searching for show times in their area, and people wanting to watch movie trailers.
Aside from being an excellent review site, Flixster is slowly but steadily starting to add more movies, TV shows, and video clips to the site. The Flixster movie watching experience is high quality, similar to that of YouTube or Hulu.
Fancast - TV Shows, Movies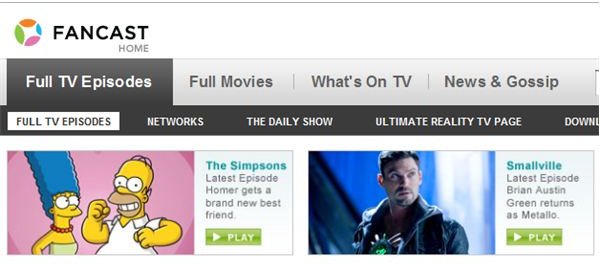 Fancast is a lot like Hulu, with a somewhat different layout and interface. Although not quite as popular, Fancast does have a pleasant viewing experience. The majority of the vids on the site are high quality, and volume is excellent. Notably, Fancast has a TV guide section, allowing you to check local TV listings and see what time a show is playing in your city. Lately, Fancast has added a News and Gossip section, aimed at providing news on the community's favorite actors and actresses.
As far as TV watching and Movie watching, Fancast is an overall great choice. Hulu is recommended, but if you can't find something on Hulu, Fancast may just have it.
Luut it - TV Shows, Movies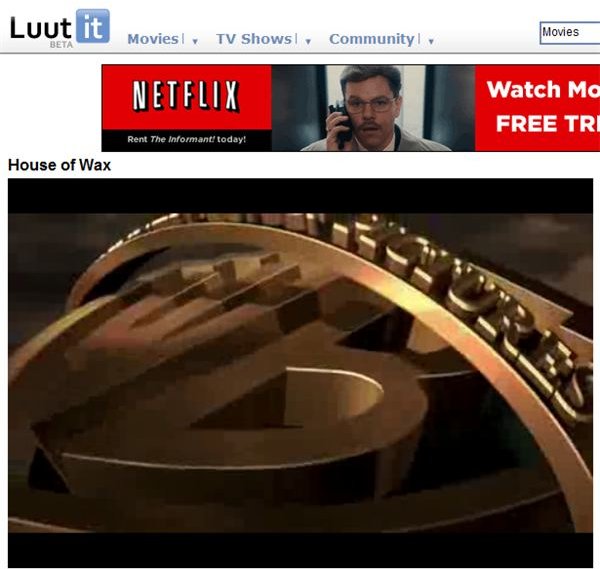 Luut it is a TV/movies website, similar in design to IMDB (Internet Movies Data Base). Luut it separates TV shows from movies. From there, you can browse by title, actors and actresses, and more. The one confusing thing about Luut it is, they don't have clips for every television show or movie listed on the site. For example, if you click on some movies, you simply get a synopsis and review, but no way to watch. Anyhow, Luut it is a good site to find movies and watch broadband TV shows. If there is not a movie or show uploaded, often times Luut it lists some links in the description, where you can go watch the show on another site.
Free Tube - Broadband TV Streams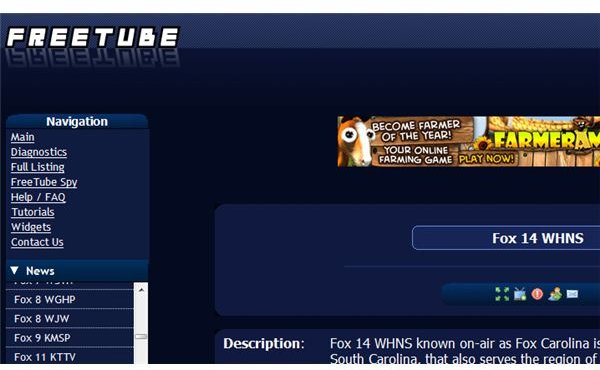 Free Tube specializes in broadband TV streams. Unlike Justin.TV and Ustream, Free Tube is a TV only website. On the website, you can browse through hundreds of different TV channels that Free Tube users are streaming from all over the world. Although there is not a lot of premium content (HBO, Showtime, Cinemax), Free Tube does have many popular channels like Discovery, MTV, and History, and some mainstream channels such as CBS, and NBC.
One thing to note about Free Tube, they do have an adult section as well. However, they do have configurable parental control settings, for parents with kids. Free Tube is one of the top sites to watch live television via the internet.
OVGuide - Web TV Guide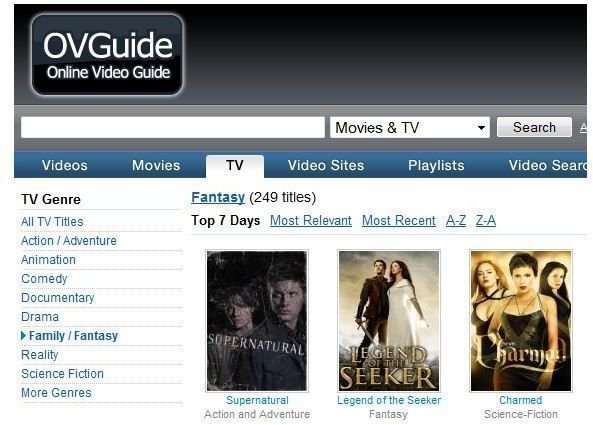 Last but not least, we have OVGuide (Online Video Guide). OVGuide is like the Google of the online video world. The website works by drawing in feeds from several of the web's most popular TV, broadband TV streaming, PPV, and other video sharing websites. From there, it uses a top notch organizational structure to sort the content into easy to browse categories. The one thing that stands out about OVGuide, is the excellent navigation. You can sort TV shows, and more by just about any field you'd like. Definitely check out OVGuide if you get the time. It's an overall awesome website.
Conclusion
That wraps up our three part series on broadband TV streams, Movies, Video Clips, PPV Events, and more. Hopefully, you have found a site on this list to watch your favorite screenplays for free! To end, here are some additional sites worth checking out: