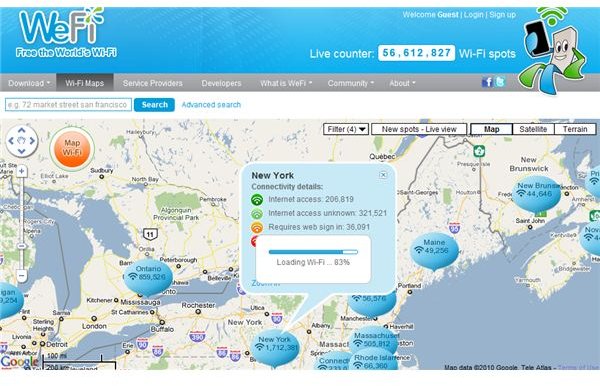 WeFi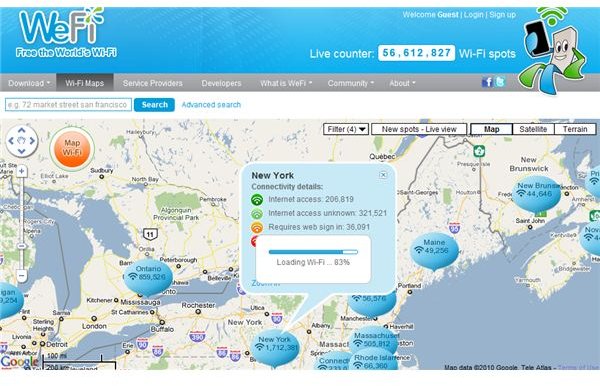 Looking for the top Wi-Fi hotspot finder software? There are a variety of different apps that can assist you in finding the strongest Wi-Fi signals and best locations. Whether you are doing some traveling or a WeFi is a downloadable Wi-Fi hotspot finder designed to locate and keep track of all of the hotspots around the places you visit most. Best of all, WeFi is completely free, versatile, and easy to use. WeFi is compatible with just about every public hotspot in the United States. Some notable U.S. Wi-Fi hotspots around the U.S. are: Universities, other colleges, Starbucks Cafes, Apple Stores, Best Buys, Panera Bread, iHop, CiCis, and Dave and Busters.
The interface for WeFi is pretty self-explanatory. Simply plot your location on the map and view the hotspots around your area. Notably, WeFi utilizes Google Maps in order to provide an accurate pinpoint for each Wi-Fi location. WeFi should be an excellent tool to have if you frequent big cities, for rural areas… not so much. WeFi is also compatible with the latest smart phones, meaning that you can find it as a Wi-Fi hotspot finder for your iPhone, Droid, or other mobile device. As you can see by the screenshot, you should have no problem finding Wi-Fi in New York.
Fonera WiFi Everywhere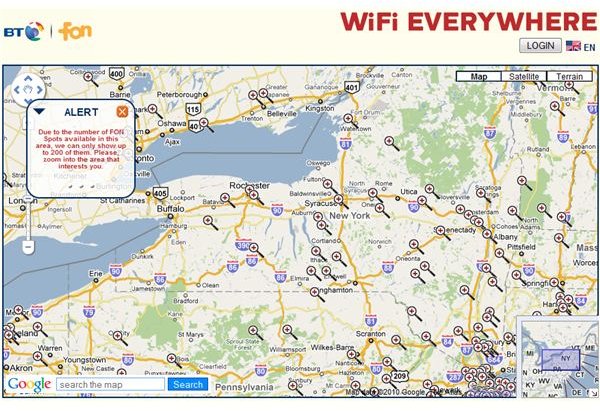 Fonera is a free Wi-Fi hotspot finder. However, it does show paid FON Wi-Fi locations and FON Wi-Fi partner locations. Like WeFi, Fonera WiFi Everywhere uses Google Maps technology to plot out specific Wi-Fi locations on a map. From there, you can zoom to find Wi-Fi spots in your area, or enter your address for better accuracy. Fonera gives you the option to toggle off/hide paid FON and FON partner locations, meaning that this program is still a viable option if you are looking for free Wi-Fi only. As far as consistency, Fonera is a top Wi-Fi hotspot finder that can usually find the majority of public hotspots throughout the United States, and even a couple of other locations around the world. Notably, Fonera also tell you what type of establishment the Wi-Fi location is- for example, a restaurant.
OpenWiFiSpots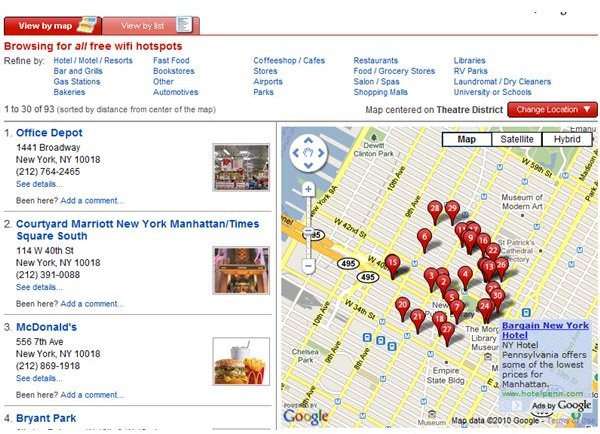 OpenWiFiSpots is a free Wi-Fi hotspot finder with a couple of unique features. Like the two programs mentioned above, OpenWiFiSpots does use Google Maps to pinpoint specific Wi-Fi locations. However, it offers a unique split screen view, giving you the map location to the right, and a listing of Wi-Fi enabled businesses on the left. This can be very convenient if you are searching for a specific location in a distinct part of a large city. OpenWiFiSpots also offers the option to filter the businesses by type. So, if you want to 'specifically find' a coffee shop near you that offers free Wi-Fi, simply click the Cafe filter.
Although OpenWiFiSpots focuses on large U.S. cities, it is still capable of finding WiFi in other areas. To do so, you should enter an address, city, state, or zip into the search box.
Other Resources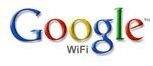 The Wi-Fi hotspot finders mentioned above are three of the most popular. However, there are some other resources that you may want to check out, that will help you find more specific, filtered Wi-Fi spots.