How to Start a Skype Conference Call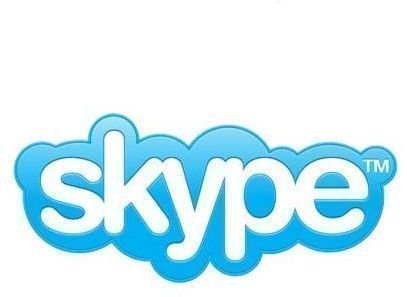 Skype for Conference Calls
As companies increasingly look for ways to decrease expensive corporate cell phones and additional landlines are beginning to go out the window. This can make conference calls harder for employees to attend. Those looking for a free, easy conference solution will be happy to know that Skype has the ability to handle conference calls. Home users might also be interested in this feature because many cell phone and landline plans don't allow users to host conference calls.
Conferencing via Groups
The most popular way to create a conference call is Skype is to use a Group. A Group is a list of contacts bundled together under a Group name. You might, for example, create a Group called Family and place all of your family contacts in it and then create a second Group called Co-workers for all of your professional contacts. Groups show up as Contacts in the main Skype display.
To create a Group go to the Contacts menu and then select Create New Groups. An "Empty Group" will open with a blank IM window and space at the top for dragging an dropping Contacts. Drop in all of the Skype Contacts who need to be part of the group. If you're adding more than four or five people you'll probably want to select the Add People button in the upper right. This opens a menu for adding Contacts to the group which is more organized and can display a large number of Contacts at one time. Once you have everyone in the group you need to select the Save Group in Contacts button. This will save the Group as a Contact.
At this point, creating the conference call is simple. All you need to do is make a call to the Group you created and everyone in the Group will be called at once. Blaam-o! Instant conference call. You can also send instant messages to everyone in the Group at once.
Conferencing while in a Call
What if you want to start a conference call, but you're already in a middle of a call?
Skype offers functionality which allows this as well. While you are in a call with someone you can add people to the call by clicking the Add People button in the upper right (it is the same as the button you click to add people when making a Group). A window will pop up allowing you to add Contacts to the call. If you have signed up for a SkypeOut account you can also call a landline or cell phone number.
Simply highlight the Contacts you want to add to the call and then click Select. Blaam-o! Another instant conference call.
Limitations of Skype Conference Calls
The biggest limitation of Skype conference calls is the limit of 24 people on one call. This means that large businesses are probably not going to be able to turn to Skype for their conference call needs.
Also, remember that all limitations which normally apply to Skype calls apply to conference calls. You can't call out to landlines or cell phones unless you've paid for that service or you have Skype credit available. If you run out of Skype credit your call will be disconnected.
These limitations aside, conference calls through Skype are easy and free. Happy Skyping!