How to Use Skype as a WiFi Phone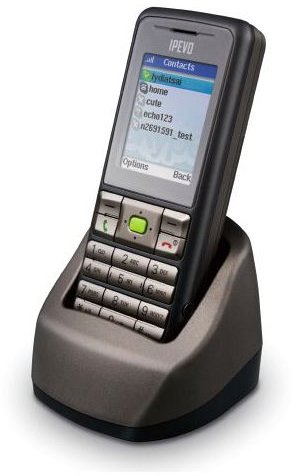 Skype in Your Home and on the Go
Most people use Skype as a simple voice chat and instant messenger service, but the functionality of Skype extends far beyond that. For a fee it is possible to set up Skype so that you can make calls to and receive calls from normal landline and cell phones. Once you have done that you've effectively turned Skype into a normal phone - only now you're using a headset rather than a receiver.
But what if you want to take this idea even further and use Skype on the go? This is entirely possible, but not without the right equipment. It is also a very new means of communicating, so you'll need to jump into it with certain expectations.
To Use Skype as a WiFi Phone…You Need a WiFi Phone
Seem obvious, right? But perhaps it isn't. What is a WiFi phone, how does it work, and where you can purchase one?
A WiFi phone is simply a phone which uses WiFi for phone calls rather than a cellular service. To be clear, the Apple iPhone and similar products are NOT WiFi phones, although they do have wireless capability. The difference is that while the iPhone has the ability to use WiFi for web surfing, it doesn't have the ability to use it for actual calls. A WiFi phone, by contrast, uses WiFi for everything.
These phones have yet to become popular (at least relative to cell phones) so you may not have ever heard of them before. There are, however, some very competent WiFi phones available. These phones are usually made specifically for use with Skype, which means that they attempt to replicates the features you'd normally find with the Skype program. The Ipevo Skype WiFi phone, for example, lets you browse your Skype contacts and view your Skype account.
Connecting the Phone to Skype
The setup process for Skype WiFi phones is usually easy. As mentioned, these phones are made specifically for use with Skype and so they mimic the Skype interface well. You will need a Skype account to use them, and when you set up the phone you'll be asked to enter your Skype login information. As long as you are near a WiFi signal the phone can access, the phone will simply log into Skype, download information about your contacts, and you'll be ready to make calls.
There may be limitations on who you can call, however, because the phone will be bound by whatever features you have or haven't added to your Skype account. For example, if you haven't paid for a virtual number you won't be able to receive calls from landlines or cell phones.
Limitations in Use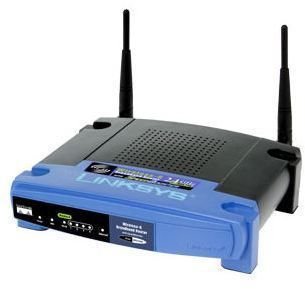 Once you have your Skype WiFi phone logged into your Skype account, making calls is easy. There are, however, some limitations which WiFi phone users will have to be aware of.
The first limitation is simply the range of wireless networking. Obviously these phones are not going to be able to make calls if they are not near an access point. They can't rely on the a cell phone network to make them up. If you step out of the range of a wireless router while you're on a call the call will be dropped.
The second limitation is the security of wireless networking. Almost all of the Skype WiFi phones which are available today can access wireless networks which are protected by encryption if you have the proper password. But what if the network is an open networking using browser authentication, like many public networks do? Then you're probably out of luck. That is a big limitation, as there are very few networks which are truly open and don't require some form of authentication before use.
Summary of Solutions
The use of a Skype WiFi phone has its pros and cons. Yes, you can make calls without having to worry about cell phone minutes. But you are also much more limited on where your phone will work. For most users a Skype WiFi phone is unfortunately not yet at the point where it can be used as a full replacement for a cell phone. That doesn't mean it can't used at all, however, and at the very least the use of a Skype WiFi phone makes the experience of calling your Skype contacts more pleasurable when you're at home and on your own WiFi network.