Syncing iPhone to Microsoft Outlook - Get Mobile Access to Your Outlook Email, Calendar, and Tasks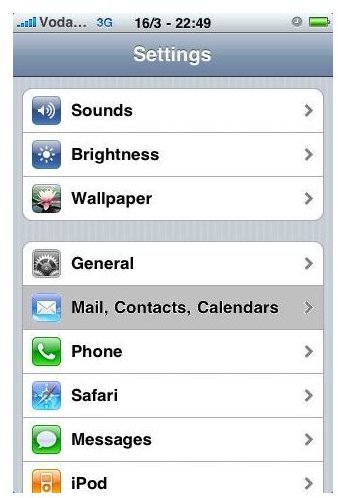 Syncing iPhone with Microsoft Outlook
Gaining access to your Microsoft Outlook messages, contacts, and address book via your iPhone is a fairly simple process since iPhone 3G is already set up to connect with Microsoft Exchange.
Here is a step-by-step process that explains how to configure your iPhone to sync with your Microsoft Exchange account.
From the iPhone dashboard go into Settings and select Mail, Contacts, Calendars.
Select Add Account to set up your Microsoft Outlook account.
The Add Account screen lists a number of email services that can be configured on your iPhone.
Select the Microsoft Exchange service from the top of the menu.
From here iPhone will prompt you to enter the relevant details that will enable your iPhone to sync with Microsoft Outlook.
The details that are required are the following: Email, Server, Domain, Username and Password.
You might need to contact your network administrator to obtain the server name and its domain.
Once all the details have been entered, your iPhone will test the Microsoft Exchange connection.
Ensure that your iPhone is connected to the Internet and that all the details have been entered correctly.
You should now have your Microsoft Outlook account accessible on your iPhone.
Once your Microsoft Exchange account has been added to your iPhone, you can customize your syncing options directly from your iPhone.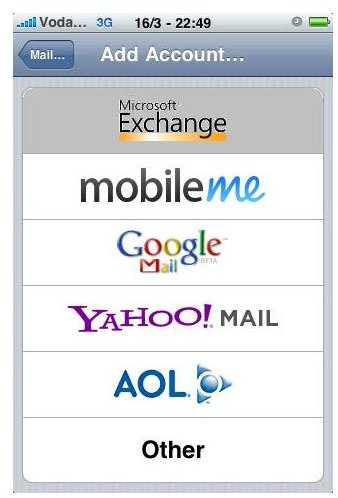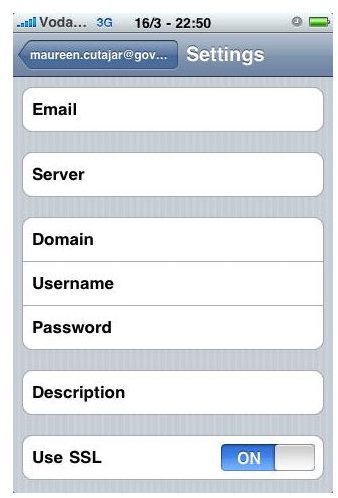 General Email and Calendar Options
From the Mail, Contacts, Calendars screen you can set up how your iPhone fetches your data, how many emails to sync on your phone and how many calendar entries your phone will download.
Fetching Data – From the Mail, Contacts, Calendars select Fetch New Data. From this screen, you can turn on or off the Push function where the mails will be instantly received on your phone once they are received on the mail server. The fetch option is used when the Push option is off and it includes a schedule which instructs your iPhone to check for new email. Alternatively, you may opt to check for your emails manually. The latter option is recommended to extend your battery life.
Syncing Mail Messages and Calendar Events – From the Mail, Contacts, Calendars screen you can also establish how many emails to download ranging from 25 to 200 recent messages. All calendar events can by synced, otherwise you can opt to sync up to six months of your calendar history.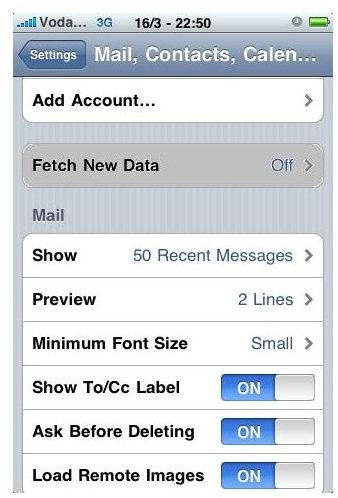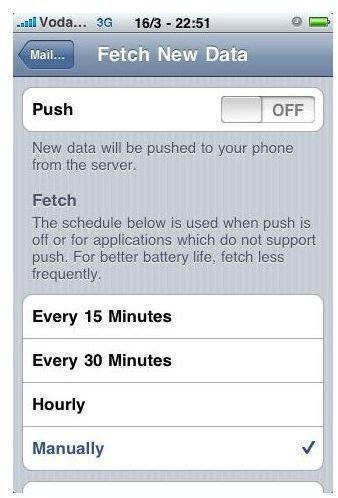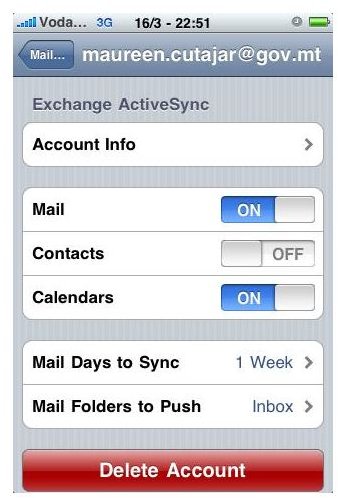 Microsoft Exchange Account Specific Settings
Once you have added your Microsoft Exchange account to your iPhone, it will be listed under the Accounts section in your Mail, Contacts, Calendars screen. By accessing your newly created account you can access several options including the number of days to sync, which mail folders to push to your iPhone, and deselecting any feature you do not wish to sync such as Contacts or Calendars.