Broadband Effect on Internet Usage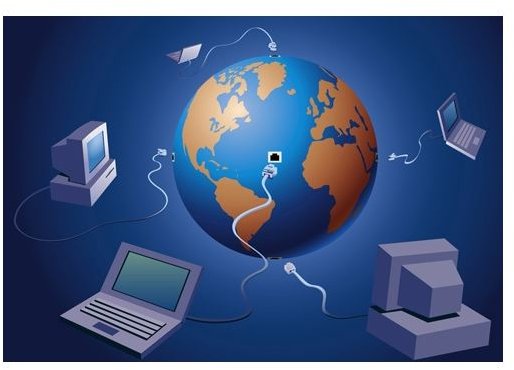 Internet Usage Statistics
In 2002, there were over 7.12 million cable modem subscribers and 4.6 million [DSL](/tools/DSL vs. Cable: What's the Best Internet Choice? Read more: http:/www.brighthub.com/office/home/articles/4977.aspx#ixzz0dAVRrONe) subscribers in the U.S.1 It was predicted that these services would grow by an average of 24.2 t annually until the year 2005.2 Another study concluded that by the end of 2005, 30 million users would have access to broadband Internet.3 Presently, i.e., at the end of 2009, the number of broadband users in U.S.A. has gone up to 69 million.4
Broadband Uprising
As per the eEurope 2005 Action Plan:
Broadband enabled communication, in combination with convergence, will bring social as well as economic benefits. It will contribute to e-inclusion, cohesion, and cultural diversity. It offers the potential to improve and simplify the life of all Europeans and to change the way people interact, not just at work, but also with friends, family, community, and institutions.5
Broadband Internet can be provided by cable, DSL, or satellite and has been proved to be a great alternative to the way the Internet was viewed and used before. Broadband has had a big influence on the way the Internet is used. Broadband helps in quick data transfer, application streaming, website loading, downloading, etc. Thanks to broadband, the online education and entertainment world has been redefined.
Some important trends to consider 6 are:
With broadband Internet usage, the time spent by each person online has doubled.
With broadband Internet usage, each person visits 2.5 times more websites.
With broadband Internet usage, each person views more than 3 times the number of web pages.
With the popularity and affordability, broadband Internet could be found in 72 % homes in 2006 as compared to 57 % in 2005.
To enjoy high-speed connections, 90 % of workplaces in the U.S. have started using broadband Internet.
Effect of Broadband
The three main effects of Broadband technology are:
High speed Internet: Broadband technology is much faster than most other Internet provider technologies. Thus, it is faster and more convenient to access information, communicate, make transactions, etc. using the Internet. Thanks to the increase in the speed, the use of existing applications like online games, online education, downloading, videos, music, etc. have also enhanced.
Economic Gains: Depending on the type of technology that is installed, broadband can lead to economic gains. For example, DSL users can use a single phone line fo both voice and data services making it cost effective as they only have to invest in one phone line.
Internet applications: As mentioned above, broadband Internet enhances the user experience for many applications. Thanks, to its speed, it has made many transactions easy and less costly. Broadband users can access health services, bank accounts, e-schools, and more through their high speed Internet connections.
With an "always-on" connection, the need for manually connecting the Internet each time one wanted to check the Internet or email has ended. All that is needed with this connection is to open an Internet application and access its services. This has led to an increase of time spent by each Internet user, as it is very convenient.
Broadband has increased the access to multimedia applications. Earlier connections were relatively slower in speed. Thus, it took a lot of time to download files. With broadband, files can be downloaded in megabytes per second as compared to kilobytes per second in cable modem connections. Users can now watch large videos and movies online and listen to music online.
Broadband Internet has led to an increased time spent on online games by many. This is because data can be sent and received at a much higher rate now. Infact, there is hardly and delay between moving the mouse and seeing the movement on the screen on the screen nowadays.
Broadband Internet allows faster streaming of lectures and tutorials, leading to higher number of individuals studying online from universities and institutions. With fast and high-speed connections, Internet banking is made accessible and comfortable.
To conclude, the advantages of broadband cannot be ignored. This always on, high-speed connection has changed the way things are done on the World Wide Web. The user experience for many applications has been enhanced with the advent of broadband.
References
[1] https://www.internetnews.com/stats/article.php/1432721
[2] 2002 Telecommunications Market Review and Forecast
[3] Yankee Group
[4] https://www.internetworldstats.com/am/us.htm
[5] https://europa.eu.int/information_society/eeurope/2005/index_en.htm
[6] Nielson/NetRatings (https://www.nielson-netratings.com/pr/pr_060621.pdf