Unified Messaging: All-In-One Communications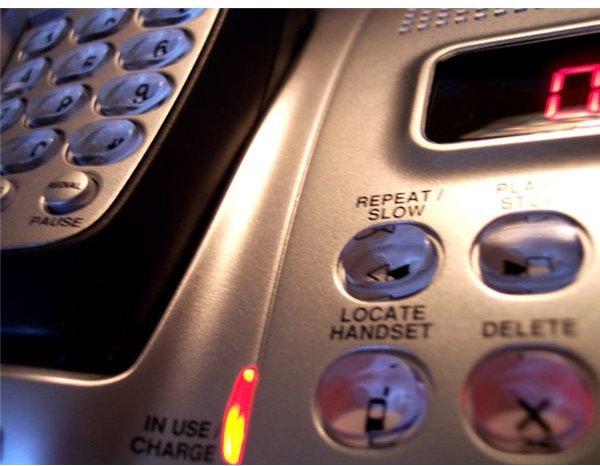 What is UM?
Simply put, unified messaging (UM) is the ability to have all forms of electronic communications gathered in a single inbox. Fax, voice-mail,
e-mail, and texting are all sent to the same e-mail inbox regardless of their back-end systems. For example, you can have a Microsoft Exchange mailbox, a hosted VoIP solution with voice mail, and a completely separate fax system, yet all of these will place electronic messages into your e-mail box. If you are one of the millions using Blackberry, Windows Mobile or Palm OS services, you will receive these messages on your device as well.
UM is more than a simple notification, however. With UM, you receive the actual voice message as an audio file. This allows you to perform immediate functions on this message: You can listen, delete, forward, and sometimes reply. Faxes, too, arrive as PDF or TIF files.
Enjoy the Benefits
Having a single source to view all your communications is by far the best benefit. Because this source is an e-mail client, like MS Outlook, you have all the functionality and treatments of any normal e-mail message. Forwarding, annotating, archiving, filing and editing all can be performed on fax, voice and e-mail messages. The ability to retrieve them via a handheld device makes this technology a "must-have" for the traveling business professional. If anytime, anywhere, two-way communication is your thing, then UM is definitely for you. It centralizes your messages and mails at one place and helps you save time and efforts.
In 2010, Microsoft integrated UM with its Exchange Server. Microsoft Exchange Unified Messaging 2010 has advanced features such as an in-line mp3 player, message indicators, protected voice mails and auto attendant. Unified and instant messaging has been made faster by Microsoft. In addition, many open-source developers have also developed amazing UM tools that make communications within a team or organization a wonderful experience.
Be Aware of Limitations
The ability to be in communication anytime, anywhere using these electronic capabilities is not only a great benefit–it can also be UM's biggest drawback. UM doesn't care about your nights, weekends, holidays or vacations. It simply gathers the messages and delivers them to your inbox. The tendency to work during these hours can get you into a lot of hot water with others in your circle. Instant messaging means you are instantly available online.
The real drawback, though, is the size of your mailbox. Most of the web messengers draw a limit on mailbox size as well as the size of individual attachments. Receiving long voice messages or large, multi-page faxes can easily push those limitations. A structured, automated archiving and/or filing system should be considered so that you don't miss any important messages because your mailbox is too full.
However, unified messaging is a great technology, especially if you are on the go and need to communicate frequently through different electronic mediums. No longer do you need to wait for a fax at the fax machine or call in to check your voice mails. Those messages will find you.
References
RadiSys Unified Messaging, PDF
Microsoft Exchange Server 2010, Microsoft
Image: [Morguefile/Cohdra](/tools/morguefile, communication, anita patterson)