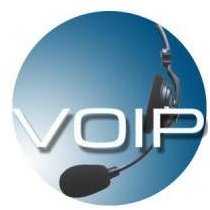 A little background
When it comes to on-premise VoIP solutions, the first name that pops to mind is Cisco. However there are several worthy platforms offered by vendors such as Avaya, Zultys and others (see VoIP providers), each with their own nuances and specialty features. Some are one-stop-all-or-nothing shops and others like to sell features in a modular fashion; sort of a "buy as you go" plan. Where these vendors really differ is in their pricing models and service after the sale.
If your organization has many small, remote offices and/or your IT staff is small or non-existent, you may want to consider the option of a hosted VoIP solution. Hosted, Managed Service, Application Service Provider (ASP), Software as a Service (SaaS), are all fancy terms for the same thing. Someone else owns and manages the main hardware and software while you pay a monthly fee to use them.
Whether hosted or on-premise, any VoIP solution will require not only IP phones, but also a Quality of Service (QoS) router and/or firewall. Though incurring some up-front costs, you will be able to trade in your existing ISDN phone lines for a T1 or other data circuit that is typically much cheaper (and faster) each and every month.
Owning Your Own
The decision to own and manage your own VoIP solution is not to be taken lightly. Upfront costs are much higher not only for the equipment, but also for the technical expertise required during installation. This expertise will need to be maintained as well, either on staff or on call through the vendor, for support and maintenance. Here are some things to consider for an on-premise solution.
Select a telecommunications expert. If your IT staff does not currently employ one, you should get one. A technical expert who is on your side needs to be driving this bus. Otherwise, you will fall to the whim of a VoIP vendor who may not have your best interests in mind.
Select a VoIP vendor. Of course, this is easier said than done. Do your homework before scheduling vendor demos so you will be comfortable with a vendor's financial stability plus their short- and long-term goals. Undoubtedly, each vendor will bring its fastest talking salesperson to the meeting. To head this off, plan to have a competent telecommunications engineer sit in on all vendor presentations. Also let them know you are already familiar with their company and want to get straight to the meat of the demo. This will allow more time for technical and functional Q&A. In addition, require that vendors provide a few unbiased references, specifically within your market.
Select your IP phones. Obvious, right? Well, an IP phone is drastically different than your regular desk phone. This phone understands your data network and some can be integrated with other aspects of that network. Do they support POE? SIP? Do you need a large display? Do you want more real buttons or soft buttons? How many lines need to be accessible? Does a receptionist or assistant require a different type of phone? Are they compatible? What is the sound quality? Are conference phones available? Is wireless an option?
Design your call routing. Many times, this step gets overlooked–that is, until calls start coming in and people are unsure about who should answer, how they should answer, what to do if someone is out, etc. Sit down with several people from your company and determine the best plan for answering calls. In most cases, this plan can be drastically different from your existing call routing plan because of the wealth of new features offered by VoIP.
Develop your ongoing support and maintenance plan. Work with your telecommunications engineer and your vendor to devise a plan that will work with your IT infrastructure. It can all be outsourced, part can be outsourced, or an internal resource can handle it. The most important part is that someone is responsible for its upkeep. How it's handled depends upon the system you choose, the complexity of your design and the staffing of your IT department.
Hosted VolP
For the most part, you will follow the same steps as if you were to own and house the VoIP system yourself. You still need an expert on your side. You still need to design your call routing and you still need to select your phones. In this case, however, the selection of the vendor takes on a different perspective. This vendor is your installation team, ongoing support and maintenance plan.
Besides feature sets, hosted VoIP vendors need to meet several other criteria. Financial stability should lead the list again, along with average downtime, responsiveness, customer support, administration, ability to support multiple sites, termination, security, etc. All of these should be outlined in a Service Level Agreement or SLA.
Up-front costs are much lower for a hosted solution when compared to owning, although you will still need to purchase the phones themselves. A recurring monthly fee is assessed, which is typically based on a per-user basis. This can can have an effect on cashflow over the long term.
Optimizing Your Choice
Owning your own VoIP solution will allow you to take advantage not only of the features that come with it, but also third party applications that can be integrated with the VoIP software. This also allows you to provide more functionality to the IP phones. The upfront costs for hardware, software and phones can be quite daunting. A model can be good for organizations with over 200 people without too many remote locations. An organization of this size should have enough IT staff to comfortably manage an in-house VoIP solution.
A hosted VoIP model can get you up and running much faster and at a lower initial cost. Review your SLA carefully, being careful to include measurable metrics to which the vendor will be held responsible. Also keep in mind that you may not get all of the features or customized interfaces that are afforded with a premise system, but your cash flow will look much better. A hosted or managed model is an excellent choice for organizations with less than 200 people and/or those with several remote locations.
The right VoIP platform is the one with the features, support and price point that meet your needs. Finding the right vendor is the key.
Image credit: VoIP Telecommunications
References Section
Packetizer. Understanding VoIP: https://www.packetizer.com/ipmc/papers/understanding_voip/
VoIP Company Directory - by category: https://www.voip-news.com/vendors/
This post is part of the series: VoIP: How can my business benefit
VoIP can be quite beneficial to a business, if implemented correctly. Finding vendors, justifying costs, identifying metrics and deciding whether to own or lease are all subjects that must be addressed. This series addresses these concerns along with others when you are reviewing this technology.