Looking for an MS Outlook Alternative? 5 E-Mail Programs Worth Trying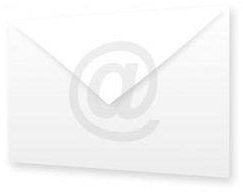 Why Replace Outlook?
Microsoft Outlook is one of the most popular e-mail clients available for messaging and communication. While it is popular, it has its weak spots. The price of this program can be a setback, and Outlook may offer functions not needed. Some of the alternatives to Microsoft Outlook pride themselves on the fact that they deal better with Spam. Below is a list of five great alternative e-mail clients for those who are looking for change.
Thunderbird
Mozilla Thunderbird is, perhaps, the best-known alternative to Micrsoft Outlook. This program is open-source and is downloadable for free. The program operates much like Microsoft Outlook. It allows users to track RSS Feeds and Newsgroups in addition to its email and address book functions. Like Outlook, the address book offers the ability to customize fields so that you can keep track of the contact information you need. You can Import mail messages, address book enteries and preferences from other E-Mail clients into Thunderbird mail. This makes Thunderbird an easy-to-convert to alternative.
GMail
Did you know that you can have GMail handle all of your e-mail needs? If you do this, you will always be able to access that important message - even when you are using your friend's computer. In order to set GMail up to handle like an e-mail client, select "Settings," then "Accounts." Under accounts, you will see the option "Get mail from other accounts." You can add up to five accounts here. You can select labels for your mail, and star it for follow up. Gmail is another great contender when it comes to e-mail clients.
Barca
While Barca is not free (59.99 for the basic or 79.95 for the professional), it provides an excellent alternative to Microsoft Outlook. In addition to the e-mail client functions, Barca also has calendar, tasks, note, diary and planner functions. Barca Pro takes these functions a step further by offering more options, the ability to have multiple calendars, mail notes with ease, and use the Planner and Calendar interchangeably. You can even set up the planner key any way you like. If you like all the bells and whistles of Microsoft Outlook, then you will like Barca.
Pegasus Mail
Pegasus Mail is a free email client that can be used at home or in an office network. Because it is network friendly, this program can download email, and allow you to communicate with office mates without leaving your desk. One great feature of Pegasus mail is the ability to send telephone messages utilizing the program. This program does not have a calendar or task list built into it, so you would have to find alternatives if you wished to use this program.
Opera
Opera is a web browser that also serves as an e-Mail client. Label your emails with "Important," "To Do," "Send Reply," "Funny" or "Valuable." This program is easy to use, as it integrates with a web browser. You can also track notes and contacts. The widgets function allows you to customize your Opera web browsing experience. If you like the convenience of being able to check email from anywhere - this program might be for you.