Drive Collaboration with a Company Portal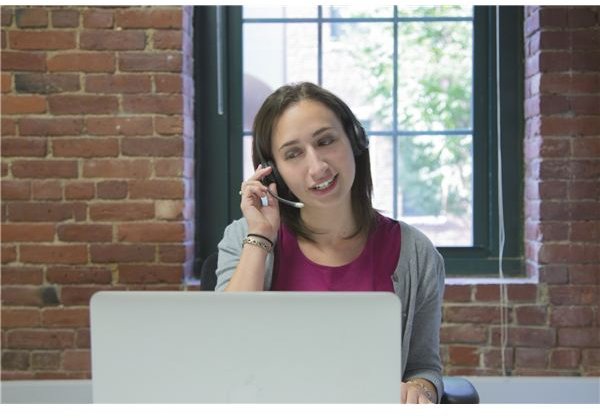 People still want to share ideas, encourage, and inspire one another. They want interconnectivity, even in companies with team members in remote locations, on different floors, or in different offices around the world. Thankfully, our digital world can help foster these connections.
While many internal-facing digital technologies — such as Slack or Yammer — inspire collaboration and increase efficiencies, one of the best ways to centralize your internal digital culture is through a company portal.
With the right tactics, a well-planned portal that acknowledges your current culture and crafts your internal digital strategy around that culture can unlock potential across your organization, regardless of size.
Extreme Portal Makeover
Think of a portal as the hub of your company's digital culture. It will deliver the communication improvements, document storage, directories, and access to important information that your employees crave. As with many internal-facing technology solutions, adoption is key to its effectiveness.
People have their current habits and ways of getting things done without a portal, so you're not likely to have a successful implementation unless you can give them a compelling reason to use your shiny new system. In addition to the challenge of convincing people to try a new way of doing old things, there are obstacles involved in introducing new concepts, such as sharing content. Sharing content sounds like a great concept for an organization, but your top content producers might be hesitant to give up their "secret weapons."
Your employees aren't likely to use your portal unless you give them some sort of incentive. Whether it's a novel way to communicate with each other or an innovative method to gather feedback, your goal should be to make your portal as "cool" as possible. Here are a few strategies to help spur adoption:
1. Use Images
Images don't just look better than a page of text and links; they actually increase engagement. Facebook reports that posts with images have an 87 percent interaction rate. Links, the second most popular content type, have a paltry interaction rate of 4 percent. Build interest in your content with captivating images.
2. Increase Transparency
Use your portal to provide information that's normally rare in the workplace, such as access to the CEO or key statistics. Consider implementing a "CEO's corner" that allows users to view topics or potentially interact with the head of the company. Showing company statistics increases transparency while reminding your team of important metrics so they can better align their daily actions to those goals.
3. Automate Dynamic Content
Fresh content is key, but don't let the fear of maintaining it keep features like this from your portal. Many portal solutions can do the work for you by automating the display of things like most viewed documents or most viewed internal videos. The content needs to make the welcome page dynamic, which will encourage users to look to your portal for new and interesting information when they log in.
4. Make It "Employee-Friendly," Not User-Friendly
Portals often are overengineered from a navigation standpoint, so do what you can to ensure users are able to find exactly what they're seeking. Typically, a new portal implementation involves providing new information employees previously did not have access to, which is great.
However, focusing on getting new information out there can make it harder for employees to get to what they use the portal for on a daily basis. Therefore, your navigation has to be simple and educational as far as new features are concerned while also providing quick links or prominently placing key elements from the old portal. Navigation that spans the width of the page and well-formatted drop-down menus that include information to help users know what content to expect when they click links is a good start. Also, include curated navigation sections such as Q&As, trainings, and tutorials — and give users the ability to save links to their favorite pages.
Features to Promote a Digital Culture
To leverage your portal as a hub for a digital culture, you need to include elements that make it a place for culture, not just work. Here are three concepts to consider:
Feature employees on your portal to add some personality and demonstrate that the portal is an opportunity for recognition of accomplishments.

Introduce "external" content such as photos from events outside work, charities employees are passionate about, companywide classifieds, or a calendar of community events. Pairing personal content with business information is a great way to bolster engagement and encourage people to use the portal.

Modernize the design so your portal matches the identity of your organization. Promoting your brand on internal tools helps strengthen your team's bond with the company; ultimately, well-designed digital experiences have better engagement and are more pleasing to use.
The Importance of Analytics
Once you create your portal, it's important to know whether the technology is fostering interconnectivity and engagement among employees. You need to have the tools in place to capture and measure the necessary data. Metrics to look at when determining your portal's impact on your company's digital culture include the number of logins, downloads, and contributions.
One popular portal option is Microsoft's SharePoint, which several Fortune 500 companies use. If you opt to use SharePoint, you can also track failed search reports to help identify topics of interest that lack information. Meanwhile, on-site search origin pages allow you to see which pages users are browsing when they make a query.
You can also set up Google Analytics to find out what content your users find most useful and which pages are the most popular. By studying the channels people use to find your content, you can assess whether your portal needs to be mobile-friendly. Spoiler alert: It probably should be.
Whether your company is a small startup or a globalized giant such as Cisco, a well-crafted portal can offer significant benefits. Cisco managed to accelerate its time to market by several months by enabling global collaboration through an intranet portal.
With improved internal communications and all company data in one place, portals can give companies an edge over competitors and lead to higher employee performance. Launching a portal will help your company's productivity, profitability, and engagement skyrocket. As these factors improve, the value of your social intranet is likewise set to soar.
About the Author: Ted Novak is a partner and managing director at Clique Studios, where he helps build and introduce innovative solutions for the digital market. Based in Chicago, Clique Studios is an award-winning design and engineering company building digital experiences for high-growth organizations.