How to Transfer Contacts from Outlook to a Mobile Device Using ActiveSync and Sync Center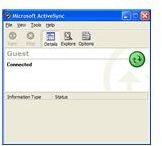 You've spent months getting your contacts just right in Microsoft Outlook. Now you want a way to take them along with you on your smartphone or Pocket PC. If you've ever been tired of constantly calling the office for a contact while on the road, you need to read this article. Here, we will learn how to sync up your smartphone or mobile device with Microsoft Outlook contacts on your workstation.
The first thing that needs to be done is the download and install of Business Contacts software on your mobile device and Business Contacts Manager for Outlook on your PC. Business Contacts is a software program that allows you to completely sync your business contacts from your computer to your mobile device and vice versa.
After both have been successfully installed, connect the device to the computer, either by a USB cord or by wireless means. There must be an active link and partnership between the two devices.
Syncing with Windows XP
If using Windows XP, you will need to use Microsoft ActiveSync. If you do not have ActiveSync on your workstation, you will need to install it. It is available from Microsoft downloads. Your mobile device should be sitting in its cradle, connected to your PC. If ActiveSync does not automatically start when connected, go to All Programs and click Microsoft ActiveSync. The wizard allows you to select objects to sync with your mobile device.
From Outlook you can synchronize Contacts, Calendar, E-mail, and Tasks with ActiveSync 4.1 or later.
Syncing with Windows Vista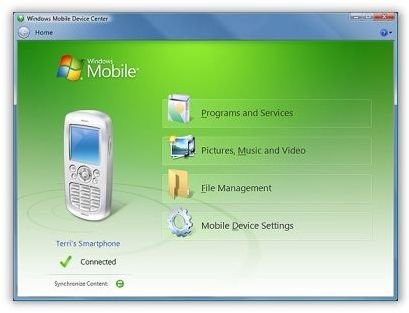 If using Windows Vista, you use the Windows Mobile Device Center, or Sync Center, instead of Microsoft ActiveSync. Click on Start menu. Go to All Programs and then Accessories. Click on the Sync Center option. If the computer has an active connection to your mobile device, you will see it listed once the Sync Center window appears. Select your mobile device and you will be guided through the process with a wizard.
The information that will be synced with the business contacts is any phone logs, opportunities, tasks, appointments, email messages, and business notes that are tied to each contact. It is a good idea to sync up your contacts regularly.