A Remote Virtual Team Managment Guide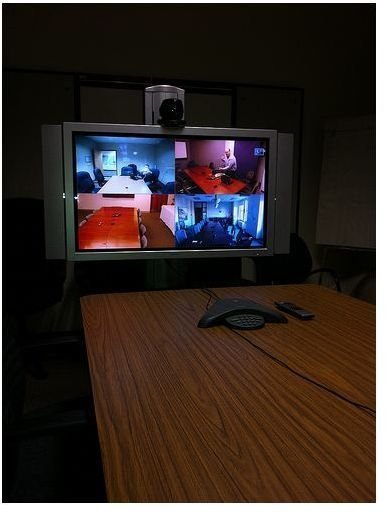 Virtual teams and telecommuters are a challenge to work with because the distance does not lend itself to making members of the team feel like they're a part of something. It takes a special mind and set of skills to properly manage a virtual team.
However, mastering these skills will allow you to work with a lot of interesting people with different backgrounds that allow projects to have a more diverse spin to them. Following this guide to managing remote virtual teams is sure to ease some of the burdens of such a challenging method of handling a project.
To begin, select one of the articles below to get some helpful insight on managing a virtual team:
Special Skills Required to Lead Virtual Teams
Before you're able to lead a virtual team you're going to need some preparation. Putting together your current skill set and comparing it to what is required of you is a great jumping-off point for leading a virtual team. Dedicating some time to getting yourself ready for a virtual team will go a long way when it's crunch time and you have knowledge to draw from.
Building a More Successful Virtual Team
You will also want to figure out what you're working with, both in your team and with the equipment that is available to you. Investing the right equipment and ensuring everything is standardized will keep everyone connected throughout the project. Building up a team for success only makes things smoother in the long run.
Strategies for Leading Virtual Teams
Virtual teams require a unique set of tactics to handle the challenges of having so much distance between team members. Strategies have been assembled to make leading a remote virtual team easier for you. It also provides helpful perspective for virtual team members for what their leader has to do in order to make the team's efforts a success.
Creating a Communication Plan for a Virtual Team
Keeping clear and open channels of communication for a virtual team is critical to the project's success. Study the different sets of equipment and methods to keeping this communication flowing comfortably. A virtual team with no clear communication plan is destined to fail.
Keeping Your Virtual Team Members Informed
As with a solid communication plan, you need to put together a strategy that puts that plan to work effectively. Use a variety of methods to make sure that information is getting to your team members as it's needed. Lead your team by giving them all the information and equipment they need to do well.
Software & Online Tools for Virtual Team Collaboration
There are several options to choose from when looking for online collaboration tools. Sorting through it all to find the best options available is tedious work. Select a handful of trustworthy collaboration tools and stick to them until they are no longer the most effective option for your team.
A Comprehensive List of Conference Call Providers
Setting up with a reliable conference call will give you that much more of a solid line of communication with your remote virtual team members. Find and compare the best rates and use what works for you and your budget. Remember that communication is the heart of what makes a virtual collaboration work, so don't get stingy with the budget!
The Five-Stage Path For Team Development
All teams need to develop together in an efficient and organic way. This is particularly challenging for virtual team members, but it's important for them to be able to grow to trust and rely on each other. These stages of team development provide an excellent path to follow when developing your team.
Conference calls at their face are very bland and almost uncomfortable, but it's important to lighten up these events with activities. These activities promote bonding and unity in the project and make it easier for team members to speak openly about the work they're having to do. Make your conference calls more approachable, but effective at working on the project.
Managing a Global Virtual Team and Stakeholders
Continuing the focus on developing a social team that interacts with each person comfortably is key when managing virtual teams that are scattered across the globe. You also need to work to develop yourself as a part of this team, not only as a leader. Above all else, learning to harness the diversity of each team member's culture and applying it to your project is important as well.
Blending Telecommuters and Commuters
Some teams have to blend both in-office and virtual team members, which is tricky. Keeping a healthy balance between the two promotes beneficial interaction between both parties and prevents inter-office politics from consuming your project. Lead both parties of your team equally and fairly in order to get the most out of your unique group dynamic.
Key Challenges in Implementing Web-Based Collaboration Systems
Web-based collaboration systems allow virtual team members access to something that helps the passing of information go smoother. A good communication plan utilizes Web-based collaboration systems but implementing such a system is challenging. Going through the process carefully and overcoming obstacles will give you and your team a valuable tool to use indefinitely.
The psychology of virtual teams is different than a team that works from the office. Having a distance from the main site at which the project is conducted may leave your team feeling less than accountable for the work they put in. It's important to effectively manage your remote virtual team to keep them on task and on schedule.
Working with Dysfunctional Teams
Virtual teams are at higher risk of becoming more dysfunctional because of the aforementioned psychology that is attached to being so distanced from a professional setting. Compounded with the diverse backgrounds of each of your team members, this will create some friction over a project. Learning to work through these clashes and preventing them are necessary for getting a project done.
Introduction to the Delphi Technique
The Delphi Technique is a great collaboration and problem-solving tool amongst teams. It works particularly well with virtual teams since it's largely communication based and allows for all perspectives surrounding an issue to be made apparent. Applying the Delphi Technique to your virtual team will help to strengthen your team and promote healthy discussion when collaborating on a tough subject.
Managing a remote virtual team is difficult, but it's not impossible. As a project manager you need to equip yourself with the tools necessary to work through and prevent problems as they arise. After you've got the hang of it you will able to reap the benefits of working with a diverse, virtual team.
References