Learn to Use VoIP Services With These Tips, and Targeted Troubleshooting Guides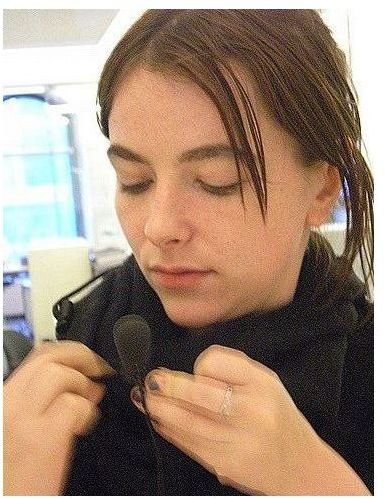 VoIP software has recently become a contender in the era of communication. You've probably seen advertisements that say that you can use your computer to make phone calls at a reduced price, or you might even have some experience voice chatting on the Internet.
Naturally this can be pretty tempting when it comes to ditching landlines, and sometimes even mobile phones. After all, we're all already paying for high-speed Internet, shouldn't we be able to combine costs if we want? Doesn't it make sense to use something that is reliable to keep in contact with people across the country, if not the world?
If you've ever been curious about VoIP, now is the time for you to learn. Not only are there several free and reliable VoIP services, many of these are continually being updated to become bigger, better and more feature filled. They're simple enough for everyone to use, and they can even help you in a bind at the workplace. Simply follow the guides below to learn how these helpful little programs can improve communication at home, in the office—anywhere!
If you've never heard of VoIP, now is the time to learn. Voice over Internet Protocol (VoIP) is a great way to communicate with others, be it in the office or at home. Learn the basics of VoIP and decide if this is the right option for you.
Advantages and Disadvantages of VoIP
VoIP, like most other forms of communication, has its pros and cons. Whether or not it is right for you will likely hinge on what you need it for. Go ahead and check out this list of pros and cons that can help you figure out if VoIP is right for you or your business.
To VoIP or Not to VoIP: That Is the Question
Another list of pros and cons for switching to VoIP, namely looking at where VoIP fits into the business world. Is VoIP a reliable substitute to landlines and mobile phones in the workplace? See how this author explores both the good and the bad of VoIP as a business solution.
Top 3 Small Business VoIP Plans
VoIP has found its place in the business world, saving us time, money and effort when it comes to communicating with clients and coworkers alike. Check out these three business plans that make a strong argument for ditching the phone bill and using an Internet-based communication system.
Minimizing Noise on VoIP Calls
While it is convenient to use, VoIP has long been associated with the sound of static, echos, and white noise. These are considered bothersome at worst, but can be deal breaking at best. Follow these simple steps for eliminating noise on your VoIP calls and getting back that clarity you've been missing.
Comparing VoIP Services: Skype vs TeamSpeak vs Ventrilo
An in-depth look at the big three VoIP services: Skype, TeamSpeak, and Ventrilo. Learn what each program has to offer, and how they stack up to each other as well as their individual merits and problems.
Pros and Cons of Skype Conference Calls
Skype has suddenly burst onto the scene as a viable alternative to telephones, both in the home and the office. When used as a conference call alternative, Skype exhibits both strong pros and cons. Check out this list of both the good and the bad when it comes to using Skype in the workplace.
Troubleshooting Common Skype Problems
Of course, if you do use Skype in the workplace, there's a good chance that you might eventually encounter some problems. Whether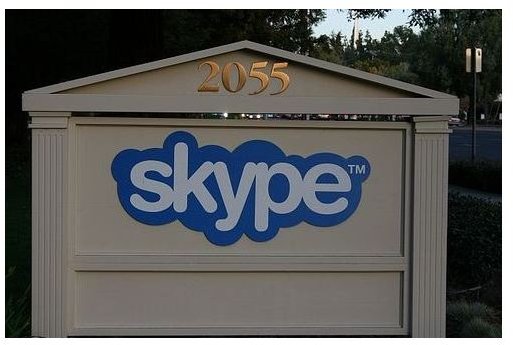 you find that you're getting excessive noise, dropped calls, or lag, these simple steps and solutions are here to make sure you get your conversations back up and running in no time!
10 Tips for Skype Video Conferencing
In addition to being a fantastic VoIP service, Skype also offers the ability to host video conferences, which helps to bring a feeling of closeness and team spirit, or to offer a reassuring face to a client when working at a distance. These top ten tips for hosting a Skype video conference are aimed at making a good impression and troubleshooting any potential problems before you start.
TeamSpeak originally started out as a way for online gamers to talk back and forth when playing a cooperative game online. However, at its very core, TeamSpeak is a VoIP service, which means that any time you need to talk to someone via the Internet, you can easily employ this software! Check out this list of pros and cons of TeamSpeak to help you decide if it's right for you.
Reducing TeamSpeak Background Noise
Much like other types of VoIP software, TeamSpeak is prone to those annoying noises that can make a conversation nigh unbearable. However, be glad to know that there is a comprehensive list that aims at reducing your TeamSpeak background noise, and making your overall conversation more pleasant.
Ventrilo is another program that seems to have had gamers in mind when it started. However, much like TeamSpeak, Ventrilo offers a lot of features that can be used at home or in the office when it comes to long-distance communication. Learn how to set up Ventrilo both server side and client side with these helpful tips.
Troubleshooting Ventrilo Issues
Ventrilo has a couple of known bugs, which are a bit of a hassle to deal with. However, if you know the workaround for these problems, Ventrilo can be a fantastic program to use for long distance group communication. Check out these common problems and their solutions and skip the headache of trying to figure them out on your own.
References